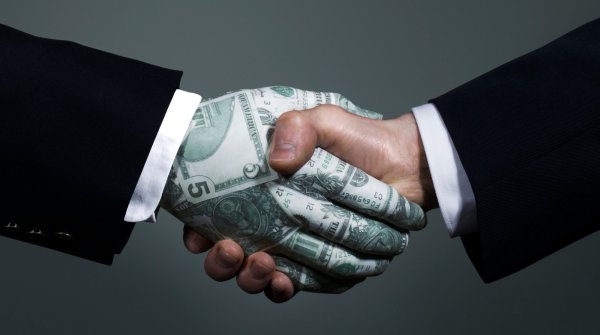 ---
NEW YORK, PHILADELPHIA and LAWRENCEVILLE, N.J., Oct. 19, 2020 /PRNewswire/ — Billtrust, a leader in B2B order-to-cash solutions, and South Mountain Merger Corporation (Nasdaq: SMMC.U) ("South Mountain"), a publicly traded special purpose acquisition company, today announced they have entered into a definitive business combination agreement. The combined company (the "Company") will continue as a publicly listed entity and have an implied estimated enterprise value of approximately $1.3 billion at closing, based on current assumptions.
Upon closing of this transaction, the Company intends to change its name to BTRS Holdings Inc. and is expected to trade on The Nasdaq Stock Market under a new ticker symbol. Billtrust's management team led by Flint Lane, Founder and Chief Executive Officer, Steve Pinado, President, and Mark Shifke, Chief Financial Officer, will continue to lead the Company.
Billtrust is a leading provider of cloud-based software and integrated payment processing solutions that simplify and automate B2B commerce. Accounts receivable (AR) is broken and relies on conventional processes that are outdated, inefficient, manual and largely paper-based. Billtrust is at the forefront of the digital transformation of AR, providing mission-critical solutions that span credit decisioning and monitoring, online ordering, invoicing, cash application and collections. Billtrust's solutions integrate with a number of ecosystem players, including financial institutions, enterprise resource planning (ERP) systems, and accounts payable (AP) software platforms, to help customers recognize revenue more quickly and efficiently. Customers use Billtrust's platform to transition from expensive paper invoicing and check acceptance to efficient electronic billing and payments, which accelerates revenue capture, generates cost savings, and provides a better user experience.
Billtrust's customers have a daunting task of capturing and applying payments from hundreds or thousands of their buyer customers, all via different channels and payment types. In November 2018, Billtrust created the Business Payments Network (BPN), which is a powerful network that connects buyers, suppliers, and financial institutions to simplify and streamline the process of accepting electronic payments. The BPN has built-in integrations with leading ERP and accounting systems, AP software providers, payment card issuers and payment acceptance networks. The BPN offers an online supplier business directory, programmatic payment preferences, payment acceptance flexibility and streamlined reconciliation of remittance data.
Flint Lane, Founder and CEO of Billtrust, commented, "Over the last 19 years, we have built comprehensive B2B commerce solutions across the value chain, creating real business outcomes and significant value for our customers, while making it easy for them to get paid. As we begin our journey as a public company, we are thrilled to partner with the South Mountain team and know we will benefit from their extensive industry experience. We believe AR is ripe for innovation, and together we will continue to invest in opportunities to scale the business, growing both organically and inorganically, as we seek to tackle the large total addressable market. As a leader in AR automation, we believe Billtrust is well-positioned to own a disproportionate share."
Chuck Bernicker, CEO of South Mountain, said, "Over the years I have had the pleasure of watching Flint and the Billtrust team solve some of the most complex problems in AR with their powerful technology platform. Billtrust's end-to-end solutions are truly driving the digital transformation of AR and represent the future of B2B payments. I couldn't be more excited to partner with this visionary team to seek to transform B2B commerce."
Transaction Summary
The transaction reflects an implied estimated enterprise value at closing of $1.3 billion, representing an 8.0x and 10.5x multiple to 2021 expected GAAP total revenue of $161 million and Non-GAAP net revenue of $123 million, respectively. The cash component of the purchase price to be paid to the equity holders of Billtrust is expected to be funded by South Mountain's cash in trust (minus any redemptions by South Mountain's existing public stockholders), and a $200 million private placement raised at $10.00 per share. The balance of the consideration payable to the existing Billtrust equity holders will consist of shares of common stock of the Company.
Following the transaction, the Company is expected to be debt free with approximately $200 million in cash, offering significant capital flexibility for continued growth, both organic and inorganic.
Existing Billtrust equity holders have the potential to receive an earnout of additional shares of common stock and/or RSUs of the Company, if certain stock price targets are met as set forth in the definitive business combination agreement. Existing Billtrust equity holders, including management, will become the majority owners of the Company. Current stockholders of South Mountain will also become stockholders of the Company and will exchange their shares of South Mountain common stock for common stock of the Company on a share for share basis.
The transaction has been unanimously approved by the boards of both Billtrust and South Mountain. The transaction is expected to close in early 2021, subject to approval by the stockholders of South Mountain, the effectiveness of a registration statement to be filed with the Securities and Exchange Commission (the "SEC") in connection with the transaction, and other customary closing conditions including a minimum cash condition of $225 million of which $200 million has been committed via the PIPE and an incremental $22 million has been committed in the form of a non-redemption commitment from an institutional shareholder.
Additional information about the transaction, including a copy of the business combination agreement, will be provided in a Current Report on Form 8-K to be filed by South Mountain with the SEC and available at www.sec.gov. In addition, South Mountain intends to file a registration statement on Form S-4 with the SEC, which will include a proxy statement/consent solicitation statement/prospectus, and will file other documents regarding the proposed transaction with the SEC.
Advisors
Citi is serving as exclusive financial and capital markets advisor to South Mountain, and Paul, Weiss, Rifkind, Wharton & Garrison LLP is serving as legal counsel to South Mountain in connection with the transaction.
J.P. Morgan is serving as exclusive financial and capital markets advisor to Billtrust, and Cooley is serving as legal counsel to Billtrust in connection with the transaction.
Citi and J.P Morgan are serving as placement agents on the concurrent private placement and Mayer Brown is serving as legal counsel to the placement agents.
---