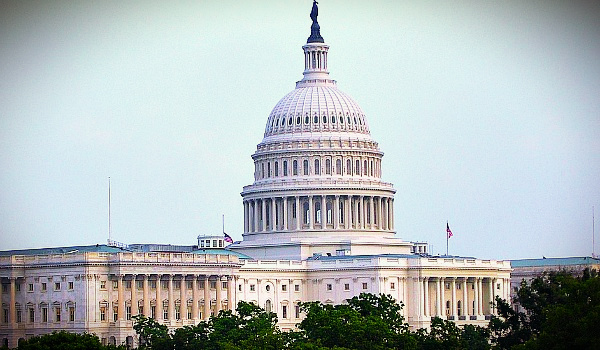 ---
Rub your eyes and re-read that headline. No, "Crypto" is not a hot new candidate running for office, though if it were, it might be more qualified than some of our current congressional leaders in our nation's capital. But I digress.
Crypto for Congress is a new PAC launched earlier this week by the Chamber of Digital Commerce, whose corporate membership includes Paxos, Bitpay, eToro, Bloq, Circle, Civic, Core Scientific & Hedera Hashgraph, amongst others. Some of those names have a relatively "long and storied" history in the digital asset sector which are worthy of their individual coverage, but regardless, Bitcoin – the original digital asset- only formally launched in 2009, so "long" is less than 11 years in this new asset class.
The new initiative is supported by by Co-Chairs of the Congress Blockchain Caucus, U.S. Reps. Tom Emmer (R) of Minnesota and Darren Soto (D) of Florida. A true bi-partisan effort, which is frankly, refreshing.
Arguably, digital assets have now become mainstream and institutional money is increasingly chasing yield in this sector, so further education should definitely be a priority for Congress, businesses and individuals alike.
According to their Monday announcement:

"As with all technologies, the deepest form of learning happens when someone uses it for themselves. The Chamber's PAC is providing every Member of Congress with a contribution in bitcoin to their campaign. In addition, the Chamber of Digital Commerce is providing educational resources to candidates across all parties to help them engage directly in the cryptocurrency ecosystem and experience the power of blockchain technology in their own hands."
Furthermore, the website cites several key statistics worth taking notice:
"15% of American Adults own some form of cryptocurrency
27% of Millennials own some form of cryptocurrency
33.3% of U.S. small and medium-sized businesses accept cryptocurrency as payment for goods and services
81% increase year-over-year in net new installs of the top 10 digital currency wallet apps"
With this new initiative, the pro-crypto PAC is donating $50 in BTC to campaigns of all members of Congress.
Additionally, the website has extensive information and numerous videos that cover payments processing, trading platforms, stablecoins, blockchain infrastructure, keys, mining and more.
If you're feeling you need a refresher/primer on everything that is currently encompassed in the digital asset industry, this is a good place for you to educate (or re-educate) yourself about the new digital economy.
---