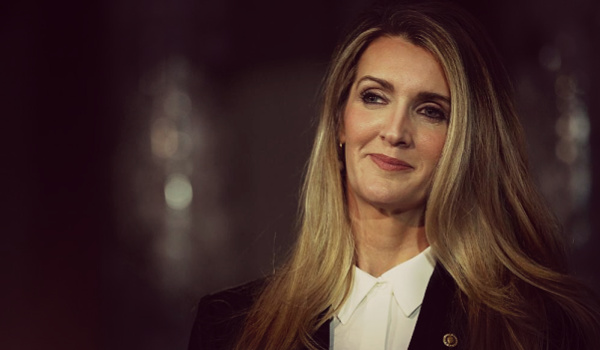 ---
If you live in the US and you are NOT aware of the current political situation involving the two Senate race runoffs going on in Georgia, you are probably living (happily) without internet, cell service or TV in a bunker in South Dakota.
For the rest of us poor unfortunate souls who have to watch this current political debacle unfold, you'll know that there are two US Senate seats up for grabs that could, conceivably, sway the entire political structure of the US. This is all happening down here in the Peach State, where yours truly currently resides.
You may also have heard that one of those seats belongs to Senator Kelly Loeffler, and that's where the bitcoin connection lies.
Loeffler is married to the CEO of Intercontinental Exchange (ICE), Jeff Sprecher. ICE owns the New York Stock Exchange and several other trading exchanges internationally. She also grew up in Illinois farm country. I know because I once discussed our common heritage with her as I, too, am an Illinois farm girl by origin and know her from the industry. However, suffice it to say that she went down a "different career path" that took her to the absolute pinnacle of Wall Street fame and fortune, via her corporate communications and marketing leadership role at ICE, along with her marriage to Sprecher.
The bitcoin connection comes in because she also has an entrepreneurial streak of her own.
Loeffler co-owns the Atlanta Dream women's NBA franchise in Atlanta and a few years back, also founded Bakkt, which originally launched offering bitcoin futures settled in bitcoin (not cash, there IS a difference). Bakkt launched with an initial $182M fundraise that included Galaxy Digital, Boston Consulting Group, Microsoft's VC arm M12 and Starbucks.
The firm has gone on to achieve unicorn status earlier this year when it took in a Series B round of over $300M, placing its valuation at $1 Billion USD. Loeffler stepped away from her CEO role at Bakkt once she accepted the interim Senate appointment from Georgia's Governor Brian Kemp, but even so. Like her or not, undeniably, girl's got game. And not just basketball game or political game, but crypto game as well.
So – you may look at the political ads and see a tall attractive rich blonde woman and have your perception of her and whatever that stereotype may mean to you, BUT, she has held a front row seat in shaping American financial markets – and then crypto markets – and now politics – in her rise to her current Senate role.
Bitcoin and Politics. A marriage made in heaven, it seems.
---