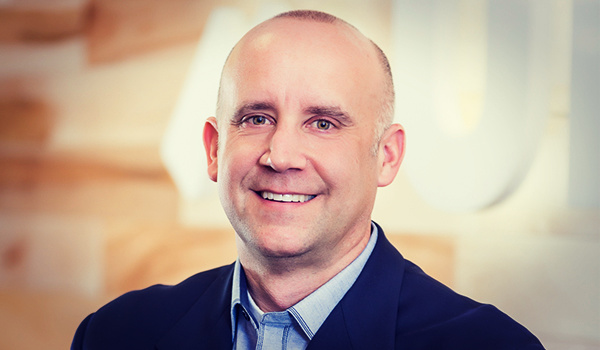 ---
By Eric Clarke
In three previous Wealthtech Insider columns, I've defined three pillars of success between advisors and clients. Today, let's build the final pillar: Achieve.
For conversations about technology's impact on advisor alpha, I believe we should measure achievement by the successful implementation of investments according to an individual client's plan. This has to include more than a narrow focus on delivering returns that beat the market. To achieve, you have to help each investor reach their personal definition of financial success.
The difference between these two goals is like the difference between a 5K fun run and a marathon. And you can't go the distance without understanding what success looks like for your clients.
Adequately measuring cost, risk, tax requirements, and asset allocation is only part of the task. You must also know whether each investment in a portfolio aligns with a client's values, behaviors, and passions. Then, it's up to you to show your clients how their custom-built plan meets their expectations and goals. This is why Achieve is the final pillar of the advisor-client journey: you can't reach this degree of success without laying the groundwork through the Prospect, Plan and Invest pillars. Once we have a deeper understanding of behavioral goals, we can provide a far more engaging client experience.
This is one of the most powerful ways to show that your service is a cut above your automated competitors. Robo-advisors start by asking a client's risk tolerance and the amount of money they have to invest. What a shallow way to start a relationship! Humans should know better, but too many independent advisors replicate this approach. A minimal, low-touch beginning won't help you understand your clients' goals, much less execute on them.
Feedback in your financial foot-race
Your clients are running a marathon. You can't just ask a client what their goals are at the start and then touch base with them again halfway through a 26-mile race. Take it from a habitual distance runner: we persevere by fixating on mile markers. When I'm slogging up Heartbreak Hill in the Boston Marathon, I focus on how my performance measures up to the pace I set for myself. Some runners go as far as to check their progress at half-mile intervals.
Advisors must check in with clients more frequently than once a quarter to assess how they are performing. And they need to provide tools that can help investors understand if they are on pace to reach their financial goals, such as sufficient college savings and a secure retirement. It sounds straightforward, but I worry that advisors don't focus enough on these critical considerations. That is why we need to enhance our digital capabilities in regard to assessing and analyzing client behaviors.
A good running coach will not only help them frequently monitor their pace and progress, but also provide enthusiastic encouragement along the way. I'm excited about the next phase of advisor technologies precisely because it adopts this approach.
Behavior tech pace-setters
The business model of Peloton, the at-home workout tech company, is a great example of the Achieve pillar being put into practice. They've developed a robust tech and fitness platform to convince people to buy a $2,499 piece of exercise equipment. People are willing to pay a premium for Peloton bikes and treadmills… not just because of the tech, but because of the coaching and encouragement they provide through the tech.
Peloton has successfully gamified the exercise process with rewards and badges for good behavior. Some days, I will jump on the treadmill for a quick 20-minute run just to keep up my consecutive-streak badge. The endorphin rush and confidence boost I get from meeting milestones helps me stick to my fitness goals. This kind of tech-infused behavioral psychology will only become more prevalent in the tools advisors use to help their clients. 
We know that clients can't reach all of their goals in a month, a year or even five years. But leveraging tools that show them where they stand today, nudging them toward corrective behavior, and rewarding them for excellence is not only the wave of the future — it's what advisors need to be doing right now.  If nothing else, connect with me and let's workout together @ Peloton2Run! 
Thanks for reading,
Eric
---
Eric Clarke is founder and CEO of Orion. Connect with him on LinkedIn or follow him on twitter at@EricRClarke.