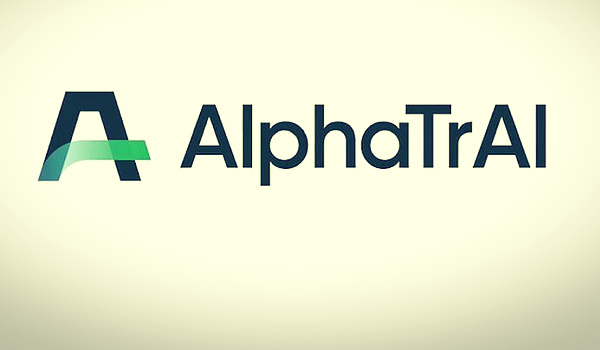 ---
AlphaTrAI (pronounced, "Alpha – TRAY) is adding the founder of a prominent wealth management M&A firm and a leading tech venture capitalist to its advisory council, while also making a former president of LPL Financial the council's chairman, the firm said today in a press release.
The additions of Dan Kreuter, CEO of the Gladstone Group, and Erik Rannala, managing partner of Mucker Capital, bring the membership of AlphaTrAI's advisory council to six. Meanwhile, Bill Dwyer has been appointed chairman of the advisory council. 
Formerly the president of LPL Financial, Mr. Dwyer is already a key investor in AlphaTrAI and a member of the San Diego-based fintech asset manager's board of directors.  Sources familiar with the wealth management space note that Mr. Dwyer played an outsized role in the growth and success over the years of LPL Financial, one of the nation's largest independent broker-dealer and hybrid RIA custodial firms, up until his retirement from the firm in 2013. 
"If Bill Dwyer is backing this venture, then it probably has legs," a wealth management industry consultant said. "Bill was instrumental in leading the growth charge for LPL, and really laying the foundations for the company's success today. He's always had a knack for identifying potential big trends in financial services, and exploiting the opportunities that come with such trends."
AlphaTrAI's latest moves follow on the company's introduction last month of a new artificial intelligence-driven, machine learning-enabled investment fund.
"The launch of our Domestic Performance Fund earlier this year was just the first step in bringing our algorithms to market, and with the guidance of our Advisory Council, we will continue to leverage our unique approach to innovate new products that more effectively and efficiently balance risk and return," AlphaTrAI CEO Andreas Roell said in the press release.
The advisory council's primary mission will be to provide strategic guidance to Roell and the rest of the AlphaTrAI team as they enhance their current fund and roll out new investment strategies that leverage artificial intelligence and machine learning technologies.
"Encompassing an exceptional level of talent across operations, compliance, legal, human capital, product distribution, asset management and technology, our Advisory Council will help further position AlphaTrAI as the leader in leveraging advanced scientific and mathematical capabilities to modernize classic approaches to asset management," Mr. Dwyer said.
Based in the Philadelphia area, Kreuter specializes in providing M&A advisory solutions to the RIA sector. Rannala co-founded Santa Monica, Calif.-based Mucker Capital in 2011 and was in the news last year when one of the firm's portfolio companies, Honey, was acquired by PayPal for $4 billion.
The advisory council is a separate body from the AlphaTrAI Board of Directors. In addition to Kreuter, Rannala and Dwyer, the council includes Karyn Williams, AlphaTrAI's chief advisor; John Cooper, a former Morgan Stanley executive; and Michael Rosen, head of Context Capital Management, an asset manager.
The firm's early success is garnering attention across the asset management industry, one expert said.
"The asset management space is ripe for technology-driven disruption, with many large fund complexes still viewing artificial intelligence and machine learning as far-off, futuristic concepts," said Larry Roth, Managing Partner of RLR Strategic Partners, an affiliate of Berkshire Global Advisors. Mr. Roth, a former CEO of both Advisor Group and Cetera Financial Group, serves as an M&A investment banker and strategic advisor for asset and wealth management firms.
"AI-driven asset management approaches are very much in the present. With investors looking for something different and AlphaTrAI's unique data science approach showing such strong promise, it's only a matter of time before the rest of the industry takes notice."
---