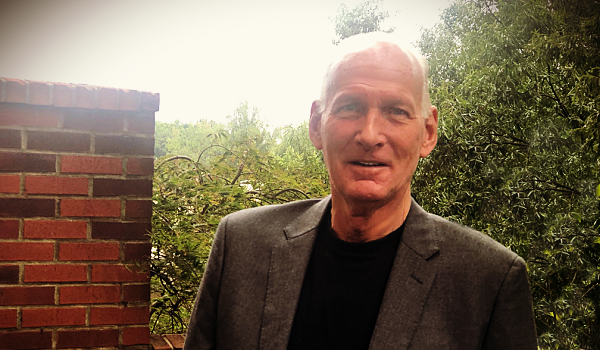 Simple Thoughts in Complex Markets
By Bill Taylor, Contributor/CIO-Entoro Wealth
---
The opinions expressed below are my own & do not necessarily represent those of Entoro Wealth or any of its affiliates
---

Bullish for week of 12/1
Bitcoin | Ethereum | Gold

Bearish for week of 12/1
S&P 500
12/1/20 Closing Prices:
Bitcoin: $19,368.13 (+$979.90)
Ether: $604.10 (+$9.85)
Gold: $1,807 (+$38.00)
S&P 500 3,662.45 (+40.82)
Trading Summary Notes for Tuesday, 12/1/20:
What's new? Last month of the year. YEA? Many funds have closed their books for 2020 as of the end of November. Quiet month ahead?
What to do now? Buy Bitcoin & Ethereum. BTC is about to go parabolic. Buy the BIG dip in gold. Longs got out at month end. 2021 looks like another good gold year. Keep (or initiate) a short S&P 500 exposure.
But first, I first posted my year end predictions a couple months ago (you can check past Taylor Reports). I am going to continue posting my year end price predictions with comments.
Year end BTC price? $17,500. Looked really high when BTC was $12K. Now looks like it will be REALLY low. See comments below.
Year end ETH price? $500. Looked high when ETH was $350. Now looks low. See comment below.
Year end GOLD price? $2,200. Looked doable when gold was over $1,900. Now not so much. Lets say new year end price will be $18,75-$1,900.
BITCOIN on its way through $20,000. Going parabolic (that's UP). $25K year end? Likely.
Guggenheim Investments latest to look at HUGE BITCOIN investment….like 10% of assets
ETH has broken out of BITCOIN'S shadow
ETH has moved to $600 as BITCOIN moves closer to the $20,000 level.
Assuming BTC goes through $20K, ETH can easily hit our new target (year end price) of……$800-$825
GOLD had an end of month (and year end for some funds) plunge. Profit taking and re-balancing Buy this dip.
Re-balancing! GOLD traders/investors scaling back those positions and moving into BITCOIN.
GOLD looks to make another move higher……by year end. Year end? $1,875-$1,900.
Stay long. GOLD, buy the dips, 2021 upside target is $2,500. Longer term? $3,000-$3,500.
Now on to the equity market (S&P 500). IT'S INSANE. CRAZY.
Reality will NOT be well received. 10% sell off by year end? Don't be surprised.
2021 S&P 500 "dips" to 2,500-2,600? .
Current trading positions: LONG BITCOIN, LONG ETH, LONG GOLD & SHORT S&P 500
(Entoro Wealth offers SMA's to accredited investors that include Bitcoin, Ethereum, Gold and short S&P 500)
---
We compare the price of Bitcoin, Ethereum, Gold & the S&P 500. We use the CME Bitcoin Indexes (BRR & BRTI) and the CME Ethereum Indexes (ETH_RR_USD) & (ETH_RTI_USD) for reference as well as the London Bullion Market afternoon price settlement on the digital assets & gold.
---
Bill Taylor is Managing Director/CIO at Entoro Wealth & is widely published in financial industry media throughout the world