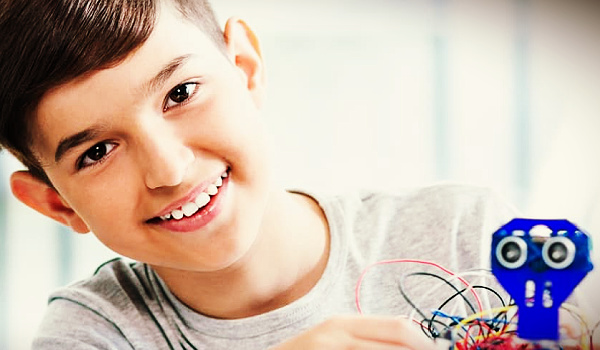 ---
You can learn a lot from press releases that circulate on the web. And every now and then, you have to just stop and take pause.
Now – there are digital banks for teenagers (Step comes to mind and we just reported on them recently). There are platforms that enable you to gift your teen with fractional shares of stocks, like Stockpile and GiveAShare. All well and good – we love seeing platforms come out that help our young'ns become financially savvy and begin building portfolios. For gosh sakes, I remember going to the Stillman Valley Bank with my parents to get my very first checkbook when I was a teen. It was a big moment.
But that's not what we're discussing here. We're discussing INVESTING with teenagers, and not just 19-years olds – but 13-year olds, too!
Moonshot Jr. announced last week that they are raising capital through WeFunder to expand their investing platform. In other words – they're raising capital to raise capital. But I digress.
According to the announcement, "Moonshot Jr's platform offers holistic learning where students get a combination of pre-recorded videos, learning via games and Instructor-led tech sessions bundled with core life skills sessions on communication, online marketing, basic finance, art, public speaking, and more."
Additionally, the guided learning modules cover Robotics, AI, Game/App Development, and Home Automation, and also teach the young budding entrepreneurs "productization and commercialization" predicated on the products they choose to develop.
The announcement went on to cite the recent successes of two 13-year old entrepreneurs, amonst others. One built a computer kit now selling on Amazon and Ebay. Another designed a subscription toy box series for autistic children. Both very impressive, as I remember mostly being into ponies, boys and makeup when I was that age.
Now, I love a good STEM (or STEAM, if you prefer) program more than most, since I've become a fintech nerd (and industry advocate) myself. I do wonder if this isn't just a TAD too early, though, to be (looking for the right word here) teaching/educating/indoctrinating young minds into a techpreneur way of thinking.
But at the end of the day – if a kid is creating something they love – and they want to take it to the next level and commercialize it – it's wonderful that this program exists.
Check it out here: Moonshot Jr – Transforming curious minds.
---