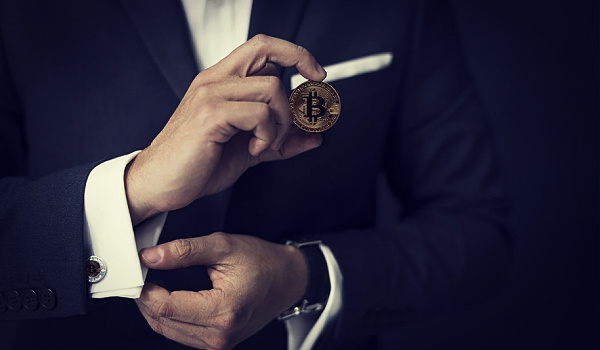 Just in case you haven't heard (amazing), the price of Bitcoin reached over $40,000 last week as more institutional investors have decided to gain exposure to the digital asset/currency. Now this is not to express any thoughts (but I am a strong Bitcoin investor) on the value, or non-value, of Bitcoin but rather point out a new level of investor sophistication in this market sector. After years of various levels of investors just buying and selling "the coin", institutions have become very big players in the crypto sector along with some "interesting" strategies.
2020 was an "aha" year for Bitcoin with all the pieces of a puzzle coming together to push the digital currency into a very necessary part of finance. The OCC (Office of the Comptroller of the Currency) approved federally chartered banks and thrifts to offer custody for digital assets, Bitcoin futures blossomed as a hedging option, PayPal, Square and others began allowing customers to access and pay for things in Bitcoin, liquidity on the major Bitcoin exchanges deepened and investor acceptance rocketed. But ONE huge decision back in August has become a "game changer" for Bitcoin. Genius and brilliance came together.
So what was this game changing decision and who did it? Michael Saylor, CEO of MicroStrategy, made a decision to place the firm's cash reserves in Bitcoin. "This is not a speculation, nor a hedge. It is a deliberate corporate strategy to adopt the Bitcoin Standard" said Michael.
GAME CHANGER! Why is this such a big deal? Let me elaborate. First, Michael pointed out that his cash reserves were basically earning no interest and, in fact, losing money as the dollar was declining. Everyone kind of knew it; Michael said it. Almost immediately other corporate CEO's took notice and began committing some of their cash reserves to Bitcoin. MicroStraetgy opened the corporate market. Even Tesla has looked into stashing reserves into Bitcoin. An overlooked source of investing funds has been uncovered with MicroStrategy's decision.
Now here is the brilliant and "sneaky" part of what MicroStrategy did. They created a quasi-Bitcoin ETF. By holding huge cash reserves, and even floating a bond to buy more Bitcoin, Michael Saylor created a new way to get Bitcoin exposure for investors. In fact, on the very last day of 2020 (Dec.31) investment bank Morgan Stanley acquired 792,627 (10.9%) of MicroStrategy thus giving them Bitcoin exposure via a listed security.
Brilliant! Do they have to report a crypto holding? No. Sneaky? Yes. Legal? Yes and Brilliant.
Not to start any rumors, or attempt to shed light on any trades, but Monday (today…Jan 11) someone sold $2.7 billion of Bitcoin futures and "the coin" has dropped significantly. Ironically(??) MicroStrategy's holding are around $2.8 billion. Coincidence? Hmmmm. If Michael hedged his holdings near the highs for Bitcoin then I am in awe.
Brilliance and sneaky are so cool.
---