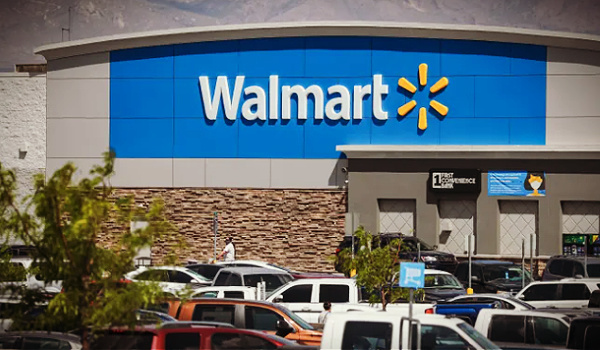 ---
Yes, we know this news is ALREADY all over the internet and airwaves, but indeed, there is a back story here, and that's what you've come to rely on Digital Wealth News for.
Walmart issued a late day press release on Monday, 1/11/21, in tandem with Ribbit Capital, that the two firms were announcing the creation – or should I say co-creation – of a new fintech start up. The new firm, which is yet unnamed (the fintech formerly known as symbol?), will be "designed to develop and offer modern, innovative and affordable financial solutions", according to the announcement.
As of August, 2020, Walmart had annual revenues of $534.7 billion (according to yCharts), making it the largest retailer in the world, so when Walmart talks, the world listens. And retailers have lately had a tradition of being ACTIVELY vested in the fintech sector.
We could digress and talk briefly about Jack Ma of Alibaba and what he has done with the rollout of Alipay, but we'll stay on topic and keep it to US borders. But with that said, payments (or more largely, fintech) and retailers do logical fintech bedfellows make.
Walmart has actually long been involved in fintech plays. Back in 2017, we wrote a post for our prior media firm FintekNews about how Walmart had teamed up with two fintech start-ups – Even & PayActiv – to offer its 1.4 million associates a suite of financial wellness products. Walmart was also one of the first retailers worldwide to employ blockchain technology (via its partnership with IBM) to monitor its supply chain. So the boys and girls in Bentonville, Arkansas have seen this financial technology rodeo before.
What makes this announcement different is the partnership with a prominent fintech venture capital firm, who is widely vested in the sector with holdings in such prominent names as Credit Karma, Affirm and Robinhood, amongst others.
In the meantime, Walmart has stated the company "will continue to serve customers through its existing financial services and partnerships with a number of third parties, including Walmart Credit Card, Walmart Money Card, check cashing, money transfers, installment financing and more."
Specifics on what types of firms or solutions would be forthcoming were scant in the press release, but certainly it will be quite interesting to see how the effects of today's announcement unfold in the coming year.
---