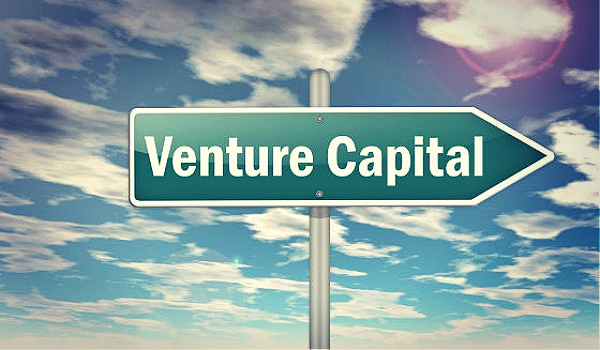 ---
This past week, we had some MAMMOTH deals in VC in the fintech sector, with three of the five based in the US, and the other two out of London and Vietnam. We also saw some VERY big funding rounds. If this is indicative of what 2021 holds in the fintech VC arena, now that we are officially back at work post-holiday season, we're in for some whopper deals. I wouldn't be surprised if we see something at $1B or more at some point in 2021. No inflation, huh? But that's another story for another day.
The top five fintech VC funding rounds STARTED at $125M, with 3 coming in at $300M, and the top round at $500M. Truly astonishing, and we had a new high on series funding levels this week, too – a Series G. Ohmygoodness – that's the highest I've seen to date. It almost begs the analogy to the classic scene from the mockumentary/rockumentary "This is Spinal Tap"…."These go to eleven".
Anyhoo, following are the top five fintech deals for the past week according to the Digital Wealth News research team, along with brief firm overviews so our readers have additional information on the firms receiving these funding rounds.
---
LendingPoint (Lending) | $125M, Equity | ATL-based fintech balance sheet lender | Warburg Pincus



LinkedIn Firm Overview

: "Atlanta-based LendingPoint, a leading fintech balance sheet lender, is committed to redefining who is able to access money at fair rates, and empowering consumers to build financial momentum. LendingPoint's award-winning leadership team holds intellectual patents for unique modeling of data and credit scoring. Committed to customer-centered excellence, the company is a Better Business Bureau accredited company. Get to know us here on LinkedIn and at lendingpoint.com.."

Convex Group (Insurtech) | $500M Equity| London-based insurance & reinsurance | Sixth Stree



Firm Website Overview

: "Convex is an international specialty insurer and reinsurer founded by Stephen Catlin and Paul Brand. With operations in London and Bermuda, Convex occupies a unique position in the insurance industry combining unrivalled experience, reputation and a legacy free balance sheet."

MX (Fintech) | $300M, Series C | UT-based fintech data firm | TPG Growth, CapitalG, Geodesic Capital, Greycroft, Cota Capital, Canapi Ventures, Digital Garage, Point72 Ventures, Pelion Venture Partners, Regions Financial Corp

LinkedIn Firm Overview: "MX is the leading digital transformation platform for banks, credit unions, fintechs and partners, built on the belief that transformational growth starts with making data easily accessible and actionable for financial institutions."

Rapyd (Payments) | $300M, Series D | UK-based fintech platform assisting with apps for local payments | Coatue, Spark Capital, Avid Ventures, FJ Labs, Latitude, General Catalyst, Oak HC/FT, Tiger Global, Target Global, Durable Capital, Tal Capital, Entrée Capital



LinkedIn Firm Overview

: "Rapyd does for fintech what the cloud did for IT. Our Global Payments Network connects your company to all the ways the world likes to pay and the infrastructure to create your own fintech solutions, like ewallets, cards and financial services. With Rapyd, digital sellers in Latin America can accept cash. Online shoppers in Asia can pay with their favorite ewallet. And businesses can make payouts to companies and individuals anywhere in the world. With 900+ payment methods in 100 countries, you can open new markets, reach new customers, and create new opportunities anywhere."

Blend (Lending) | $300M, Series G | SF-Based Digital Lending Platform | Coatue, Tiger Global Management

LinkedIn Firm Overview: "Blend helps lenders streamline the customer journey for any banking product from application to close. Its Digital Lending Platform is used by Wells Fargo, U.S. Bank, and over 250 other leading financial institutions to acquire more customers, increase productivity, and deepen customer relationships. The company enables customers to process more than $3.5 billion in mortgages and consumer loans per day, helping millions of consumers get into homes and gain access to the capital they need to lead better lives. To learn more, visit blend.com."
We'll be back next week with more news on fintech VC funding occurring in early 2021.
---