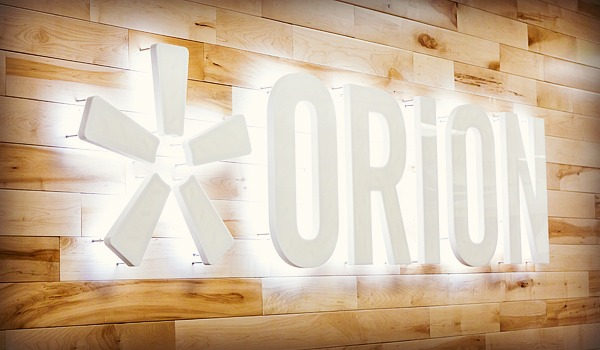 ---
Omaha, Neb.-based advisor fintech giant Orion will pivot towards breakaways from wirehouse firms to the independent space for 2021.
Orion deemed 2021 "the year of the breakaway advisor" in a recent announcement, noting that it is investing in events, practical guides, pricing deals and a network of firms for advisors to "tuck into" while retaining independence.
"After seeing a groundswell of interest in advisors making the break over the past year, we knew we needed to take our support to the next level," said Eric Clarke, CEO of Orion, in released comments. "In doing this, we're creating the definitive first stop in the breakaway process, with resources and consultants ready to guide advisors from start to finish."
Orion's new advisor network will draw on its existing partnerships with more than 2,000 firms to help connect new breakaways with existing independent advisors who can offer scale and support. This "tuck in" model offers advisors the ability to run their businesses independently combined with the support structure of a larger business.
In addition, Orion will create a consultant network of marketing, technology and practice management resources for breakaway advisors.
Also among the announced initiatives are two "Making the Break: Breakaway Boot Camp" events to be held virtually on April 7, and in-person on June 30 in Omaha. April's event will feature presentations from Ritholtz Wealth's Josh Brown, Orion President Noreen Beaman, Chief Behavioral Officer Daniel Crosby, MarketCounsel's Brian Hamburger and T3's Joel Bruckenstein, as well as Clarke.
Orion is also adding a breakaway track at its Ascent 2021 user conference, scheduled for the Fairmont Scottsdale Princess Hotel from Aug. 30 to Sept. 2, 2021 – one of the first large national conferences to return to an in-person format.
Orion has also announced that it will now offer Market*r, it's automated marketing campaign builder, for $350 per month. Market*r purports to offer advisors marketing technology with self-guided financial goal workflows and "hyper-personalized" content campaigns related to current planning topics,
"While the tumult of 2020 forced many advisors to delay their breakaway plans, Orion has nonetheless seen the breakaway trend gain momentum. Between 2019-2020, Orion helped more than 100 advisors establish themselves as breakaways with technology and services that support and enrich the entire advisor-client journey," said Orion in its announcement.
Orion cites industry research predicting a "surge" in breakaways in 2021 as a Covid-19 vaccine is rolled out to a broader population.
"In 2021, we will give advisors every possible advantage as they create their own entrepreneurial visions. No two breakaways have the same path to independence, and none of them need to take the journey alone," said Clarke.
---