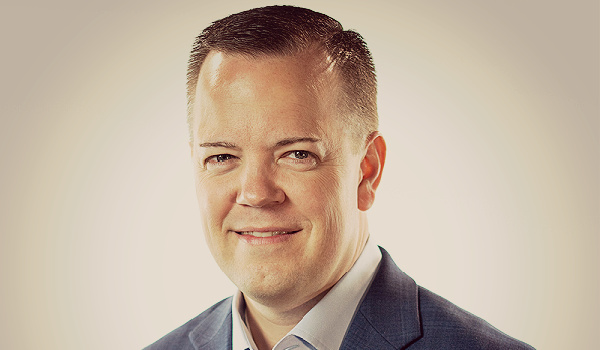 ---
Digital Wealth News is pleased to bring you our "Fintech Luminaries" series – featuring thought leaders within the digital wealth and blockchain ecosystems. For the next feature in this series, we'd like you to meet Aaron Klein, Co-Founder and CEO of Riskalyze. Tens of thousands of advisors use Riskalyze to communicate and align risk between clients and their portfolios, design better portfolios with powerful analytics, and keep client accounts on track with trading automation — all through the power of the Risk Number®.
NAME: Aaron Klein
TITLE: Co-Founder and CEO
COMPANY: Riskalyze
WEB ADDRESS: riskalyze.com
---
What does your firm do/offer within the fintech sector?
We invented the Risk Number®, which powers the world's first Risk Alignment Platform and was built on top of a Nobel Prize-winning academic framework. Advisors, broker-dealers, RIAs and asset managers use the Riskalyze platform to create alignment between clients and portfolios, leverage sophisticated analytics to increase the quality of their advice, automate trading and client account management, and access world-class models and research in the Riskalyze Partner Store — all with the mission of empowering the world to invest fearlessly.
What is your role within your firm and what do you do there on any given day?
Different CEOs have different areas of focus, but for me, I spend most of my time thinking about financial advisors, and how we can innovate the advisor/client engagement experience. We started by revolutionizing how they manage and communicate risk; then we built better analytics tools for building portfolios; then we took the Risk Number into keeping client accounts on track with better trading tools. And there's still so much to do — we've just barely scratched the surface of what we can do to help advisors empower their clients to invest fearlessly.
What has been the biggest failure in your firm and how did you adapt?
Believe it or not, Riskalyze didn't start as an advisor-facing venture. We built it to prompt curiosity about investors' Risk Numbers directly so that we could then facilitate relationships with retail institutions, and we failed. The timing simply wasn't right to monetize what had actually become a tool with a high level of engagement. So, we had to ask ourselves what I call the "Apollo 13" question: what do we have on the ship that's good? And with a revolutionary risk assessment methodology — built upon a Nobel Prize-winning framework — that had now been validated widely by investors in the marketplace, we chose to partner with advisors. From that point on, it's been a whole different ride.
If you were to personally invest in just one fintech firm (other than yours), which one would it be and why?
I'd have to say Snappy Kraken, because I am a shareholder and I'm on the board. What Robert Sofia and his team have done for advisor marketing is nothing short of spectacular. The love that Snappy members have for the product is over-the-top incredible, and I predict the company's rapid innovation is going to take the industry by surprise in 2021.
---
Aaron's career has largely been at the intersection of finance and technology. As co-founder and CEO at Riskalyze, he led the company to twice being named one of the world's top 10 most innovative companies in finance by Fast Company Magazine. Aaron has served as a Sierra College Trustee, and in his spare time, he co-founded a school project for orphans and vulnerable kids in Ethiopia. Investment News has honored him as one of the industry's top 40 Under 40 executives.