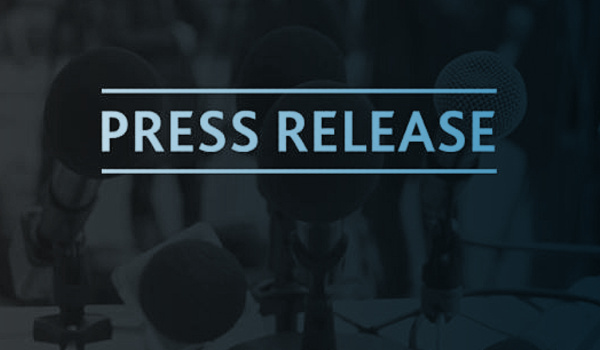 ---
CINCINNATI–(BUSINESS WIRE)–Luma Financial Technologies ("Luma"), an independent, multi-issuer structured products and annuities platform, announced today that they have selected Insurance Technologies, LLC, provider of FireLight®, a multi-carrier end-to-end insurance and retirement sales platform, as its latest partner to bring their annuities solution, "Luma Annuities," to market.
The Luma platform, which is backed by three of the world's largest banks, was built with the purpose of simplifying the structured product investment process. After firmly establishing itself as the global fintech market leader in the structured products space, Luma is now bringing forward an unmatched annuities solution that provides enhanced client value and aids advisors in combating their clients retirement saving challenges, which are being driven by rising market volatility and a low interest rate environment.
Luma Annuities is a turn-key annuity sales and lifecycle management solution that directly addresses the biggest challenges facing advisors selling annuities today. The solution simplifies all aspects of learning, transacting, configuring, and managing annuities for investment firms and advisors, allowing them to confidently offer their clients a wider range of income-generating products.
"Our mission has always been to simplify product complexities and give advisors smart solutions that they can believe in," said Jay Charles, Director of Annuities at Luma Financial Technologies. "By partnering with Insurance Technologies and leveraging the FireLight platform's embedded API capabilities, we bring a seamless order entry experience to financial professionals around the world. It is through our scale that we're able to provide advisors with this unmatched experience, allowing them to offer their clients a wider-range of solutions to potentially put them on a path to a more secure retirement."
The new solution offers state-of-the-art technology modules that are built by advisors, for advisors. It was designed to offer best-in-class educational content as well as feature extensive data across a broker dealer's entire annuity product shelf so advisors can compare rates, riders, and product features. Also included are predictive analytics and carrier illustration features that give advisors the ability to present the best, most secure product solutions to their clients. Separately, the solution also allows advisors to track and monitor the performance of the products they sold through the Luma platform, as well as products in their past book of business.
By embedding the Insurance Technologies FireLight solution within the Luma platform, customers receive a cohesive sales experience, allowing them to manage products and rules in one centralized location.
Since 1995, Insurance Technologies has been revolutionizing the insurance and financial services industry to empower financial professionals and advisors to better serve their clients. Their solutions have long been implemented within industry-leading insurance carriers and distributor firms.
"We're extremely excited to partner with a company that is adding tremendous value to the annuity category at a time when Americans need guaranteed income options more than ever," said Doug Massey, EVP of Sales and Relationship Management, Insurance Technologies. "The ability for Luma to utilize the FireLight sales platform to access e-application and illustration data demonstrates the power of FireLight to allow carriers to build product rules once and re-use anywhere, seamlessly offering products in various user interfaces and effective solutions such as Luma Annuities. The transparency, efficiency, objectivity, and easy-to-manage tools that Luma provides financial professionals are simply powerful. We look forward to working with them to enhance the annuity investment experience provided to their customers."
For more information on Luma Financial Technologies and their latest solution, "Luma Annuities," please visit https://lumafintech.com/annuities-landing-page/
About Luma Financial Technologies
Luma Financial Technologies is the creator of Luma, a fully customizable, independent, buy-side platform that helps financial teams more efficiently learn, create, order and manage market-linked investments such as structured products, structured annuities and more.
Launched in 2011, Luma is one of the largest and longest-tenured structured product platforms in the U.S. market and is used by broker/dealer firms, RIA offices and private banks to automate and optimize the full process cycle for offering and transacting in market-linked investments. This includes education and certification; creation and pricing of custom structures; order entry; and post-trade actions. Luma is multi-issuer, multi-wholesaler and multi-product, thus providing teams with an extensive breadth of market-linked investments to best meet clients' specific portfolio needs.
Headquartered in Cincinnati, OH, Luma also has offices in New York, NY, and Zurich, Switzerland.
About Insurance Technologies
Insurance Technologies provides innovative sales and regulatory automation solutions to the insurance and financial services industries. Offering a suite of integrated sales solutions, from pre-sale functions to quoting and illustrations through e-application and e-delivery to post-sale services, Insurance Technologies provides carriers and distributors the sales capabilities and tools to create automated and cohesive sales experiences for their advisors and clients across all lines of insurance, retirement and investment products. The unique architecture and flexibility of its solutions deliver front and back-office configurability and usability to support multiple business strategies, encourage cross-channel growth and evolve with regulatory changes. For more information about Insurance Technologies, visit www.insurancetechnologies.com.
---