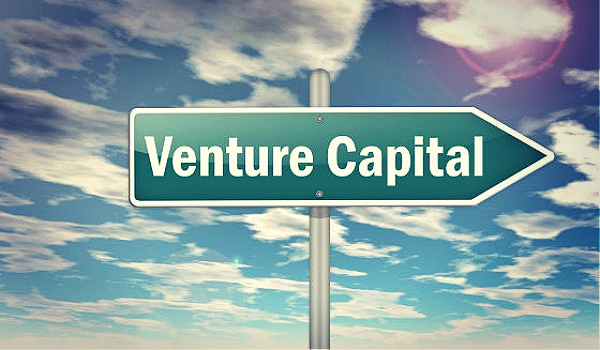 ---
The deal flow continues this week, with our top five funded deals in the digital wealth sector.
And – it should be noted – that there are DOZENS of other deals weekly that don't make our Top 5 list, but we choose to focus on the highest revenue deals with the thought that it shows us most accurately where the digital wealth sector is headed – and currently focused.
This past week, the real estate category (proptech) continued to see dollars flow iwht a $227M deal for Fraction Technologies out of Canada. This is a shared equity program, similar in scope to what Unison offers here in the US. And we think this is SUCH a smart offering, as many people may have sufficient cash flow but not enough capital for real estate down payments.
Another $100M+ deal this week, albeit debt-based, went to Ramp, with capital from Goldman Sachs. Debt deals are not REALLY VC, as we all know, but we choose to include them anyway, and this platform is predicated upon helping SMBs with a cornucupia of services to help them better save and manages cash resources.
And one more $100M+ deal this week going to India-based BharatPe, which provides merchants with a working capital and payments platform. The final deals – under $100M – but in our top 5 list were in proptech (again!) and a challenger bank (again!). So the trends continue.
With that in mind, following are the top five fintech deals for the past week according to the Digital Wealth News research team.
---
Fraction Technologies (Proptech) | $227.4M | Canadian-based real estate investing platform | Impression Ventures, Primetime Partners, Global Founders Capital, Panache Ventures



LinkedIn Firm Overview

: "Fraction is introducing an innovative digital platform that enables homeowners to partner with Fraction to manage and diversify their home equity in a way that was not previously possible. Fraction's mission is to empower homeowners with socially conscious financial solutions they need to live and age well. https://fractionrealestate.co/...."

Ramp (Fintech) | $150M, Debt | NYC-based corporate card & spending platform, investing, advice | Goldman Sachs Bank USA

LinkedIn Firm Overview: "Ramp is a technology company building the next generation corporate card to save businesses money. We're redesigning how corporate spend should be managed from the ground up to save time, money, and ensure control. We provide companies higher card limits, insightful saving opportunities, automated expense management, lightning fast receipt matching, seamless accounting integration, and more....:

Monzo (Banking) | $50.3M, Series G | British Challener Bank | Octahedron Capital, undisclosed existing investors

LinkedIn Firm Overview: "At Monzo, we're building a new kind of bank. One that lives on your smartphone and built for the way you live today. By solving your problems, treating you fairly and being totally transparent, we believe we can make banking better...."

Human Interest (Proptech) | $55M, Series B |CA-based 401k platform for SMBs | Glynn Capital, NewView Capital



LinkedIn Firm Overview

: "Previously, only large companies offered employee retirement plans, leaving more than half of all working Americans without a path to a secure financial future. We believe that a path to financial independence should be accessible to people in all lines of work...."
BharatPe (Payments) | $108M, Series D | India-based merchants' working capital & payments platform | Coatue, Ribbit Capital, Insight Partners, Steadview Capital, Beenext, Amplo, Sequoia Capital

LinkedIn Firm Overview: "BharatPe was co-founded by Ashneer Grover and Shashvat Nakrani in 2018 with the vision to make financial inclusion a reality for Indian merchants. BharatPe launched India's first UPI interoperable QR code, first ZERO MDR payment acceptance service, and first UPI payment backed merchant cash advance service...."
We'll be back next week with more news on fintech VC funding for the new year, posting from our new headquarters in Bozeman (where we have lots of snow, snow, snow)! Until then, cheers from Montana and stay warm!!
---