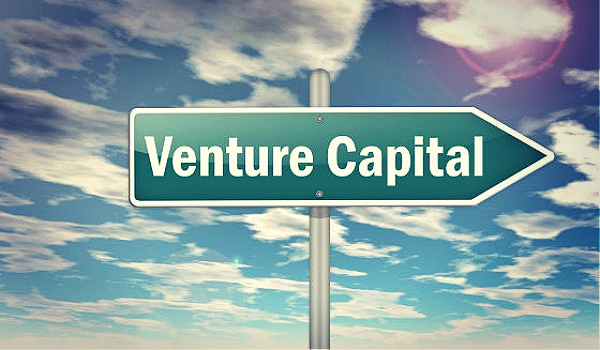 ---
And another week in the fintech world has passed, with more large deals occurring worldwide, but primarily in the US.
This past week, America "won" with four of the five top VC deals in the fintech sector. Furthermore, all four of those deals surpassed $100M, while the 5th deal – and Indian digital lending startup – scored $75M for their new venture.
Two of the five deals were quite high profile on mainstream business media this past week as well. Blockchain.com scored $120M, as digital currencies continue to roar in the markets. Even with the last few days pullback of Bitcoin (seems like Elon Musk is talking down the digital currency, even as he is buying it for his corporate treasury – hmmmmm – coincidence?????), the sector is still on fire.
Likewise, a name many in the institutional finance side may not know, but is still a large deal in retail, just scored over $200M. We wrote about Public.com – a "new" competitor to the much beleaguered Robinhood (the wounds there all self-inflicted) in last week's newsletter. With a "who's who" of high profile investors, including Will Smith, Shari Redstone and The Chainsmokers, Public.com is the latest darling of the fintech world.
I honestly feel like I'm writing a gossip column here with this last paragraph – but hey – fintech seems to be the quintessential (business) drama queen, so it's actually quite fitting. So many stories of drama in the sector (lending algorithms that simply don't work, questionable investments in shady sectors that then go missing, losses in the hundreds of millions annually, infinite affairs and various forms of inappropriate behavior toward employees, Lamborghinis and island condos on the corporate dime, I could go on and on, but I digress.) All that, and I STILL can't get enough of that cad that is financial technology! "Caught up in a bad romance", as Lady Gaga so aptly says. That's me and fintech.
In spite of that fun little digression, following are the top five fintech deals for the past week according to the Digital Wealth News research team.
---
Blockchain.com (Crypto) | $120M |UK-based crypto exchange and wallet | Moore Strategic Ventures, Kyle Bass, Access Industries, Rovida Advisors, Lightspeed Venture Partners, GV, Lakestar, Eldridge



LinkedIn Firm Overview

: "Blockchain.com is connecting the world to the future of finance. We are the most trusted and fastest growing crypto company, helping millions across the globe – from single individuals to the largest institutions – have an easy and safe way to buy, sell and store cryptocurrency….."

Standard Cognition (Payments) | $150M, Series C | CA-based automated checkout solution | SoftBank Vision Fund 2, SK Networks, CRV, EQT Ventures, TI Platform Management

LinkedIn Firm Overview: "Ramp is a technology company building the next generation corporate card to save businesses money. We're redesigning how corporate spend should be managed from the ground up to save time, money, and ensure control. We provide companies higher card limits, insightful saving opportunities, automated expense management, lightning fast receipt matching, seamless accounting integration, and more....:

Public.com (Wealthtech) | $220MM, Series D | NYC-based social investing network competing with Robinhood |Accel, Greycroft, Lakestar, Intuition Capital, Tiger Global, Mantis VC, Dreamers VC, Inspired Capital, Aglae Ventures, Phil DeFranco

LinkedIn Firm Overview: "APublic.com is the social investing network where members can own fractional shares of stocks and ETFs, follow popular creators, and share ideas within a community of investors. The company is headquartered in New York and is a member of FINRA and SIPC. Visit Public.com to download the free app for iOS or Android...."

Boast.ai (AI-based Fintech) | $100M, Debt |CA-based R&D Tax credit automation | Brevet Capital



LinkedIn Firm Overview

: "Each year the US and Canadian governments provide billions in R&D Tax Credits to fund businesses, but the application process is cumbersome, time-consuming, prone to expensive audits, and receiving the money can take as long as 16 months. Boast.AI helps hundreds of companies on both sides of the border to automate the R&D tax credit application process, so they can get more money faster for less time and risk….."
KreditBee (Lending) | $75M, Series C | India-based digital lending platform| PremjiInvest, Mirae Asset Venture, Alpine Capital, Arkam Ventures

LinkedIn Firm Overview: "KreditBee is an Instant Personal Loan Platform for Young Professionals, where they can avail Loans up to ₹2 Lakhs as per their requirement. The process is 100% Online, and the amount is disbursed directly into the Bank Account of the users within 15 minutes. With a strong focus on online tech-based and data-centric KYC, KreditBee envisions to solve the financial inclusion gap in the varied demographic segments of the country. KreditBee has crossed 30 Million App Installs within 2 years of inception….."
We'll be back next week with more news on fintech VC funding for the new year, posting from our new headquarters in Bozeman (where we have lots of snow, snow, snow)! Until then, cheers from Montana and stay warm!!
---