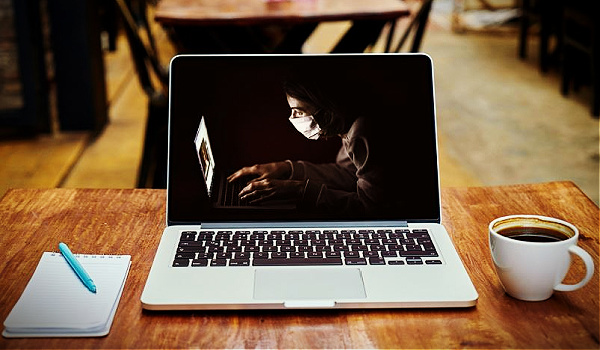 ---
Conor Delaney, CEO of Good Life Companies, a Reading, PA-based independent hybrid registered investment adviser (RIA) firm with $6 billion and 200 licensed financial professionals, vividly remembers when the global COVID-19 pandemic reached America in March 2020.
"It was clear the country was facing a serious public health crisis that would require a transformation in how people work. Our top priorities were to keep our staff and financial advisors safe while enabling continued seamless support for our advisors and their clients."
Delaney gives his team top marks for a friction-free pivot to a remote work model. "We've always been forward-looking with the digital communications and collaboration tools that we allow. Instead of putting our heads in the sand, we actively help our advisors to identify and embrace new communications technologies in a compliant way. In this new normal, our approach has minimized headaches and heartburn for everybody."
But for every firm like Good Life Companies, there are many more that might not be so well-prepared. According to a new survey from global regtech firm Smarsh – which specializes in serving independent broker-dealers, RIA firms and global banks – there is a significant and rapidly growing gap between the intensified use of digital communications and compliance supervision.
Digital Communications and Compliance: A Growing Gap
In a press release discussing these survey results shared with Digital Wealth News, Steve Marsh, Founder and Chairman of Smarsh said, "The pandemic has accelerated digital communications trends that are positioned to remain part of the long-term industry landscape, regardless of what happens in the public health arena this year and beyond."
The 10th Annual Smarsh Risk & Compliance Survey, which encompasses 450,000 professionals supporting more than $1.3 trillion in assets under management, emphasizes that the widespread and rapid shift to remote work models in response to the pandemic is unlikely to be fully reversed, with many wealth management firms likely to embrace large populations of remote employees going forward.
"The reality is that many financial advisors and home office staff no longer believe they need to be in a traditional office setting, Mondays through Fridays, thanks to all the advancements in Internet and digital communications technologies," said Jeff Nash, CEO of BridgeMark Strategies, a national consultancy focused on financial advisor transitions, recruiting and practice management.
"At some point, will there be a return to certain elements of pre-pandemic work life? Of course. But there's a growing base of financial advisors who value the flexibility of working from home, and a growing base of wealth management firms that see an opportunity to permanently reduce fixed recurring office costs and redeploy the capital savings towards areas of the business that drive more growth or greater efficiencies."
While industry analysts agree that the technologies enabling wealth management firms to connect and collaborate on a virtual basis have been instrumental since last year, the Smarsh survey points out that there is a "double-edged sword" in the form of the lack of compliance oversight for many of these channels, and insufficient oversight for others.
Steve Marsh emphasizes, "Given the incredible growth in volume and variety of digital communications content, firms need to make sure that they have extended their retention and oversight efforts accordingly. Those that fail to do so are much more vulnerable to risk."
Other Key Findings
Additional findings within the Smarsh report include:
Approximately 70% of survey respondents shifted primarily to remote-work models due to the pandemic. Within that group, 86% have moved more than three-quarters of their workforce to a remote model.
More than half (51%) of survey respondents have adopted tools like Zoom, or added seats or capabilities, in response to work-from-home mandates.
Of the 83% of firms that allow conferencing tools, only 22% have established retention and oversight programs for the resulting communications content.
Of the firms that use these instant message and collaboration platforms to support a remote work model, such as Microsoft Teams and Slack tools for business, nearly one-third (30%) do not have a system for retaining and monitoring such content.
Indeed, 63% of the survey's participants "lacked confidence they could satisfy examiner demands for communications data from digital meetings solutions platforms"
Given that wealth management firms need more comprehensive supervision of digital communications tools at the risk of facing significant regulatory fines and penalties, firms face two options, in Marsh's view.
"They can break their budgets by hiring entire new departments of compliance professionals to conduct more manual supervision, or they can adopt the latest technologies to conduct cost-efficient, highly scalable supervision of digital communications that helps them more effectively meet regulator expectations."
Key Drivers of Digital Communications Proliferation
Unlike many past regulatory trends, today's escalating digital communications compliance risks are not the product of gradual changes to the industry landscape. Rather, these challenges have emerged on an immediate basis, driven by the pandemic – An external force beyond anybody's control.
This means simply completing the widespread transition to a work from home model was viewed by many firm executives as an achievement and explains why longer-term digital communications risk was pushed down the list of priorities.
"In the first weeks and months of pandemic-driven remote work, there was a sense of adrenaline-fueled euphoria among many IBDs and RIAs about the relative lack of catastrophic outcomes with the massive movement to a work-from-home approach," said Sander Ressler, Managing Partner of compliance supervision consultancy, Essential Edge.
"But the initial dust has settled, and that first wave of satisfaction is giving way to a greater sense of anxiety. Regulatory, legal and tech executives are now focusing on the longer range digital compliance details that they didn't have the bandwidth to address previously."
According to Ressler, these details come down to questions ranging from "Is my firm OK with all the different digital tools I'm using to communicate with my clients" to "Is my use of a residential quality WiFi connection a cybersecurity risk for my clients, my firm and myself?"
Equally important, most compliance professionals agree that financial advisors are using a wider array of digital communications tools than ever because of changing client expectations.
"The increased use by advisors of text messaging, Zoom, Microsoft Teams and social media, that's not happening because all of these professionals woke up one morning and thought, 'Gee, I'd like to migrate my communications activities to these platforms,'" said Ressler.
"Most clients are working from home now, and they're going to use the digital tools they find most effective in their own day to day lives when they interact with their financial advisors. The onus is therefore on wealth management firms to put in place the compliance supervision policies, resources and expertise necessary to enable their advisors to do their jobs effectively."
Communications Intelligence?
Smarsh's latest annual survey similarly suggests that there is no single, "silver bullet" solution to effectively address increased digital communications compliance risk today.
Rather, the Smarsh survey outlines how wealth management firms require a combination of strong compliance and supervision policies, employee training, and modern technology to mitigate risk adequately.
In its survey, Smarsh has coined the term "Communications Intelligence" as the future of digital communications compliance. According to Smarsh, successful compliance supervision in the digital age will require a seamless combination of content capture, surveillance, archiving and e-discovery, integrated with the latest artificial intelligence technologies.
Reflecting the rise of interest in digital communications compliance, technology entrepreneurs and investors have pinpointed regtech as a segment of the fintech space that seems destined for accelerated growth.
Adam Malamed, CEO of Miami-based fintech incubator Ajax Investment Partners said, "Financial services companies, including wealth management firms, have always been heavily regulated, and that's not going to change. This makes the proliferation of digital communications tools that financial advisors are using a very significant growth opportunity for regtech businesses with the right mix of capabilities."
Malamed notes that Smarsh's acquisitions last year of artificial intelligence firm Digital Reasoning and Entreda, the cybersecurity solutions provider, positions Smarsh for continued regtech leadership, given the complex spectrum of regulatory technology solutions that are increasingly needed across the wealth management space.
Highlighting the company's strategic advantages in the regtech segment, Stephen Marsh points out that the Communications Intelligence concept represents Smarsh's recognition of "the enormous potential for leveraging the ever-increasing volumes of digital data to proactively identify potential regulatory risks while empowering businesses to find previously undiscovered insights that are critical to growth and innovation."
---