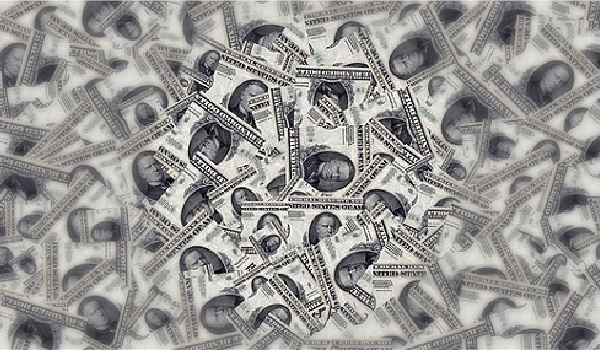 ---
In what is surely a MOST uncanny coincidence, two major fintech SPAC deals were recently announced at $5 Billion dollar valuations. What are the odds. Rarified air for sure.
The two firms – Hippo – a cutting edge insurtech co-founded by Assaf Wand and Apex Clearing – a digitally focused clearing firm owned by Peak 6 and under the leadership of CEO Bill Capuzzi – are within a group of literally a handful of fintechs I consider to be the best of the best in the financial technology sector.
In fact – and it's in writing – when Apex announced their deal in advance of Hippo's in February, I emailed Capuzzi to congratulate him and told him exactly that, without knowing that Hippo's transaction was about to be announced just a few weeks later.
So here's a BRIEF recap of the two separate firms and deals.

First, an overview of Apex Clearing, from their Linkedin page:
"As a firm who's success is built on technology, Apex set out to replace legacy platforms with a digital clearing and custody engine that would enable a seamless consumer experience often overlooked in the financial sector. Since its start, Apex has partnered with industry disruptors to help them successfully launch and grow digital-advice and investment platforms."
One of the over 200 clients Apex carries includes Public.com, which has recently had some very high profile media coverage after the Robinhood/GameStop controversy erupted (Robinhood is a competitor of Public).
The Apex deal, announced on February 22, places an enterprise valuation of $4.7B on the firm, post merger, with Northern Star Investment Corp. II (NYSE: NSTB). According to the release, Capuzzi and Apex President Tricia Rothschild will remain in their respective positions, and Northern Star Chairwoman and CEO Joanna Coles, a media and technology executive, will join the combined company's Board of Directors. Coles is a fascinating woman in her own right and on her LinkedIn feed, just 5 months ago announced that she and Pete Norwalk had received a production commitment for a Silicon Valley drama from ABC. TV shows and clearing firms seem unlikely bedfellows when it comes to business interests, making the deal all the more fascinating. But who knows, perhaps APEX will be referenced for the new TV series.
Separately, insurtech Hippo also recently announced THEIR OWN $5B SPAC deal. Again, WHAT ARE THE ODDS that two fintech SPAC deals of this magnitude would be announced within weeks of one another?
According to Hippo's LinkedIn page:
"Hippo was founded on the belief that homeowners deserve better insurance. Insurance should protect your home and the things you treasure, so policies provided by Hippo offer modernized coverage for the way homes are used today on things like electronics and home office equipment. It should also be easy and accessible, so we pushed home insurance into the digital age and made it possible to buy a policy online in less than five minutes. Hippo proudly offers home insurance products coast to coast."
CEO & Co-founder Assaf Wand has done a masterful job of running – and raising capital for – the firm which launched in 2015, and in late 2020, announced a $350M capital raise from Mitsui Sumitomo. At the time, I recall being "wowed" by that number. Little did I know it would be dwarfed by the SPAC deal they announced last week, placing an enterprise value of $5.0 Billion for Hippo.
According to the press release, the firm "entered into a definitive business agreement with Reinvent Technology Partners Z ("Reinvent") (NYSE:RTPZ), a special purpose acquisition company ("SPAC") that takes a "venture capital at scale" approach. Upon the closing of the transaction, the combined company will be publicly traded."
Technically, Hippo "wins" the day with a $5B enterprise value vs Apex' $4.7B enterprise value, but hey, what's $300M+/- amongst friends.
Regardless, these are two of the most influential fintech firms around, despite their very different business models and markets, with one clearly institutional-focused (Apex) and the other clearly retail-focused (Hippo). And if the size of these two transactions is any indication, we're likely to see many more multi-billion dollar SPAC deals take place within the fintech sector in 2021 and beyond.
---