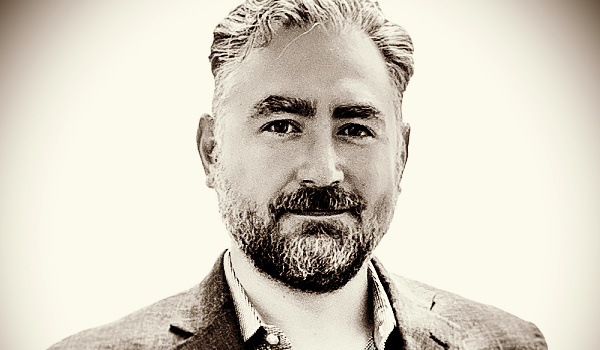 ---
Digital Wealth News is pleased to bring you our "Fintech Luminaries" series – featuring thought leaders within the digital wealth and blockchain ecosystems. For the next feature in this series, we'd like you to meet Jahon Jamali of Sarson Funds, an independent provider of blockchain technology and cryptocurrency marketing and educational services focusing on the financial professional community and their clients.
NAME: Jahon Jamali
TITLE: Co-Founder, Managing Partner & CMO
COMPANY: Sarson Funds
WEB ADDRESS: https://www.sarsonfunds.com/
---
What do you believe the next major innovation in financial technology will be and why?
Decentralized Finance (DeFi). Decentralized Finance allows entrepreneurs to create traditional financial instruments in a decentralized architecture; outside of the traditional company or government control. The reason why that is important is that we can look at how Defi is combatting economies that are particularly restrictive, Venezuela being a primary example. Decentralized Finance can help to reshape the shortcomings of traditional finance by providing a monetary system as a service that is globally accessible without significant entry barriers. Defi is permissionless and trustless, reducing the reliance on other parties for transactional verification.
What has been the biggest success in your firm to date?
Our biggest success as a firm stems from our educational foundation. Our ability to take and synthesize a new, nascent, and emerging technology field and provide Wall-Street grade education to investors and the financial community. To be able to package this phenomenon of blockchain and the advent of cryptocurrencies into a framework that is easily digestible and understandable for financial professionals and investors. We have done so in a way that is not technologically intimidating, but that speaks right down-home to the significance of blockchain. Helping to guide individuals to where it may best fit into their investment strategies or portfolio allocation.
What fintech leader do you admire the most and why?
The fintech leader I admire most is Brian Armstrong, CEO of Coinbase. The reason being that Armstrong and his team at Coinbase have created institutional validity for digital assets by creating a strong, secure, and compliance-oriented architecture for investors to gain access to digital assets. They have built themselves up with the proper compliance methods to attract the attention of Wall Street. Bringing blockchain and digital assets towards further mass adoption.
How do you feel consumers (or if more relevant for your firm – businesses) are adapting to the facet of fintech that your company operates within?
Consumers are adapting to blockchain with a thirst for both knowledge and education. It is not solely a new technology angle, but rather a belief system. Our community, the businesses, and the consumers we work with are adapting by opening their minds. This community wants to learn more each day. We believe that education and knowledge are the ultimate pathways towards success in blockchain technology. Additionally, we believe that disruptive innovation deserves thoughtful, unbiased education.
---
Jahon has over 10 years of marketing leadership experience in venture funded start-ups. At Sarson Funds he oversees all marketing operations, including partnerships and cryptocurrency educational content. A former US intelligence officer, Jahon received his BA & MA from Johns Hopkins University.