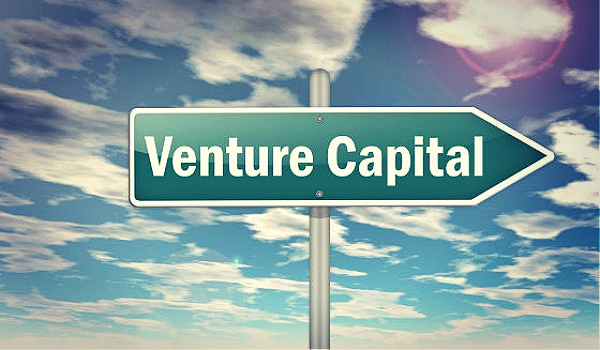 ---
Insurance and crypto. Those categories were the two big winners this past week in fintech-focused venture capital with deals ranging from $80M-$100M. But the biggest winner of all was Clari, a revenue operations management platform out of Sunnyvale that secured $150M from the likes of Silver Lake, Sequoia and Bain Capital.
And that's a category we haven't really seen a lot of deal flow in.
Recently, we're seeing more capital flow into crypto, insurtechs and proptechs, which tells us that these "emerging" fintech categories are the ones VCs are betting on. Interest in insurtech was recently validated by the $5B SPAC deal penned by Hippo. Certainly a good exit for Hippo's early investors.
The other trend occurring is a little "shrinkage" from the $200M+ deals we were seeing earlier in the year, but at the same time, the numbers are ratcheting up. $100M is not uncommon anymore – in fact, it's become fairly mainstream.
Check out this week's top 5 fintech VC deals for the week below…
---
Clari (Revenue Operations) | $150M Series E |Sunnyvale-based revenue operations platform | Silver Lake, B Capital Group, Sequoia Capital, Bain Capital Ventures, Sapphire Ventures, Madrona Ventures, Thomvest, Tenaya Capital



LinkedIn Firm Overview

: "Clari's Revenue Operations Platform improves efficiency, predictability, and growth across the entire revenue process. Clari gives revenue teams total visibility into their business, to drive process rigor, spot risk and opportunity in the pipeline, increase forecast accuracy, and drive overall efficiency….."

Taxbit (Crypto) | $100M, Series A | Utah-based crypto tax software & accounting | Paradigm, Tiger Global

LinkedIn Firm Overview: "TaxBit is a best-in-class cryptocurrency tax software platform and accounting firm enabling widespread adoption with real-time tax automation, support, and compliance. Founded in 2018 by leading Blockchain CPA's and cryptocurrency tax attorneys. Taxbit supports over 4,200 cryptocurrencies, equities, commodities, and all fiat currencies. TaxBit strives to lessen the stress and simplify the process for merchants, individuals, and exchanges, alike."

Beam Dental (Insurtech) | $80M, Series E | OH-based dental benefits provider |Mercato Partners, Drive Capital, Georgian, Nationwide Insurance, Breakout Capital

LinkedIn Firm Overview: "Beam is a digital-first provider of dental benefits for businesses in over 40 states. Beam's product experience focuses on ease-of-use and tailored pricing that is fundamentally built on preventive care. Beam is the only dental benefits company to incorporate rewards for dental hygiene into policy pricing. Learn more about how the company is modernizing dental care at www.beam.dental."

Anchorage (Crypto) | $80M, Series C |CA-based nstitutional digital asset platform | GIC, a16z, Blockchain Capital, Lux, Indico



LinkedIn Firm Overview

: "Anchorage is the premier digital asset platform for institutions. Founded in 2017 to meet the growing need for institutional custody that lets investors safely hold and use digital assets, today Anchorage offers world class custody, trading, and financing services, as well as on-chain participation like staking and governance. Modular and adaptable to any blockchain use case, Anchorage is designed to meet the evolving financial needs of institutions. Our team brings together the brightest minds from security, finance, and distributed systems to build the future of financial services and infrastructure...."
TypTap Insurance Group (Insurtech) | $100M | FL-based digital insurance platform | Centerbridge Partners

LinkedIn Firm Overview: "We're not new to insurance – we're just taking a fresh approach to it. TypTap is a member company of HCI Group, Inc., whose largest subsidiary is a leading provider of property and casualty insurance. The company's common shares trade on the New York Stock Exchange under the ticker symbol "HCI" and are included in the Russell 2000 and S&P small cap 600 indexes. TypTap has received an "A," Exceptional, Financial Stability Rating from Demotech, Inc. We are accepted by mortgage lenders and are backed by strong reinsurance partners around the globe….."
We'll be back next week with more news on fintech VC funding as we move further into March!
Stay tuned and don't forget to turn your clocks back on Saturday!!
---