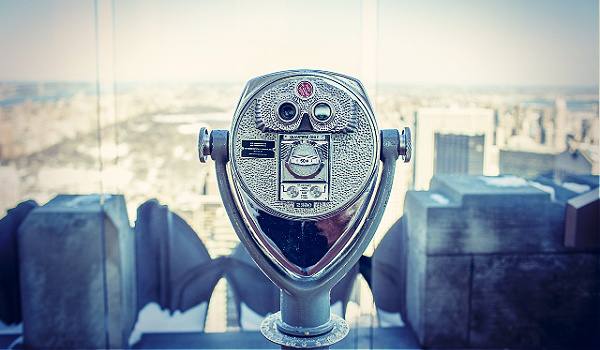 ---
The world looks different depending on what level of advisor-facing fintech a company operates on.
For example, for a major technology provider for enterprise firms with few true competitors, the world's an open, pearl-filled oyster.
A major private equity fintech investor, on the other hand, is focused on a technology-powered future.
And for an innovative, emerging fintech, the current environment holds equal parts promise and doubt.
Sycamore Company finds itself in strong position as a provider of cloud-based back office solutions for enterprise firms. Launched 13 years ago, the firm helps broker-dealers and large RIAs put all of their advisors' systems on a single platform, bolted on top of sales force.
"In the mid 2000s, we realized that a lot of advisors' systems didn't really talk to each other, and thought wouldn't it be great if we could take all of the operations of those big back offices and unify them on the cloud," said Mike Overdorf, Sycamore president. "Big firm still have all their data in up to 20 different silos, and it's not normalized – we make it so that their systems are all saying the same thing. As far as I know, we have no competition as a complete back office platform."
For Sycamore, 2020 was a year that played to their strengths as more businesses sought cloud-based solutions amid the work-from-home trend, said Overdorf.
FTV Capital, a San Francisco-based fintech-oriented private equity manager, also has skin in the back office software firm via Docupace, one of its portfolio companies. FTV Capital partner Rob Anderson sees back-office automation as a must-have in the current environment.
"When you step back, digitization has gone from a consideration to a must-have," said Anderson. "Digitization has historically focused on the front office, but the exciting, growing focus for us is automating back office operations. There are still so many paper-based manual workflows prevalent in the back office, at a time when advisors are dealing with growing demand and pressures, regulatory and otherwise.
Docupace currently offers client onboarding, advisor transition, document management and compliance management services, all via its cloud-based technology.
Calling Salt Lake City-based AdvisorPeak an emerging fintech might be a stretch – the trading and rebalancing platform was founded by Damon Deru in 2019 based on the same technology as his previous trading, rebalancing and reporting platform, TradeWarrior. Like TradeWarrior, AdvisorPeak is a deep, feature-rich platform.
Deru sold TradeWarrior to Oranj in 2017, then launched AdvisorPeak after a prolonged legal dispute over the technology. When Oranj abruptly wound down operations in late 2020, AdvisorPeak became a natural refuge for Oranj users.
But Deru relies on data from advisors' custodians to keep AdvisorPeak functioning.
"For us to continue to drive innovation in the space and to have unbundled fintech solutions, we need for the custodians and brokers to work together with fintech providers," said Deru. "There's a political aspect to this and a technology aspect to this. There are too many systems in the marketplace that don't have APIs and are still packing files back and forth to each other, and that's a big reason why advisors haven't seen the full capability of what's possible with today's technology."
For fintechs like AdvisorPeak to keep evolving, custody and clearing firms need to offer bidirectional flow of data to and from technology providers, said Deru, and can't silo data to keep more business on proprietary platforms.
So far, the solution for advisors, especially smaller ones without the capability to develop their own technology, has been to adopt "end-to-end," all-in-one technology solutions across different areas of their practice – one company, providing all the components the advisor needs.
"The downside to that is that it's all-in-one platform," said Deru. "I find my vision in the future is that most firms, big or small, will have one central platform. It won't be a reporting system, I think that CRM will be the central platform. Then they can plug in different components and that will be built natively into their CRM – trading and rebalancing, financial planning, contact records, billing – all of it in one platform, but all of it through components tailored to their firm and their clientele. Not separate software, but all of it data accessed through whatever platform they want to make their central hub."
Sycamore, which bills itself as an all-in-one back office platform built on Salesforce, sees a future where advisors are able to experiment and innovate with technology components as home offices unify everything onto one platform.
"In the old days, broker-dealers tried to force technology on advisors, but now it's going towards we can connect trading tools, planning tools and integrate with anything at the advisor level while taking care of the back office," said Overdorf. "I don't see the trend towards creating all-in-one platforms as one that threatens to put data back in silos, because almost every chief technology officer I've ever heard wants to get rid of the silos and never return to the old model."
Firms like Docupace and Sycamore are necessary, said Anderson, the fintech investor, because custodians and clearing firms are putting less emphasis on developing their own technology for the back office.
"Even on the trading side, between significant pricing pressure and changes in their own business models, they're evolving and investing less than they have historically in their back office tools," said Anderson. "This is happening at a time when more advisors are multi-custodial, and they're developing more direct relationships with product manufacturers. Managing those relationships, forms and compliance starts to become very complicated, which creates an opportunity for automation.
"It's an exciting time, but there's also a lot of pressure being put on advisors. The number of advisors is not growing, but the number of people who need advice and the assets they need managed are growing rapidly. It's a tailwind for further technological acceleration and innovation so that the advisor community can better serve and tailor their solutions and advice to their growing pool of prospective clients."
---