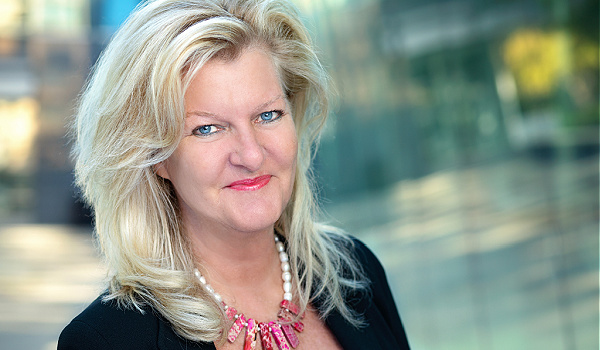 ---
Greetings from Digital Wealth News™ !
Our latest exploits this past weekend took us to Museum of the Rockies, where we learned that Montana is one of the largest sources of dinosaur and other ancient critter fossils on the planet. Turns out it used to be tropical up here (as we look at the snow coming down this 4th day of spring), and there was a huge waterway up in these parts a few hundred million years ago (me and a "friend" below).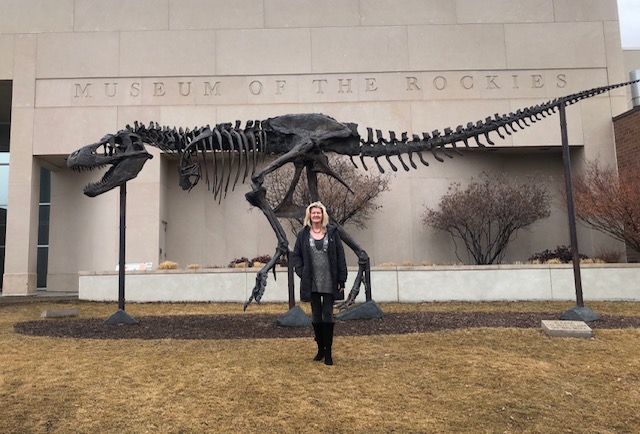 On the digital wealth front, this week we've learned that last week's $350M VC deal for Blockfi that I was so gobsmacked about, was just a mere little sneeze, compared to this week's largest VC deal, topping out at $893M (debt). I predicted a $1B deal was just around the corner this year, and it looks like that's now about to come true. Indeed, we've blown past two huge $5B SPAC deals in fintech straight to $10B with the latest news on the TORO SPAC deal, which was announced earlier this week.
In this week's Wealthtech Insider column, Orion's Chief Behavioral Officer Dr. Daniel Crosby reviews the dollars-and-cents impact of modern behavioral coachingm;
In the latest installment of "The Grail With Keith Gregg", we're reminded that small and mid-size businesses, adapting and evolving means going through a digital transformation. And historically, that's been no easy task — that is, until Chalice Network was created;
Bill Taylor of Entoro Wealth updates us on the markets this past week and movement in gold (which he is SO over), S&P 500, BTC & ETH in The Taylor Report (3/23/21).
We finish out the week with more great original content from the DWN editorial team and contributors, including the following posts:
DWealth Muse Podcast Series: Episode 5 – "The Crypto Crystal Ball"
In this episode, host Dara Albright and guest, Tim Peterson, Global Macro Investment Manager at Cane Island Alternative Advisors, discuss why bitcoin serves better as a savings vehicle as opposed to spendable gold and more
A Look At Advisor-Facing Fintech From Three Different Vantage Points
The world looks different depending on what level of advisor-facing fintech a company operates on
Has The Fed Taken Up "Trash Talking?
It looks like Jerome Powell & Janet Yellen have realized they have a big problem on their hands – Bitcoin

Coming to a Location Near You: Bitcoin ATMs
A lot of people are beginning to use a Bitcoin ATM and those devices are popping up at more and more locations at very rapid pace
Top 5 VC Deals of the Week in the Digital Wealth Sector (3/24/21)
In a truly astonishing moment for fintech VC, this week we saw NINE VC deals in the digital wealth sector in excess of $100M
Fintech Luminaries – Meet Stephanie Foster of XY Planning Network
This week we chat with the fabulous Stephanie Foster, who serves as the Chief Administrative Officer at XY Planning Network
Check out our homepage for other great content, read up and GET YOUR SMART ON about the future of digital wealth!!
Wishing you and yours a great week!!!

ABOUT DIGITAL WEALTH NEWS:
Our content creation and amplification platform includes insightful industry news & market commentary, meaningful partner content and executive profiles you won't find elsewhere.
We're thrilled to be partnering on our launch with leading advisor technology, TAMP & investment management firm Orion and Chalice Financial Network. We'll be featuring weekly insights from the Orion executive C-Suite team, Keith Gregg of Chalice Network and Bill Taylor of Entoro Wealth, along with additional important industry news from our partners. Look for more industry insider insights to come as we bring on more partners in the near future.
Special thanks to our Chief Technology Officer Michael Fabing and my partner (and husband) Bill Taylor on their efforts to roll out this new enterprise. Also, a huge thank you to Kelly Waltrich, previous CMO of Orion and her team and Keith Gregg, CEO of Chalice Network and his team for their support of our new endeavor!
Our editorial coverage takes a new view toward the fintech revolution as it has evolved and matured, featuring industry news, thought leadership, and the latest industry press.
Digital Wealth News ™ was Created with the Following Key Parameters:
Daily Editorial & Weekly Newsletter pushing stories to Website – https://dwealth.news/ – and social media channels
Weekly Newsletter emailed to proprietary database of RIAs, wealth managers, VCs, hedge funds, fintech professionals and organic sign-ups –plus- select names from Fintrx, Crunchbase and other key databases
Light but authoritative editorial feel – non-technical – but informative. Digestible business read for those interested in, affected by, or involved in the new digital wealth economy;
Coverage of Digital Wealth Topics Including the Following Categories:
Digital Currencies & The New Token Economy
Security Tokens
Trading Technologies
Digital Investing Platforms
WealthTech & Robo-advisors
Fintech At Large
Legal & Legislative Issues & More
Sign up for our free newsletter, reach out to me on Linkedin, Twitter or Facebook and thanks for stopping by!!
---