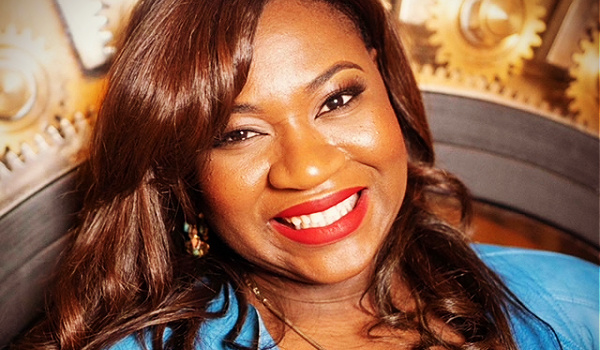 ---
Digital Wealth News is pleased to bring you our "Fintech Luminaries" series – featuring thought leaders within the digital wealth and blockchain ecosystems. For the next feature in this series, we'd like you to meet Stephanie Foster, who serves as the Chief Administrative Officer at XY Planning Network, a tech-savvy service organization that provides a turnkey solution for fee-for-service financial advisors who are focused on working with Generation X and Generation Y clients.
NAME: Stephanie Foster
TITLE: Chief Administrative Officer
COMPANY: XY Planning Network
WEB ADDRESS: www.xyplanningnetwork.com
---
How did you personally become involved in fintech?
Nearly two decades ago I was an intern at an international money transfer company. That internship turned into a role where I found myself managing more than $50 million in revenue from over 1,000 agent locations that were in 13 international territories. Remittances can represent up to 40% of GDP in third world countries. It was fulfilling to be a part of a team that enabled money movement and financial support to supplement wages for the underpaid and underbanked. I fell in love with fintech and never looked back. I am grateful that my fintech journey has led me to XYPN.
What does your firm do/offer within the fintech sector?
XY Planning Network (XYPN) is the leading organization for fee-for-service financial advisors who want to serve Gen X and Gen Y clients, providing comprehensive financial planning services for a monthly subscription fee without product sales or asset minimums. The Network offers a virtual community for new and established financial advisors who want to serve a younger clientele and provides its members compliance support services, marketing support, business tools and templates, and a wide range of technology solutions. We consider ourselves a tech-savvy service organization for fee-for-service financial advisors.
What is your role within your firm and what do you do there on any given day?
Our company runs on EOS (Entrepreneurial Operating System), a model based on the book Traction by Gino Wickman. EOS provides a framework around concepts and tools to help leaders manage and strenghten a successful business based on six key components: vision, data, process, traction, issues, and people. At XYPN, our CEO, Alan Moore is the visionary/integrator and I serve as the EOS Implementer. In addition to running our day to day business operations, my role is to ensure that we have the resources in place to scale from a people, financial, technology, process, and data analytics perspective. I constantly have to think about what's next and how do we prepare the organization.
On any given day I am developing strategic plans with our team leads, reviewing our financial projections, interviewing candidates ( we are growing!) and evaluating new technology to improve our internal processes. Every day is different and that is what fuels me!
How do you feel consumers (or if more relevant for your firm – businesses) are adapting to the facet of fintech that your company operates within?
Financial services is a highly-regulated, complex environment. The day in the life of a financial advisor varies from loging in and out of a number of different systems to preparing for meetings, prospecting, client calls, marketing, and a number of administrative tasks. Fee-for-service financial advisors who are members of XYPN have access to a number of technology tools as part of their member benefits; a mix of wealth tech partnerships and in-house solutions. One of our key areas of focus is around improving the membership experience for our members. Our members asked and we delivered a member portal as a one-stop hub for anything and everything related to XYPN membership including member forums, XYPN Academy, billing, and access to their benefits. Our long-term vision is that this portal will be the place where members start and end their workday, enabling them to manage their membership, their firms and their clients. The feedback from our members has been beyond positive.
Registered investment advisors (RIAs) are required to keep books and records of any communication and advertising that they do in the course of servicing or acquiring clients. We built an archiving solution that could keep pace with changing technology to make our members live's better and easier. XY Archive can capture an advisor's entire website, social media content, and all emails so that they are fully prepared in case of an audit. Our member portal and archiving solution are included in our standard membership benefits.
If you were to personally invest in just one fintech firm (other than yours), which one would it be and why?
My personal values have led me to develop a passion towards " tech for good". I tend to support fintechs that are mission-driven and focused towards leveraging technology to make people's lives better. With that in mind, I would invest in a startup that I connected with last year in Atlanta. Defynance is a fintech that is revolutionizing the student loan space by refinancing student loans using a smart income share agreement ( ISA) that is debt-free and offers affordable payments. Their ISA Refinancing Fund also provides a social-impact driven investment opportunity with low volatility and high returns. The best of both worlds!
---
Stephanie has been in Fintech for the last 20 years and has climbed the corporate ladder at a number of Fortune 500 companies and private-equity owned firms. She has received several industry accolades including ETA (Electronic Transactions Association) Top 40 under 40 and NYC FintechWomen's Inspiring Female Leader amongst many others.