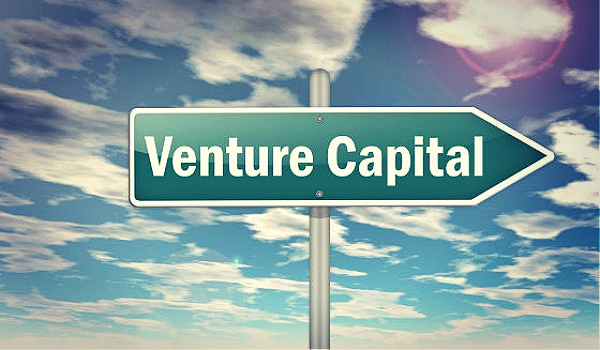 ---
IN A TRULY ASTONISHING MOMENT FOR FINTECH VC, this week we saw NINE VC deals in the digital wealth sector in excess of $100M. In my mind, that is a substantial number for a VC investment, so it makes it hard for me to not want to include them all, but that's not the point of "The Top 5 VC Deals" column. 9 is not 5, at least not the last time I checked. SO……the lowest deal we show below starts at $170M. Truly astonishing.
The deals below include both straight investments and debt instruments, with SumUp topping the latter at $893M. You have to have a lot of faith in a company to lend it nearly $900M, but the London-based payments firm already operates successfully in over 32 markets and 3 continents worldwide.
This week, the deals were also truly international in nature, with capital flowing out to Africa, Austria, Italy, England and the US. Categories were proptech, payments, insurtech and crypto. Quite a mixed and diverse set of deals this week and SO MUCH MONEY going out in the sector.
Earlier this year, I predicted a $1B VC deal to go down before year's end. At this rate, we could hit it by the end of Q1/21.
Check out this week's top 5 fintech VC deals for the week below…
---
Airtel Africa (Fintech) | $200 million | African based telecomm | TPG – The Rise Fund



LinkedIn Firm Overview

: "Airtel Africa is a leading provider of telecommunications and mobile money services, with a presence in 14 countries in Africa, primarily in East Africa and Central and West Africa.Airtel Africa offers an integrated suite of telecommunications solutions to its subscribers, including mobile voice and data services as well as mobile money services both nationally and internationally. The Group aims to continue providing a simple and intuitive customer experience through streamlined customer journey…"

Bitpanda (Crypto) | $170M, Series B | Vienna-based crypto platform | Valar Ventures, DST Global Partners

LinkedIn Firm Overview: "Europe's leading retail broker for buying and selling cryptocurrencies, precious metals and more. Trusted by over 2 million users, Bitpanda has closed Europe's largest Series A funding round of 2020 and won multiple "Best Startup of the Year" awardss..."

Casavo (Proptech) | $178 million, Debt: $59M, Series C | Milan-based RE buying platform |Exor Seeds (Capital), Goldman Sachs (Debt)

LinkedIn Firm Overview: "Casavo is a PropTech startup operating in the real estate sector that developed an innovative and unique business model: a technological platform (Instant Buyer) that submits direct offers to buy homes, and, after renovation, finds the final buyers..."

SumUp (Payments) | $893M, debt |London-based payments platform | Goldman Sachs, Bain Capital Credit, Temasek Holdings, Oaktree Capital Management, Crestline



LinkedIn Firm Overview

: "SumUp is a leading financial technology company, operating across 32 markets on three continents. We're building a world where small businesses can be successful doing what they love. We empower business owners by enabling them to accept card payments in-store, in-app and online, in a simple, secure and cost-effective way. Today, our card readers are used by over 2 million merchants around the world..."
Coalition (Insurtech) | $175 million, Series D | CA-based cybersecurity & insurance platform | Index Ventures, General Atlantic, Ribbit Capital, Valor Equity Partners, Vy Capital

LinkedIn Firm Overview: "Coalition is the leading provider of cyber insurance and security, combining comprehensive insurance and proactive cybersecurity tools to help businesses manage and mitigate cyber risk. Coalition's unique product offerings combine best-in-class insurance and proactive cybersecurity tools to help keep businesses safe...."
We'll be back next week with more news on fintech VC funding.
In the meantime, enjoy St. Patty's Day! Have fun and be safe! Erin Go Bragh!
---