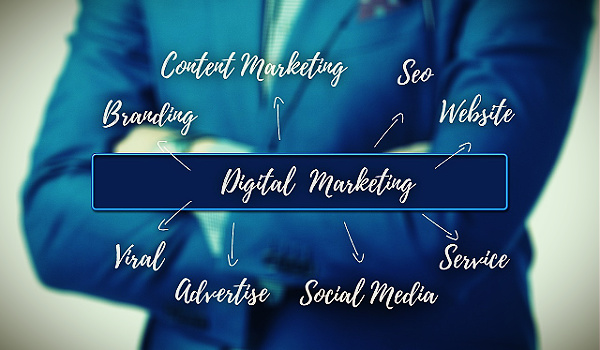 ---
Joan Khoury, Chief Marketing Officer of Oppenheimer & Co., joined the global full-service brokerage, investment bank, and wealth management firm in 2015, after serving as Chief Marketing Officer at LPL Financial, and prior to that, as a senior marketing executive with Merrill Lynch.
Since first becoming part of Oppenheimer's senior executive team, Khoury has focused on bringing the company's marketing offering, and the marketing resources available to its financial advisors, into the digital age. It was an approach that paid off when the COVID-19 pandemic reached America in March of last year.
Khoury has vivid memories of when the pandemic abruptly transformed from a theoretical threat to a very real public crisis. The weekend before much of the country went into lockdown due to COVID-19, Khoury was attending a fintech-sponsored work conference in Miami.
At that point, a number of the attendees were buzzing about this strange new pandemic poised to hit the country in a matter of days. "It was clear to me that this was going to be a major crisis for everybody, and I started making plans to return to our offices in New York City as soon as possible."
Soon after she returned from the conference, Oppenheimer began helping the firm's financial advisors make the transition from in-person to virtual work.
It helped that Oppenheimer's marketing team had already been actively encouraging and supporting the firm's advisors by building up their websites and social media accounts for years. Even so, the pandemic changed how Oppenheimer engaged with marketing for its advisors.
After the pandemic took hold, Khoury notes that Oppenheimer's advisors started reaching out to the marketing team in greater numbers than ever to learn about adopting her marketing team's newer capabilities, which include creating customized videos and podcasts.
"Over the past year, we have aimed to make everything relevant, personal, intuitive and simple to access," Khoury said.
Because her team had commenced a movement to embrace a more digitized future for advisor marketing long before the pandemic, Khoury emphasizes, "We started from a position of strength, but our financial advisors still had to adopt virtual tools to replace in-person meetings. So we had to familiarize our financial advisors with different digital collaboration platforms to replace in-person meetings quickly, and we had to do it in ways that seemed as normal, natural and personalized as possible for their clients."
CONTEMPLATING NORMALCY
Pre-pandemic normalcy is something most people are anxious to experience once again.
While it's hard to predict with certainty when COVID-19 will be in the rearview mirror, the end does seem to be in sight as firms, industry associations and advisors are all starting to contemplate holding certain events and meetings on an in-person basis, commencing in the closing quarters of this year.
With an upcoming shift in behaviors expected to begin on a wider scale soon after that, barring any unforeseen further pandemic developments, firms and their advisors are starting to assess the various digital marketing and virtual brand-building resources and strategies that were used over the past 12 months. Their goal is to determine what has proven continued value in a post-pandemic world … and what doesn't.
Much of the difficulty stems from determining to what extent the pandemic has fundamentally altered certain human behaviors. Constant social media, virtual conferencing, remote work and online shopping might have become so embedded in daily life that most people will keep at them long after everyone could instead meet in-person. On the other hand, once free of the pandemic and social distancing, many people might want to have as little digital interaction as possible. Financial advisors and their firms are trying to thread that needle.
"Whether virtual or in-person, any successful advisor marketing program is all about expressing your value proposition," Khoury said. "This reflects what makes you special and different, while revealing more about yourself. The objectives should always be about continually building your brand and a greater awareness among your audience of what you stand for. This is a personal lifelong journey that is meaningful for advisors and their audiences."
RETHINKING THE VALUE PROPOSITION
For as cautious as many industry executives and financial advisors have been, there are certainly signs of significant pent-up demand to return to pre-pandemic life as normal, which includes in-person conferences, a popular vehicle for advisors when it comes to professional networking. Yet as excited as financial professionals are getting for broader industry gatherings, there is still doubt about whether a full resuscitation will ever occur.
"There were too many general events before the pandemic, so I expect that there will be some drop-off in live events, particularly those that are not focused on a specific niche," said Joel Bruckenstein, Founder of the T3 fintech wealth management conference, and a strategic consultant to wealthtech firms.
He has discovered that T3 attendees want two things above all else: First, a hands-on experience of touching and feeling technology when participating with live demonstrations. Equally important, networking with other advisors and tech experts.
"We have been pleasantly surprised by the level of support from industry participants in T3," said Bruckenstein, whose next live event will be held from Sept. 27 to Oct. 1 in Denton, Texas. "Everyone in our ecosystem is anxious to get out to a live event and experience the human interaction that has been so lacking this past year. It is all about the human connection."
Bruckenstein also points out that digital marketing will be top of mind for many executives in attendance at this year's T3 event. Several firms attending T3 specialize in offering digital marketing tools for financial advisors and their firms or are launching new ones.
For example, FMG Suite, a leader in advisor digital marketing, is likely to present some new offerings, according to Bruckenstein.  Similarly, Fp Alpha will display a prospecting tool at T3 that it will launch this year, and Orion also might reveal enhancements to its well-regarded digital marketing package.
MAINTAINING COMPLIANCE
But even as wealth management firms and their financial advisors review digital marketing tools and vehicles to best build their businesses in a post-pandemic world, regulatory and compliance still matters.
Longstanding financial services marketing leader Laurie Ehrbar is the newly appointed CMO of Smarsh, a global technology company that provides digital communications compliance solutions to financial firms. She argues that banks, brokerages and RIAs should rethink how they balance compliance supervision risk with business growth via digital marketing.
"Businesses that see digital communications tools as easily sorted into a preset and binary set of 'must-have' versus 'not absolutely necessary' buckets when the pandemic is finally over, are approaching the entire thought process incorrectly," states Ehrbar. "When it comes to digital communications, 'must-have' tools for wealth managers and global banks alike are whatever tools their clients are comfortable using and expect their service providers to use as well."
Smarsh tools possess automatic capture, archiving, and search features, as well as cybersecurity and artificial intelligence capabilities, that help firms minimize workers' digital communication mistakes and misbehaviors. Since the pandemic began, the company has been focused on helping customers fill the void of in-person interactions, minimizing decreases in their end-client engagement levels in an all-virtual world, and maximizing their ability to go virtual in a compliant way.
This is no small task, since wealth management firms and global financial institutions operate under complex and demanding regulatory expectations. As a result, firms must conduct digital marketing and communications in a way that is consistent with compliance and risk management objectives. Smarsh is planning for a post-pandemic landscape where most firms support hybrid work environments with employees and clients mixed across central offices, remote locations, and at home.
"The strategy for that new normal will be to enable work from anywhere, with tools that are agnostic to location," Ehrbar said. "What will quickly fall into the 'not value-add' category are technologies that work optimally in one mode, such as office phones and voice/data repositories managed on-premises that are strained to address distributed teams."
USER FRIENDLY, REVENUE GENERATIVE DIGITAL MARKETING
Just as firms like Oppenheimer, where the financial advisors are full time employees of the firm, were already well down the path towards migrating financial advisors more digital marketing solutions before the pandemic, a similar effort had been underway among certain of the country's largest independent wealth management firms, such as Advisor Group, where the financial advisors are mostly independent contractors running their own practices.
The country's largest network of independent wealth management firms was already several years into a major digital marketing initiative under the leadership of Susan Theder, the company's Chief Marketing Officer and a widely recognized expert in independent financial advisor marketing.
While employee advisors of well-known firms like Oppenheimer may enjoy certain instant brand recognition advantages, independent financial advisors tend to have more latitude with how they can market their businesses – But standing out on the basis of their own brands can present strategic challenges.
So when the pandemic lockdowns began in March 2020, many financial professionals at Advisor Group turned to the company's MyCMO platform, launched under Theder's leadership in 2017.
Theder said, "Advisor feedback and results made it clear that resources like MyCMO not only prepared them well for the abrupt shift to an all-virtual world, resources like these made it possible for advisors to go fully digital in a way that actually grows revenues when traditional in-person business development and marketing tactics are all off the table."
MyCMO enables Advisor Group's affiliated financial professionals to send customized communications through email, social media, blogs, websites, print and events — all from one portal. Throughout the year, adoption doubled and advisors who used MyCMO generated 45% higher growth in revenues compared to advisors who did not leverage the platform, according to Theder.
As soon as the pandemic hit, Advisor Group started adding hundreds of pieces of content — including turnkey emails, social media posts, brochures and other documents — which advisors could share with clients on a wide range of COVID-19 related topics, from stock market volatility to the CARES Act, to warnings about online scams and more. Pandemic-related content on MyCMO averaged over an 80% open rate.
Theder suggests that independent financial advisors start thinking about how best to structure a healthy mix of traditional and digital advisor marketing tools and strategies. She considers the most pertinent issues to be customer experience, customer communications, digital brand presence, event strategy, and activities to surprise and delight the advisor's audience.
"At Advisor Group, we provide advisors with a calendar that recommends everything they should do each month, across all of these categories, and by leveraging MyCMO and our advisor marketing consultants they can implement these ideas in minutes," Theder said. "The greatest success levels are created with the integration of these digital and non-digital marketing activities."
A HYBRID FUTURE?
Both Theder and Joan Khoury of Oppenheimer agree that the future of digital marketing for wealth management firms and their financial advisors will likely include the permanent use of many more digital tools than ever before, but within the context of a hybrid approach that blends traditional and digital resources.
To best support a hybrid traditional-digital marketing approach, Khoury emphasizes that continuous education for financial advisors about digital solutions is crucial, given how rapidly tech-enabled marketing and communications tools can change. "Educating financial advisors about what works well and should be incorporated into their businesses will be a continuous, ongoing effort, as new digital tools and strategies constantly arise."
Theder emphasizes, "Successful advisor marketing embraces the fact that the single largest source of new business comes from referrals. Financial advisor marketing efforts should be focused on activities that drive referrals, create raving fans, and build their brand in the marketplace."
According to Theder, this requires a healthy mix of traditional and digital marketing over the long term. "Being a successful financial advisor is all about personal relationships. There must be a human component that complements any digital strategy encompassing personalized communications, in-person interactions and events."
All of these actions, in Theder's perspective, should ladder up to the goal of delivering an exceptional customer experience. "Effectively integrating all of these elements while keeping the client relationship front and center is crucial to a successful marketing strategy."
---