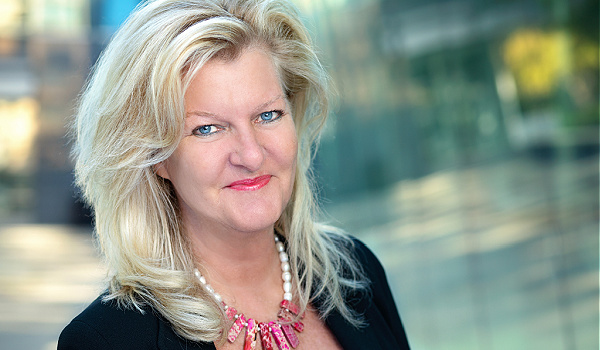 ---
Greetings from Digital Wealth News™ !
Happy St. Patty's Day from Digital Wealth News! Erin Go Bragh!
This past weekend we continued our exploits in our new home state, and ventured up to Ennis, MT – a picturesque little mountain fishing town with a REAL soda fountain and unbelievable scenery. Loved the town's welcome sign and the deer by the side of the road on our drive.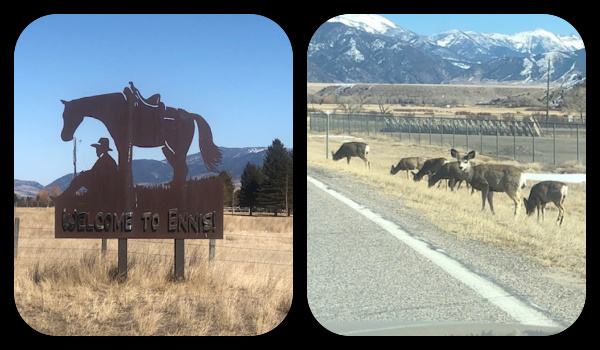 On the digital wealth front, this week we've gathered up some great new content including a look at recent top VC deals (the largest tipped in at $350M USD!), a look at the wild NFT art market right now, an interview with Voyager CEO Steve Ehrlich on our new podcast series, and a peek at what Goldman is up to these days, plus much more. Check it out!
In this week's Wealthtech Insider column, Orion's Chief Investment Strategist Rusty Vanneman reviews the top five megatrends in investment portfolios, and how to make use of them;
In the latest installment of "The Grail With Keith Gregg", our friends at Chalice Financial remind us that small and mid-size business owners must embrace change to be successful, and the question is, "How do you afford to evolve your business and not get left behind?;
Bill Taylor of Entoro Wealth updates us on the markets this past week and movement in gold (which he is SO over), S&P 500, BTC & ETH in The Taylor Report (3/16/21).
We also have a great new Fintech Luminaries post with President of the new Income America consortium Matt Wolniewicz (have to be careful to spell his name right!), who discusses financial data, the importance of UX, nextgen leadership & more with DWN.
We finish out the week with more great original content from the DWN editorial team and contributors, including the following posts:
DWealth Muse Podcast Series: Episode 4 – "The Voyage to Financial Freedom"
In our new podcast series, host Dara Albright talks crytpo, DeFi and more with Steve Ehrlich, CEO of Voyager Digital
With The Bang Of An Auctioneer's Gavel, NFTs Burst Into The Zeitgeist
NFTs are back in the news again – this week with that mega $69M digital art sale at Christies – why they matter
Financial Advisor Digital Marketing in a Post-Pandemic World
COVID-19 changed everything about financial advisor marketing – what will emerge once the pandemic has passed
When Goldman Sachs Smells Money, Take Note
The investment giant is venturing back into crypto in a BIG way, and savvy investors should take note
Top 5 VC Deals of the Week in the Digital Wealth Sector (3/17/21)
Insurtechs and crypto platforms once again take center stage in fintech VCs this past week, with the largest deal topping out at a whopping $350M USD
Check out our homepage for other great content, read up and GET YOUR SMART ON about the future of digital wealth!!
Wishing you and yours a great week!!!

ABOUT DIGITAL WEALTH NEWS:
Our content creation and amplification platform includes insightful industry news & market commentary, meaningful partner content and executive profiles you won't find elsewhere.
We're thrilled to be partnering on our launch with leading advisor technology, TAMP & investment management firm Orion and Chalice Financial Network. We'll be featuring weekly insights from the Orion executive C-Suite team, Keith Gregg of Chalice Network and Bill Taylor of Entoro Wealth, along with additional important industry news from our partners. Look for more industry insider insights to come as we bring on more partners in the near future.
Special thanks to our Chief Technology Officer Michael Fabing and my partner (and husband) Bill Taylor on their efforts to roll out this new enterprise. Also, a huge thank you to Kelly Waltrich, CMO of Orion and her team and Keith Gregg, CEO of Chalice Network and his team for their support of our new endeavor!
Our editorial coverage takes a new view toward the fintech revolution as it has evolved and matured, featuring industry news, thought leadership, and the latest industry press.
Digital Wealth News ™ was Created with the Following Key Parameters:
Daily Editorial & Weekly Newsletter pushing stories to Website – https://dwealth.news/ – and social media channels
Weekly Newsletter emailed to proprietary database of RIAs, wealth managers, VCs, hedge funds, fintech professionals and organic sign-ups –plus- select names from Fintrx, Crunchbase and other key databases
Light but authoritative editorial feel – non-technical – but informative. Digestible business read for those interested in, affected by, or involved in the new digital wealth economy;
Coverage of Digital Wealth Topics Including the Following Categories:
Digital Currencies & The New Token Economy
Security Tokens
Trading Technologies
Digital Investing Platforms
WealthTech & Robo-advisors
Fintech At Large
Legal & Legislative Issues & More
Sign up for our free newsletter, reach out to me on Linkedin, Twitter or Facebook and thanks for stopping by!!
---