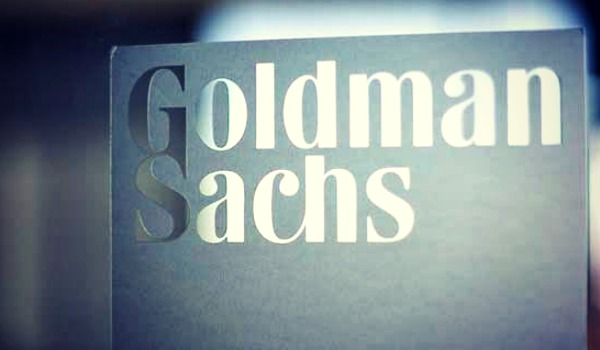 ---
Make no mistake about it, and no matter what your opinion is of Goldman Sachs, when the financial giant smells a huge money-making opportunity, you just have to pay attention. Recognizing the potential for an explosion in customer demand for bitcoin, Goldman is re-entering a sector they exited just a couple years or so ago by relaunching its cryptocurrency trading desk, thus allowing them to deal Bitcoin futures and non-deliverable forwards to clients. So, a crypto trading desk, huh? Big deal. But NO, this is Goldman Sachs everyone. GS doesn't do small.
Going back to mid 2018, Goldman put their toe in the water by investing in Circle, a blockchain payments firm developing a crypto trading operation with expectations of getting a footprint in the crypto sector. But, uncertainty about regulatory guidelines caused Goldman to pull out of the relationship and shut their crypto trading operation down. Side note; ironically that operation, Circle Trade, was sold to crypto exchange Kraken which has really blossomed. But, as any strong management or brilliant trader knows, you can pivot and re-visit an opportunity, and that is exactly what Goldman is doing.
According to Reuters, GS bank President and COO, John Waldron stated that in addition to re-launching a crypto currency trading desk, Goldman is in talks with other regulators and central banks to determine the way banks should be regulated when it comes to dealing digital currencies. Let's look at some key words; other regulators and central banks. Meaning, this GS initiative is NOT just about offering bitcoin trading.
Additionally, Waldron noted the trading desk includes projects in blockchain technology and central bank digital currencies. Again, key words; central banks digital currencies.
As previously mentioned, Goldman doesn't do anything small. Perhaps they noticed that a French lawmaker recently signed a petition calling for legal changes that would allow France's central bank to buy bitcoin? WHAT? The petition calls on the French central bank to actively explore strategies related to acquiring bitcoin as a treasury asset like gold.
Of course that may or may not come to fruition, but the very fact that France could consider it is, well, big. Certainly other countries will consider it in the future, too, and who might be in the best position to "help" those countries in those possible initiatives? Certainly Goldman Sachs.
Now, Goldman may be "smelling" a huge global opportunity, but just maybe they took note of MicroStrategy CEO Michael Saylor's ground breaking move last August to allocate the firm's excess cash reserves to bitcoin. That move opened up a slew of other corporate CFO's to follow suit and now, perhaps, central banks around the world as well.
Goldman might just have a keen sense of smell.
---