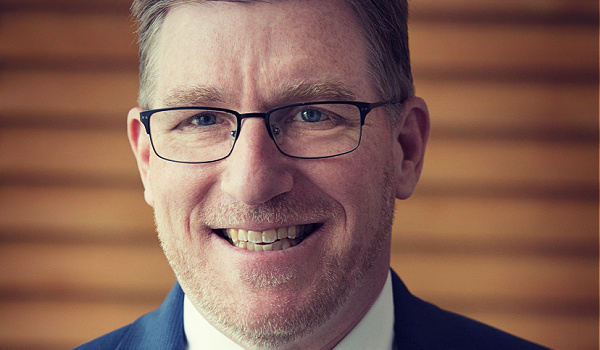 ---
Digital Wealth News is pleased to bring you our "Fintech Luminaries" series – featuring thought leaders within the digital wealth and blockchain ecosystems.  For the next feature in this series, we'd like you to meet Matt Wolniewicz of Income America, which is designed to provide participants with guaranteed lifetime income of 5% per year beginning at age 65.
NAME: Matt Wolniewicz
TITLE: President
COMPANY: Income America
WEB ADDRESS: www.incomeamerica.com
---
How did you personally become involved in fintech?
As the proud owner of an original Mac, I have always been interested in technology. #Fintech began for me in 2007 when I joined Morningstar to help lead the Morningstar Direct team.
What does your firm do/offer within the fintech sector? 
Our consortium includes SS&C Technologies who provides the technology to make Income America portable between different record keepers. 
What is your role within your firm and what do you do there on any given day? 
I am the President of Income America, a newly launched retirement income solutions provider, overseeing the leadership of our partner firms, retirement plan advisors, and the institutions who serve them – both on the broker-dealer and asset management sides of the business. In the years leading up to this role, I always had long conversations with friends and peers in the industry, discussing the need for innovative retirement solutions, so I'm excited to be part of a provider that genuinely makes a difference in our space.
What area/s of fintech do you believe will grow the most in the coming 5 years? 
I believe there will always be exceptional "point" solutions that solve one particular need.  But over the long term, it's larger than "financial planning," a concept Joe Duran describes as "life management."  It enables people to live rich and not die rich where advisors are focused on their clients' lives and what they wanted to accomplish, rather than their money and investing it.
What do you believe the next major innovation in financial technology will be and why?
Solutions will continue to connect users' disparate data into a central location to allow advisors to build a comprehensive investor plan.  There is a need to combine pure financial data (account balances) with life insurance, health insurance, hard assets (home, cars), and estate desires.
What are the biggest problems facing the fintech industry in the future? 
We need to attract, mentor, train and elevate female leaders, minority leaders, and nextgen leaders because only by having different schools of thought, background, etc., can we better serve clients. The fintech industry must evolve at a faster pace to better represent the demographics of America.
What has been the biggest success in your firm to date? 
We just launched our solution publicly on March 3, 2021!
What has been the biggest failure in your firm and how did you adapt?
I have failed many times, both personally and professionally.  But I have learned from those mistakes, and often experience is the best teacher. I find myself telling that to my three children, hoping it will make sense to them someday!  As I think back, the more significant mistakes I made professionally were when I didn't spend enough time speaking with those in financial services who do the work.  It's not a business plan until people will pay to subscribe to the solution you have created.
What fintech leader do you admire the most and why? 
Unfair because there are so many.  On Twitter, I follow April Rudin, Michael Kitces, Bill Winterberg, Aaron Klein, Christine Benz, Aaron Schumm, Joe Duran, Justin Witz, Craig Iskowitz, Lex Sokolin & Tim Welsh (to name just a few).  I enjoy the perspective each provides, and they have unique views on the industry.  Joanna McGinley, Xiaohua Xia, and John Faustino are some of my oldest and best friends in fintech, and my admiration runs deep for them on a personal level.  I have learned so much from each of them.
How do you feel consumers (or if more relevant for your firm – businesses) are adapting to the facet of fintech that your company operates within? 
Investors are used to doing everything on their phones, and they expect #fintech apps to be just as good.  One behavior that has changed during the pandemic is how we have integrated technology into our everyday lives.  Zoom calls, Netflix, Amazon, Uber Eats…it's all in the palm of our hands.  If you have a sub-par app or user experience, people won't use your service.
If you were to personally invest in just one fintech firm (other than yours), which one would it be and why? 
It's a secret!  There are so many great ideas in the fintech space.
---
Matt is the President of Income America. Throughout his 25-year career working with advisors and retirement plans, including serving as head of sales, global advisor, and wealth solutions for Morningstar and later as President of Fi360, Wolniewicz has been guided by a foundational passion for delivering solutions that ultimately help investors retire with confidence. These former roles have also inspired Wolniewicz's dedication to serving advisors in a fiduciary capacity.