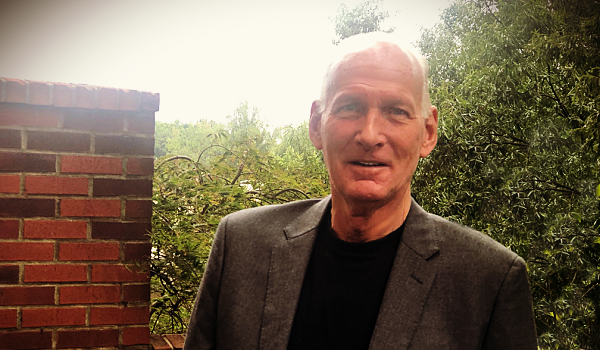 Simple Thoughts in Complex Markets
By Bill Taylor, Contributor/CIO-Entoro Wealth
---
The opinions expressed below are my own & do not necessarily represent those of Entoro Wealth or any of its affiliates
---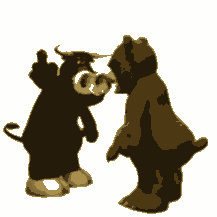 Bullish for week of 3/9
Bitcoin | Ethereum

Neutral for week of 3/9
Gold

Bearish for week of 3/9
S&P 500
3/9/21 Closing Prices:
Bitcoin: $54,296.52 (+$3,287.20)
Ether: $1,823.82 (+$81.67)
Gold: $1,708 (+$36.00)
S&P 500: 3,875.44 (+54.09)
Trading Summary Notes for Tuesday, 3/9/21:
What's new? Actually quite a bit. Unlike last week when things were kid of dull, this week rocks. Take BITCOIN……having rested briefly just under $50K after shaking some longs out a few weeks ago, the buyers couldn't wait…….they're back AND THEY ARE EAGER!………BTC up over 11% since last week's Taylor Report………BIG NEWS on ETH……..supply of ETH will be reduced.……….developers agreed to reduce the amount of outstanding Ether by destroying some of the tokens every time it's used…….this just announced a couple days ago……HUGE……….ETH up over 17% since last week…….GOLD?……..working its way lower and losing its store of value luster……big down days and big up days…..downers bigger than uppers………S&P 500………trying really hard to keep in favor…….rallies generate excitement until you notice it is struggling to break above 3,900…….looks like gold
ANY BITCOIN NAYSAYERS (ANY LEFT??) WHO FEEL THE NEED TO GET SHORT (CHUCKLE), CONTACT MICHAEL SAYLOR AT MICROSTRATEGY. HE'S THE ELON MUSK OF BITCOIN….AND A BUYER.
ANYONE ELSE NOTICE ETH IS ABOVE GOLD AGAIN? MAYBE FOREVER?
What to do now?
Congratulations to all who survived the "whack-a-crypto" sell off a week or so ago. Reward is happening. BTC is about to go into orbit. OK to buy upside momentum. ETH developing new followers and gaining upside. Better to buy dips….but may not got too many. GOLD will continue to disappoint. Continue to lighten up and just take a neutral stance. Not sure a short position is warranted. S&P 500. It's gonna get ugly. Stay (or get) short. Reality is just around the corner.
Trading Thoughts:
BITCOIN is heading to new highs…..and beyond. DO NOT BE SHORT;
There are huge buyers under the BITCOIN market;
BITCOIN short term target $75,000;

Next target? $95,000;
ETH now is getting reduced supply and increased demand. That usually means higher prices;
Raising ETH short term target to $2,800-$2,900;
Raising longer term ETH price target to $4,500. May take a little time, but Friday's news was HUGE;
GOLD! Interest in GOLD has waned;
GOLD has been replaced by BITCOIN as a safe haven. Sorry GOLD bugs;
Be prepared to hang on to GOLD for a while. Slipping to $1,675-$1,700?
Expect S&P 500 and equity markets to retreat. Very unexpected decline may start early;
2021 S&P 500 "dips" 2,900-3,000;
Equities have begun to retreat.

Current trading positions: 

LONG BITCOIN
LONG ETH
SHORT S&P 500
NEUTRAL ON GOLD
---
We compare the price of Bitcoin, Ethereum, Gold & the S&P 500. We use the CME Bitcoin Indexes (BRR & BRTI) and the CME Ethereum Indexes (ETH_RR_USD) & (ETH_RTI_USD) for reference as well as the London Bullion Market afternoon price settlement on the digital assets & gold.
---
Bill Taylor is Managing Director/CIO at Entoro Wealth & is widely published in financial industry media throughout the world