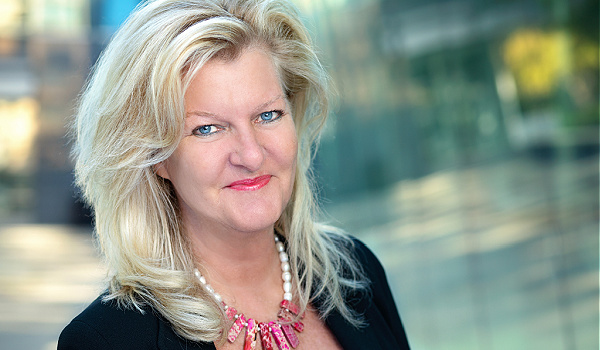 ---
Greetings from Digital Wealth News™ !
Happy Wednesday, Digital Wealth Devotees (I used to call my readers "Fellow Fintekers" when we published FintekNews)! This past weekend's exploits in our new home state took us to the majestic peaks near Big Sky Ski Resort, where we ended up eating lunch in our car parked in the lot of a liquor store (I'm a cheap date!) enjoying the unbelievably spectacular view. But I digress!
Today, we ended up with more content than usual, but it's all really interesting and edgy and fun, so we hope you'll enjoy it as much as we did gathering it all up!
In this week's Wealthtech Insider column, Orion Advisor Solutions announces the acquisition of risk analytics and business intelligence platform, HiddenLevers;
In the latest installment of "The Grail With Keith Gregg", our friends at Chalice Financial remind us that the need to adapt to the environment around you and overcome the obstacles ahead of you isn't just academic, it's essential to the evolution of your business;
Bill Taylor of Entoro Wealth updates us on the markets this past week and movement in gold (which he is SO over), S&P 500, BTC & ETH in The Taylor Report (3/9/21).
We also have a new Fintech Luminaries post with CMO & Co-Founder Jahon Jamali of crypto-focused Sarson Funds, who shares insights with the DWN audience into the firm's blockchain-based investments and education platforms.
We finish out the week with more great original content from the DWN editorial team and contributors, including the following posts:
DWealth Muse Podcast Series: Episode 3 – Are Retail Investors Worthy of Alternative Asset Returns
In our new podcast series, host Dara Albright discusses the retail investment landscape with guest Sally Outlaw, CEO of Worthy Financial
Move Over Digital Assets. A NFT Just Moved Into Music
Heard of non-fungible tokens? Music group Kings of Leon have and just pulled off a historic first with a NFT-based album release

These Reese's Cups Fintechs Are Bringing Decentralized and Traditional Finance Together
Just like chocolate and peanut butter, fintech and defi are the new perfectly matched darlings of finance
$5 Billion is the New Aspirational Number for Fintech SPACs
Institutional wealthtech Apex Clearing and retail fintech Hippo both recently announced $5B SPAC deals – read about both in this post
Financial Advisor-Focused WealthTech Takes Center Stage Once More
The pandemic's economic disruption has escalated consumer anxieties, driving increased engagement with financial advisors
Top 5 VC Deals of the Week in the Digital Wealth Sector (3/10/21)
Insurtechs and crypto platforms led the week in venture finance, with two deals topping $100M and all US-based
Check out our homepage for other great content, read up and GET YOUR SMART ON about the future of digital wealth!!
Wishing you and yours a great week!!!

ABOUT DIGITAL WEALTH NEWS:
Our content creation and amplification platform includes insightful industry news & market commentary, meaningful partner content and executive profiles you won't find elsewhere.
We're thrilled to be partnering on our launch with leading advisor technology, TAMP & investment management firm Orion and Chalice Financial Network. We'll be featuring weekly insights from the Orion executive C-Suite team, Keith Gregg of Chalice Network and Bill Taylor of Entoro Wealth, along with additional important industry news from our partners. Look for more industry insider insights to come as we bring on more partners in the near future.
Special thanks to our Chief Technology Officer Michael Fabing and my partner (and husband) Bill Taylor on their efforts to roll out this new enterprise. Also, a huge thank you to Kelly Waltrich, CMO of Orion and her team and Keith Gregg, CEO of Chalice Network and his team for their support of our new endeavor!
Our editorial coverage takes a new view toward the fintech revolution as it has evolved and matured, featuring industry news, thought leadership, and the latest industry press.
Digital Wealth News ™ was Created with the Following Key Parameters:
Daily Editorial & Weekly Newsletter pushing stories to Website – https://dwealth.news/ – and social media channels
Weekly Newsletter emailed to proprietary database of RIAs, wealth managers, VCs, hedge funds, fintech professionals and organic sign-ups –plus- select names from Fintrx, Crunchbase and other key databases
Light but authoritative editorial feel – non-technical – but informative. Digestible business read for those interested in, affected by, or involved in the new digital wealth economy;
Coverage of Digital Wealth Topics Including the Following Categories:
Digital Currencies & The New Token Economy
Security Tokens
Trading Technologies
Digital Investing Platforms
WealthTech & Robo-advisors
Fintech At Large
Legal & Legislative Issues & More
Sign up for our free newsletter, reach out to me on Linkedin, Twitter or Facebook and thanks for stopping by!!
---