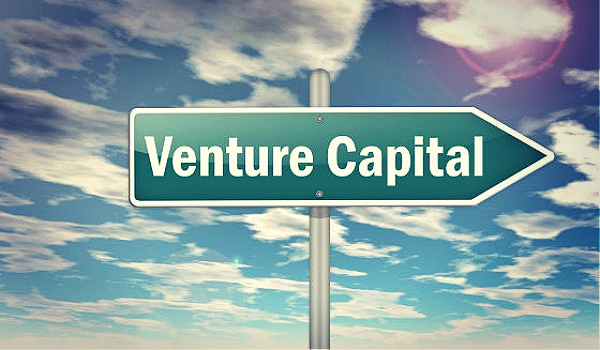 ---
Every week there's something new and different in the VC sector in fintech and digital wealth and this week is no exception.
We fell short of $100M+ deals this past week. We've come to expect MULTIPLE deals of this size weekly, and they don't always flow that way. However, we did see three deals close this past week in excess of $100M – two in the US and one in a new market for us – South Africa. The other deals – both US-based were $70M and $30M respectively.
No major trends in our top deals either – they were all in completely different sectors – "responsible" lending via credit cards (think about that one), proptech, digital bank, payments processing and Brazilian payments – all very different markets and focuses. And sometimes that's how it falls.
Even so, the US continues to lead the path in VC spend in fintech and we find that enormously comforting and a source of national pride. Without further ado, here are our top 5 digital wealth deals in VC of the week.
---
Petal (Lending) | $125M Debt |Credit-card based lending platform | SVB, Trinity Capital



LinkedIn Firm Overview

: "Petal's aim is to bring financial innovation and opportunity to everyone. We use modern technology to help people build credit, avoid debt, and spend responsibly. When you apply for Petal, we use your banking history to instantly create a Cash Score — a measure of your creditworthiness based on income, spending, and savings history. It could help you qualify for a Petal credit card, even if you've never had credit before...."

TymeBank (Banking) | $109M | South-African headquartered digital bank | Apis Partners, JG Summit Holdings

LinkedIn Firm Overview: "We're a digital bank founded on simplicity, transparency and affordability. TymeBank's majority shareholder is African Rainbow Capital, a fully black-owned and controlled investment company, making TymeBank the first majority black-owned retail bank in South Africa...:

States Title (Proptech) | $220MM, Series D | CA-based platform providing instant and cost-effect real estate closings |HSCM Bermuda

LinkedIn Firm Overview: "The States Title family of companies – States Title, North American Title Company and North American Title Insurance Company – is making title and escrow a simpler, seamless process for lenders, agents and homebuyers across the country. We build transformative technology driven by our passion to improve the customer experience….."

Episode Six (Fintech) | $30M |TX-based payments processing firm and banking infrastructure | HSBC, Mastercard, SBI Investment Co. Ltd., Anthos Capital



LinkedIn Firm Overview

: "Episode Six provides a next-generation financial technology platform for creating innovative and differentiated financial and payments products for consumers and businesses, enabling financial institutions, fintechs and other innovative companies to serve their customers better..."
RecargaPay (Payments) | $70M, Series C | Brazilian mobile payments & fintech platform| IDC Ventures, Fuel Venture Capital, ATW, LUN Partners, Experian

LinkedIn Firm Overview: "RecargaPay is the leading mobile payments fintech in Brazil that has reached more than 3,5 millions active users per month, annualized. The company offers several mobile services completely free of charge. With the mission of democratizing mobile payments in the country, it offers payment of bills and "boletos" in general, mobile phone top ups for all operators, transport card recharges in several cities, gift cards for online stores, fast money transfer between users (via QR Code, phone or email), purchase of Zona Azul Digital cards, prepaid card and others. All this with an exclusive strategy of offering cashback and not charging the traditional extra fees, besides not requiring a bank account...."
We'll be back next week with more news on fintech VC funding for March! Stay tuned and stay warm!!
---