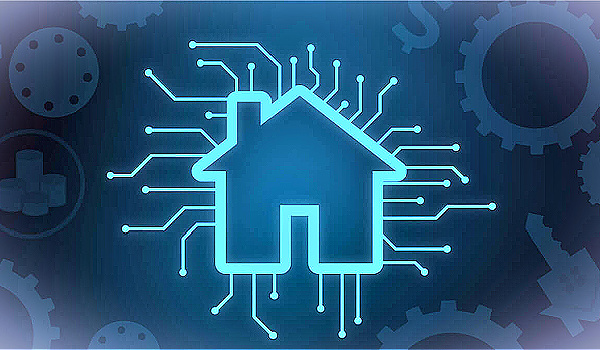 ---
Much of the financial services space has been experiencing breakneck change, driven by the new technologies aimed at transforming the customer experience.
The pace of tech-driven change across much of the mortgage industry, in contrast, has been comparatively glacial, according to experts such as Dan Sachar, Managing Director of New Valley Ventures.
Property tech "is a good number of years behind the maturity of other spaces. Fintech, for example, has already dramatically re-shaped the world of wealth management, with many traditional wealth management businesses forced to adopt new technologies or fail."
"But proptech still is relatively nascent in its lifecycle, with a long way to go," notes Sachar, who runs the proptech investing arm of Vector Group, Ltd. (NYSE: VGR), the parent company of Douglas Elliman, one of the largest residential real estate brokerages in the country.
Some of the mortgage industry firms that have been slowest to change, in Sachar's opinion, are mortgage servicers. These are the companies that handle all day-to-day administrative matters related to a mortgage, from sending monthly statements to collecting payments and late fees, in exchange for monthly fees on each loan they support.
With many mortgage originators selling servicing rights for loans to third-party servicers, the servicer segment over the years has become overwhelmingly focused on volume and speedy business processing, versus adopting new tech-enabled tools and strategies to elevate the experience servicers offer to homeowners.
"In this day and age, sticking to the basic set of functions as a mortgage servicing company means losing out on potential growth opportunities," said Sachar. "Think about the amount of data and insights a servicer has on its user base. Why not refine that model and then use the relationship to deliver other needed services?"
Changing Times
One company that is ahead of the pack in aligning around that same perspective is Homepoint (NASDAQ: HMPT), the third-largest wholesale mortgage lender in the United States.
Working through a network of over 5,000 independent mortgage brokers – versus maintaining W-2 employees working in captive retail brick-and-mortar branches – Homepoint is sometimes referred to among wealth management professionals as "an LPL or Cetera, but for residential mortgage services instead of financial advice."
But what makes Homepoint truly unique? It retains the vast majority of loans that it originates on its own mortgage servicing platform, encompassing over 359,000 borrowers as of year-end 2020.
Perry Hilzendeger, Homepoint's President of Servicing, who stresses that homeowners on the company's servicing platform are always referred to as customers, believes combining originations and servicing represents a natural step forward.
"Customers benefit from the consistency and stability of Homepoint Servicing and it keeps them connected long-term to their mortgage broker should they want to refinance or purchase a new home."
In Hilzendeger's view, the difference between success and failure for mortgage businesses seeking to grow with a robust servicing platform will be driven by a mortgage servicer's ability to "provide a customer experience that is different from any other" and having the right technology-enabled tools are crucial.
HOP To It?
For Homepoint, the tech-enabled future of mortgage servicing is embodied in the company's proprietary Home Ownership Platform, or HOP.
A customer portal that is accessible by an app as well as the web, HOP was developed with the goal of offering Homepoint borrowers a curated experience with frequent touchpoints to assist them with refinancings, new home purchases or value-add solutions and tips.
According to Hilzendeger, HOP has been instrumental to Homepoint's broader mission of creating affordable and sustainable homeownership.
"The platform serves as an all-inclusive tool for accessing items such as escrow and other important documents, and other actions like making payments and discovering new products and services. It is a key tool for utilizing data and analytics to enhance the home buying and homeownership experience for our customers, understand our customers' future financing needs, and extend the life of the relationship."
Homepoint notes that over 75% of its borrowers leverage the Home Ownership Platform as their primary mode of engagement with the company, adding that the HOP proved especially effective throughout the pandemic.
"We have utilized the HOP to support our customers by providing on-demand access to updates on forbearance policies and details on the various options available to help navigate through a period of significant uncertainty."
Can Mortgage Servicers Delight Homeowners?
In Dan Sachar's view, mortgage servicers who embrace technology to drive a differentiated experience for homeowners will succeed in transforming borrowers into true customers.
"For most mortgage borrowers, their home is their most valuable asset. It's an indispensable part of their financial well-being."
"Mortgage servicers that adopt proptech solutions that help homeowners stay financially well overall, find ways for them to improve the value of their home and deliver services and insights that make their lives easier will have a massive advantage."
For Sachar, it comes down to aligning proptech with a growth strategy that drives more business to the loan originator, creates more reoccurring revenue for the servicer, and delights the homeowner.
"How many mortgage servicers are delighting homeowners right now? It would be a game-changer and the basis for a great long-term relationship. And the deeper the relationship, the more insights a servicer can derive from the data and the more value-add services they can keep providing."
Sachar has spearheaded recent equity investments in several proptech start-ups, including Humming Homes, a full-service home management company for the homeowner, built entirely with new technology, versus utilizing legacy operating platforms of any kind.
The service includes preventative maintenance checks to identify problems before they worsen, while providing coordination across various service providers when issues arise. The homeowner communicates with the service via its app in a centralized, mobile-friendly user experience.
"This is what the future of servicing could look like: Delivering value-add solutions that enable homeowners to use their personal devices to interact with providers who can help them save money by preventing bigger issues, while more seamlessly protect the value of their homes – The assets backing the mortgages," said Sachar.
A Digitized Homeownership Experience
Multiple fintech experts agree that the mortgage industry is open for disruption by players who integrate servicing with tech-enabled solutions to create a digitized homeownership experience.
These solutions would ideally encompass everything from identifying opportunities for refinancing when rates drop, to recommending home upgrades that can increase its value, to identifying and looping in partners who can perform regular maintenance and upkeep.
Looking towards the future, Homepoint sees multiple opportunities to continuously expand HOP's features in terms of data, analytics, reporting and seamless tie-ins to third-party solutions providers, including insurance policies and home equity loans.
Hilzendeger, who served across multiple leadership roles at Wells Fargo Home Lending, emphasizes his team's focus on "technology, automation, data and analytics that enhance the customer experience."
Noting Homepoint's commitment to creating and delivering a concierge level service for homeowners through its mortgage servicing platform, Hilzender said, "For those homeowners looking for a company to develop a long-term relationship to help them manage their home with value-add programming and servicing, Homepoint will be there for them."
If Homepoint's story is indicative of proptech's future, this is a space that could see greater growth and investment in the months and years to come than ever previously witnessed.
---