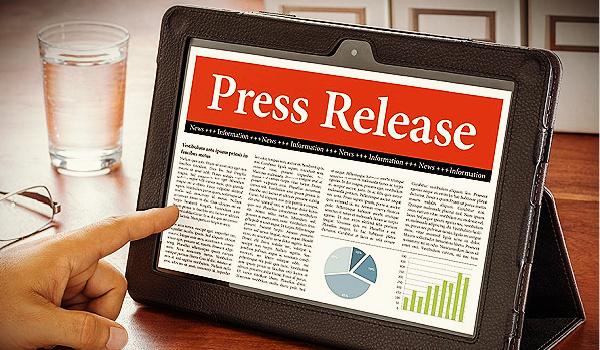 ---
OMAHA, Neb.–(BUSINESS WIRE)–Orion Advisor Solutions announces the completion of its acquisition of HiddenLevers, lays out an ambitious 12-month roadmap charting the integration of HiddenLevers' enhancements to Orion's wealthtech platform. The addition of best-of-breed workflows for risk analysis, investment process, and executive oversight cements Orion's status as the premier provider of the tech-enabled fiduciary framework. The new functionality furthers Orion's mission to empower financial advisors to Prospect, Plan, Invest, and Achieve within a single, connected experience.
The acquisition, first announced in March, brings HiddenLevers' portfolio stress-testing, industry-leading investment proposals, and model construction workflows to Orion's core technology platform. Financial advisors can now use HiddenLevers' applications to win new business with a differentiated approach to macro uncertainties and the ability to generate proposals tailored to client-specific needs.
"By bringing HiddenLevers into Orion's offering, we have made a huge leap forward in our power to help advisors tell stories that truly clarify risk, help manifest good investor behavior, and improve the client experience," said Eric Clarke, Founder and CEO of Orion. "The next frontier of our industry is to close the behavior gap between investment returns and investor performance. HiddenLevers' stress testing capabilities cut to the heart of investors' concerns, present macro risks and opportunities to clients in innovative ways, and deliver engaging visuals for clients to easily understand."
Integration Timeline
Led by Founders Raj Udeshi and Praveen Ghanta, the HiddenLevers' team is wasting no time enhancing the Orion advisor-client journey.
Q2 2021: Integration of HiddenLevers' portfolio analysis modules into Orion's proposal and account opening workflows.
Q3 2021: Integration of HiddenLevers' Model Blender and automated portfolio insights into Communities, Orion's open-source model marketplace, including on-the-fly analytics for recommendation construction.
Q4 2021: Integration of HiddenLevers' risk and return analytics into Eclipse, Orion's premier trading and rebalancing solution.
Q2 2022: Integration of HiddenLevers' drift monitoring and business intelligence screens and alerts into Trends, Orion's compliance and BI framework, aimed at the emerging needs of RIAs in high-growth mode.
"The Orion team was quick to the beat on shaping an integration plan and action steps to make this deal happen," said Praveen Ghanta, Founder of HiddenLevers. "We are used to moving fast and it's excellent to have that reflected in Orion. Advisors are expecting big things from this pairing, and we will not disappoint."
Preferred Pricing
With the acquisition complete, Orion and HiddenLevers clients will receive beneficial pricing. Orion will automatically upgrade current Basic and Pro users to an exclusive Orion preferred Elite subscription, combining the institutional risk analytics with a more client-friendly user experience than other institutional risk platforms. The Orion preferred subscription features live stress testing with HiddenLevers' scenarios, recommendation construction, proposal generation, and a custom alternatives builder. Monthly pricing on Elite is now $200 for 1-5 users, $175 for 6-10 users, and $150 for 10+ users. Current HiddenLevers clients who switch to Orion's platform will receive six months free and discounted pricing.
Orion will host a webinar on Thursday, April 15, 2021, at 11 AM ET, with a demo of HiddenLevers' Advisor Platform and a Q&A session with Eric Clarke and Raj Udeshi. Click here to register for the webinar. To learn more about the acquisition or to schedule a demo, visit orion.com/hiddenlevers.
About Orion Advisor Solutions
Orion Advisor Solutions is the premier provider of the tech-enabled fiduciary process that transforms the advisor-client relationship by enabling financial advisors to Prospect, Plan, Invest, and Achieve within a single, connected, technology-driven experience. Combined, our brand entities, Orion Advisor Tech, Orion Portfolio Solutions, Brinker Capital Investments, and CLS Investments, create a complete yet modular offering that empowers firms to seamlessly attract new clients; connect goals more meaningfully to investment strategies and outcomes; and ultimately track progress toward each investor's unique definition of financial success. As of December 31, 2020, Orion supports more than 2,100 advisory firms with approximately $1.4 trillion in assets under administration and an additional $48 billion of combined platform assets (Orion Portfolio Solutions and Brinker Capital Investments) on the open architecture TAMP, making Orion the platform of choice for all growth-focused advisory firms looking to strengthen their client relationships, gain a competitive edge in a crowded marketplace, and build strong, profitable businesses. Learn more at www.orion.com.
About HiddenLevers
HiddenLevers is a fintech platform engaged in digital transformation for all participants in the wealth + asset management supply chain. Multiple product lines join together to deliver solutions for investment process, business intelligence, risk analysis, executive oversight, economic research, and unparalleled client experience. Celebrating 11 years and nearly $600 billion in platform assets, HiddenLevers is headquartered in Atlanta, with 100% of its team based in the USA.
---