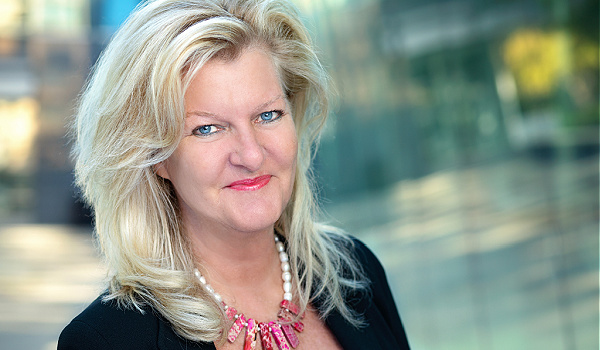 ---
Greetings from Digital Wealth News™ !
Friends, a GINORMOUS week in the digital wealth sector as we wait for the Coinbase public offering to roll out on Wednesday. Many thought this day would never come and I recall being chided by the management team who bought our predecessor firm, FintekNews, over writing too much about Bitcoin. Ahhh, but times change, don't they? Bitcoin has hit $63K on Tuesday and is increasingly being adopted by institutional investors as a core part of their holdings. Which leads me to our other big news this week – we have Mark Yusko of Morgan Creek Capital in a two-part series on our DWealth Muse podcast. Check out the topics host Dara Albright will cover with Yusko along with the link to the podcast below. And don't forget to view our full roster of new original content this week on Digital Wealth News!
In this week's Wealthtech Insider column, we reconnect with Dr. Daniel Crosby, Chief Behavioral Officer at Orion Advisor Solutions, who discusses three ways to attack the behavior gap with wealthtech;
In our new weekly Fintech Corner series from Practifi, we interview firm CCO Adrian Johnstone to discuss why RIA client experience can hinge on covering all the compliance bases'
Bill Taylor of Entoro Wealth updates us on the markets this past week and movement in gold (which he is SO over), S&P 500, BTC & ETH in The Taylor Report (4/13/21).
We finish out the week with more great original content from the DWN editorial team and contributors, including the following posts:
Podcast Episode 8: Hashtag Bitcoin NOT a Fad Part 1
In this special two-part episode, host Dara Albright and guest, Mark Yusko, founder and chief investment officer of Morgan Creek Capital Management, discuss ways for investors to #GetoffZero because #RiskHappensFast. Specific topics covered include:
Why most Pension funds consistently underperform and how they can achieve their assumed rates of return of 7+%;
Why investment rules for 401(k)s are unsuitable for most retirement savers;
The story behind the first pension fund that made the leap into blockchain investing;
The best way for both institutional and retail investors to capitalize on blockchain innovation;
Why equities have not performed as well as we think;
Money illusion – the challenge of our day;
How owning blockchain protocols today would have been like a chance to own a piece of the Internet in the 1990s.
Oh Robinhood. Not Again!
With Robinhood set to go public at an ever-increasing valuation based on we don't know what, we delve into their past business practices
Kingswood U.S. Passes $2B AUM Mark; Discusses The Next Big Thing in Fintech
Kingswood U.S. is a network of wealth management firms that includes two SEC-registered RIAs and two FINRA-licensed broker-dealers
Coinbase Democratizing Financial Markets
A mere two years after shuttering its Chicago office and laying off dozens, the crypto exchange is set to go public in a way that could change everything
Top 5 VC Deals of the Week in Digital Wealth (4/14/21)
A very diverse set of funding rounds this week, including an automated account receivables platform, yet another challenger bank and more
Fintech Luminaries – Meet Mike Kerins of RobustWealth
This week we'd like you to meet Mike Kerins, CEO of RobustWealth, a digital wealth management platform designed to support independent advisors and enterprises
And don't forget to check out our homepage for other great content, read up and GET YOUR SMART ON about the future of digital wealth!!
Check out our homepage for other great content, read up and GET YOUR SMART ON about the future of digital wealth!!
Wishing you and yours a great week!!!

ABOUT DIGITAL WEALTH NEWS:
Our content creation and amplification platform includes insightful industry news & market commentary, meaningful partner content and executive profiles you won't find elsewhere.
Special thanks to our Chief Technology Officer Michael Fabing and my partner (and husband) Bill Taylor on their efforts to roll out this new enterprise. Also, a huge thank you to Kelly Waltrich, previous CMO of Orion and her team and Keith Gregg, CEO of Chalice Network and his team for their support during the launch of our media platform.
Our editorial coverage takes a new view toward the fintech revolution as it has evolved and matured, featuring industry news, thought leadership, and the latest industry press.
Digital Wealth News ™ was Created with the Following Key Parameters:
Daily Editorial & Weekly Newsletter pushing stories to Website – https://dwealth.news/ – and social media channels
Weekly Newsletter emailed to proprietary database of RIAs, wealth managers, VCs, hedge funds, fintech professionals and organic sign-ups –plus- select names from Fintrx, Crunchbase and other key databases
Light but authoritative editorial feel – non-technical – but informative. Digestible business read for those interested in, affected by, or involved in the new digital wealth economy;
Coverage of Digital Wealth Topics Including the Following Categories:
Digital Currencies & The New Token Economy
Security Tokens
Trading Technologies
Digital Investing Platforms
WealthTech & Robo-advisors
Fintech At Large
Legal & Legislative Issues & More
Sign up for our free newsletter, reach out to me on Linkedin, Twitter or Facebook and thanks for stopping by!!
---