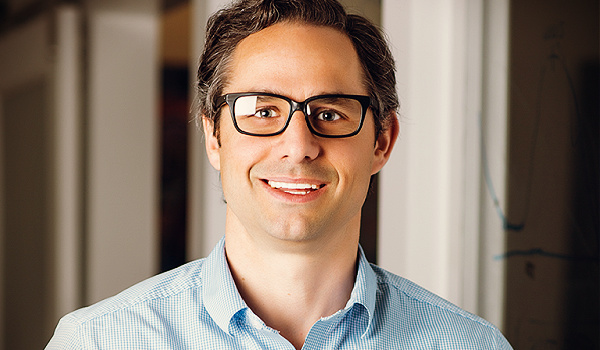 ---
Digital Wealth News is pleased to bring you our "Fintech Luminaries" series – featuring thought leaders within the digital wealth and blockchain ecosystems.  For the next feature in this series, we'd like you to meet Mike Kerins, CEO of RobustWealth, a digital wealth management platform designed to support independent advisors and enterprises by minimizing tedious, back-office tasks, so professionals can spend more time growing their business and strengthening existing client relationships.
NAME: Mike Kerins, CFA, FRM
TITLE: Founder and CEO
COMPANY: RobustWealth
---
What does your firm do/offer within the fintech sector?
RobustWealth is a digital wealth management platform designed to enable financial advisors and enterprises, like banks and credit unions, to provide digital services, including a private label customer experience, operational efficiencies and streamlined back-office tasks. Our three integrated platforms (client, advisor and enterprise) optimize responsibilities such as client onboarding and investment management, giving advisors and enterprises the ability to spend less time on administrative tasks, and more time building deeper relationships with clients.
What area/s of fintech do you believe will grow the most in the coming 5 years?
Interest in direct indexing and environmental, social and governance (ESG) investing has been building for the past 50 years or so and will only continue to grow over the next five years. In fact, some firms, including RobustWealth, are combining the two to allow for the mass customization of portfolios based on clients' ESG preferences. Think of this as the next exchange-traded fund (ETF): First, you could only access fractional shares through a mutual fund, then an ETF. The next iteration is direct indexing, which allows you to hold the actual security, so you can try to replicate the performance of an index by investing smaller amounts of money customized to clients' personal values.
What has been the biggest success in your firm to date?
Despite the hardships brought about over the past year, RobustWealth saw amazing growth. Our firm launched an enhanced advisor platform designed to expedite processes with automated rebalancing, easy onboarding and customizable investment strategies. Following that, we optimized the client experience with an updated portal focused on helping users reach their investment goals. The pandemic-fueled digital revolution helped drive sales last year with a 250% uptick in demo requests for our digital advice platforms as firms raced to digitize their offerings. Overall, surviving and thriving through an unprecedented global event has been the biggest success of RobustWealth to date.
---
Mike Kerins, CFA, FRM, Founder and CEO of RobustWealth, has 14 years of experience in the wealth management space, including time at a large asset management firm where he managed an investment team overseeing a global portfolio of assets equaling $40 billion. That experience prompted Mike to create a technology solution that would automate operations and thus empower advisors to better help clients achieve their financial goals.