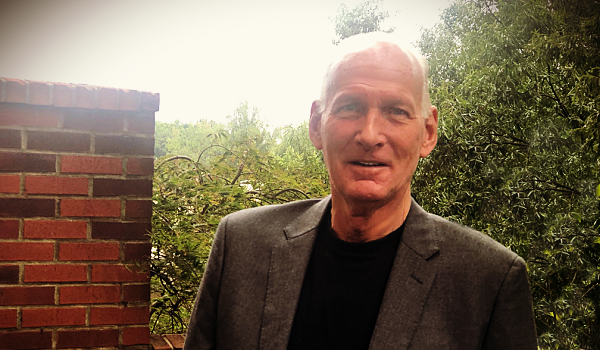 Simple Thoughts in Complex Markets
By Bill Taylor, Contributor/CIO-Entoro Wealth
---
The opinions expressed below are my own & do not necessarily represent those of Entoro Wealth or any of its affiliates
---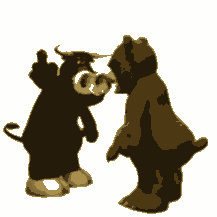 Bullish for week of 4/27
NONE

Neutral for week of 4/27
Gold | Bitcoin | ETH

Bearish for week of 4/27
S&P 500
4/27/21 Closing Prices:
Bitcoin: $54,829.68 (+$1,152.56)
Ether: $2,594.77 (+$103.24)
Gold: $1,769 (-$4.00)
S&P 500: 4,186.72 (-0.90)
Trading Summary Notes for Tuesday, 4/27/21:
What's new? Confusion…..that's what's new. Waiting for the Fed's FOMC meeting tomorrow (Wednesday) for clarity?………..Forget about it……there will be nothing to move markets (I know you all want there to be, but no)……BITCOIN dipped, recovered some of the dip and has settled down…...ETH didn't dip as much and has actually moved up almost 20% since last week………..GOLD? Well GOLD is just…..GOLD…..went nowhere since last week………nothing new to see here……….S&P 500 continues to go up……..so nothing new here…..it defies logic or anything I have seen………I am obviously not the "go to guy" for S&P 500 thoughts………..like I said….Confusion.
FAMOUS QUOTES:
"WHEN IN DOUBT, SIT OUT"
"SELL IN MAY AND GO AWAY"
WE MAY BE IN FOR A FEW MONTHS OF DULLNESS AND WHEN MARKETS DON"T MOVE EITHER WAY, ALL YOU HAVE IS RISK. NEUTRAL WITH SMALLER POSITIONS MAKE SENSE.
FYI……..CME INTRODUCES BITCOIN MINI FUTURES ON MAY 3RD………THAT'S GOING TO BE BIG.
What to do now?
Be cautious. The SEC has a new Chairman (Gary Gensler) so expect new regulatory oversight……..Should be good, and welcome, but the uncertainty is overhanging……….a BITCOIN ETF?.…odds are good but what will be the "rules?"……Sit tight with BITCOIN, may see greatly reduced volatility for a while………ETH is strong…..hold, but very cautious buys might work……GOLD has interest rate troubles for a while…..inflation is going to jump (good for GOLD) but interest rates will jump too (bad for GOLD) so just stay neutral on the yellow metal………..S&P 500 defies all logic……I'll let you know when I cover shorts….that will be the top….I guess not yet.
Trading Thoughts:
BITCOIN may "dip" to $45K….or re-test $65K;
Or, trade between $50k-$60K for a period of time……then;
BITCOIN is heading to $75,000……………then $95,000;
ETH near term target $2,800-$2,900;
Longer term ETH price target $4,500;
GOLD is being ignored (except for the gold bugs)…….when no one cares it's normally time to just watch and observe;
GOLD is starting to look "interesting" but not yet;
Expect S&P 500 and equity markets to retreat. When markets go down there will be no time to get short. Be ready;
2021 S&P 500 "dips" to 2,900-3,000; NO CHANGE!
Equities have a whole lot of good news priced in;
Current trading positions:
LONG BITCOIN
LONG ETH
SHORT S&P 500
NEUTRAL ON GOLD
---
We compare the price of Bitcoin, Ethereum, Gold & the S&P 500. We use the CME Bitcoin Indexes (BRR & BRTI) and the CME Ethereum Indexes (ETH_RR_USD) & (ETH_RTI_USD) for reference as well as the London Bullion Market afternoon price settlement on the digital assets & gold.
---
Bill Taylor is Managing Director/CIO at Entoro Wealth & is widely published in financial industry media throughout the world