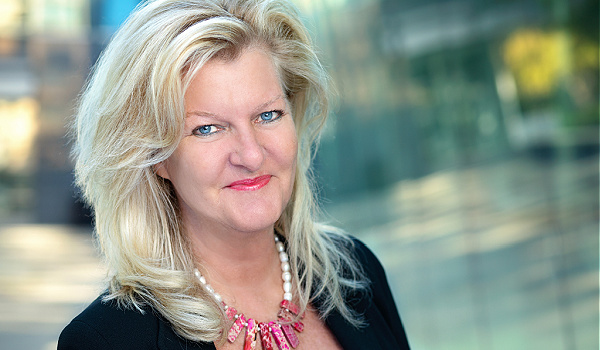 ---
Greetings from Digital Wealth News™ !
Friends, we have some GREAT content for you to read today! My personal favorite involves the tall tale of a New Jersey deli (and yes, there is a fintech tie to this piece inasmuch as we're talking about publicly traded company, shockingly). Here's a recap of our latest content posted for our readers this week!
In this week's Wealthtech Insider column, Orion's new CMO Kristin Petrick discusses three steps advisors can take to improve their social media presence;
Lindsey Hanson of Practifi makes the case for why advisors looking for software to add to their technology stack would do well to seek out providers who engender a culture that supports client success in this week's Fintech Corner column.
Bill Taylor of Entoro Wealth updates us on the markets this past week and movement in gold (which he is SO over), S&P 500, BTC & ETH in The Taylor Report (4/27/21).
We finish out the week with more great original content from the DWN editorial team and contributors, including the following posts…
Podcast Episode 9: Modernizing and Democratizing Private Company Transactions – In this episode, host Dara Albright and guest, Carine Schneider, President of AST Private Company Solutions, discuss the technology enabling investors to readily trade private company stock and the economic implications of broadening access to pre-IPO shares. Discussion highlights include:
Using blockchain technology to manage private company cap tables and ensure a vibrant secondary market for private companies;
The rapid appreciation of today's private companies;
The staggering growth of mean IPO market capitalizations and its devastating impact on retirement savings and wealth disparity;
How Facebook fueled the demand for private company stock;
How archaically managed cap tables could complicate SPAC offerings;
Liquidity alternatives for employee stock options;
The creation of a new class of stock designed to be traded in a digital securities environment;
COVID's impact on the private company landscape.
All Digital Assets Go to Heaven? Actually Purgatory, If You're Not Careful
This year, digital assets have dominated the news, but transferring those assets can be a complex affair, fraught with peril
Where's the Next Hot Sector? SPACs, NFTs, CRYPTO? NOPE! Think New Jersey Delis
Honestly, the headline truly says it all – you gotta read this to get the full color but you will be…..amazed at the story behind this piece
Homepoint's Embrace of Technology Shows Rising Importance of PropTech
The nation's third-largest wholesale mortgage lender's tech-driven approach could transform traditional mortgage servicing models
Top 5 VC Deals of the Week in Digital Wealth (4/28/21)
This week we bring you three deals from the US (NYC & SF), one from India and one from Amsterdam, a city we don't often see in this crowd
Fintech Luminaries – Meet Dr. Sindhu Joseph of CogniCor
This week we'd like you to meet Dr. Sindhu Joseph of CogniCor, an artificial intelligence-driven digital assistant platform for wealth management firms
Curated Industry Content
Industry Press
And don't forget to check out our homepage for other great content, read up and GET YOUR SMART ON about the future of digital wealth!!
Check out our homepage for other great content, read up and GET YOUR SMART ON about the future of digital wealth!!
Wishing you and yours a great week!!!

ABOUT DIGITAL WEALTH NEWS:
Our content creation and amplification platform includes insightful industry news & market commentary, meaningful partner content and executive profiles you won't find elsewhere.
Special thanks to our Chief Technology Officer Michael Fabing and my partner (and husband) Bill Taylor on their efforts to roll out this new enterprise. Also, a huge thank you to Kelly Waltrich, previous CMO of Orion and her team and Keith Gregg, CEO of Chalice Network and his team for their support during the launch of our media platform.
Our editorial coverage takes a new view toward the fintech revolution as it has evolved and matured, featuring industry news, thought leadership, and the latest industry press.
Digital Wealth News ™ was Created with the Following Key Parameters:
Daily Editorial & Weekly Newsletter pushing stories to Website – https://dwealth.news/ – and social media channels
Weekly Newsletter emailed to proprietary database of RIAs, wealth managers, VCs, hedge funds, fintech professionals and organic sign-ups –plus- select names from Fintrx, Crunchbase and other key databases
Light but authoritative editorial feel – non-technical – but informative. Digestible business read for those interested in, affected by, or involved in the new digital wealth economy;
Coverage of Digital Wealth Topics Including the Following Categories:
Digital Currencies & The New Token Economy
Security Tokens
Trading Technologies
Digital Investing Platforms
WealthTech & Robo-advisors
Fintech At Large
Legal & Legislative Issues & More
Sign up for our free newsletter, reach out to me on Linkedin, Twitter or Facebook and thanks for stopping by!!
---