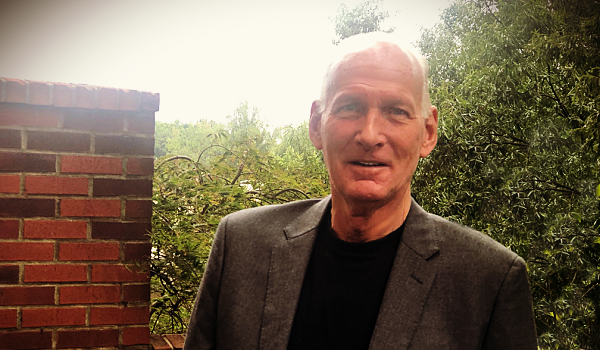 Simple Thoughts in Complex Markets
By Bill Taylor, Contributor/CIO-Entoro Wealth
---
The opinions expressed below are my own & do not necessarily represent those of Entoro Wealth or any of its affiliates
---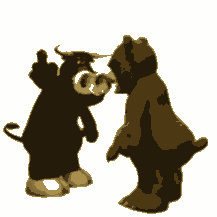 Bullish for week of 4/6
Bitcoin | ETH

Neutral for week of 4/6
Gold

Bearish for week of 4/6
S&P 500
4/6/21 Closing Prices:
Bitcoin: $57,816.33 (-$807.80)
Ether: $2,074.54 (-$28.75)
Gold: $1,734 (+$13.00)
S&P 500: 4,073.94 (-3.97)
Trading Summary Notes for Tuesday, 4/6/21:
What's new? The second quarter is now officially under way……….it has begun with a big yawn. Spring break? Tax planning?………...BITCOIN dancing around in a tight little range just under the all time high……….ETH up nicely and solidly above the $2,000 number…..remember, all those NFTs (Non-Fungible Tokens) basically run on the Ethereum protocol…………GOLD enticed a few more bulls to push the metal up to the low $1,700 area………..and, damn it, more new all time highs for the S&P 500 (can't believe it)……………..if you were on the beach, you should have stayed there……….if you weren't, you should go there.
ETH HAS WIDENED ITS POSITIVE PRICE GAP WITH GOLD. ETH WAY ABOVE GOLD. FIRST IT WAS BITCOIN, NOW ETH. WAKE UP GOLD BUGS, TIMES HAVE CHANGED.
What to do now?
Once again, don't be short BITCOIN…….if you are long, stay long……..if you are waiting for a dip……good luck. Nibble a little, add on dips (if there is one) or add on new high breakout…….BTC VERY strong……………ETH has broken out……OK to add to longs or initiate new longs right here…..looking good………GOLD.……just watch……its going nowhere anytime soon…….S&P 500…..I'm the last guy to ask……stay short, or wait for me to change my mind and get long…..THAT will be the top.
Trading Thoughts:
BITCOIN is heading to MORE new highs…..and beyond. DO NOT BE SHORT;
Any big move may happen after the Coinbase IPO;
BITCOIN short term target $75,000; Next target? $95,000;
ETH picking up strong support (see above);
ETH near term target $2,800-$2,900;
Longer term ETH price target $4,500. May take a little time, but fundamentals have become more positive;
GOLD is no longer your grandparent's GOLD. Fake rallies toward $1,800 should be sold;
GOLD has been replaced by BITCOIN as a safe haven. Sorry GOLD bugs;
But it does make nice jewelry;
Be prepared to hang on to GOLD for a while. Slipping to $1,675-$1,700?

IF YOU MUST OWN GOLD, $1,650 – $1,675 would be a good place to initiate. Otherwise stay neutral

;
Expect S&P 500 and equity markets to retreat. When markets go down there will be no time to get short. Be ready;
2021 S&P 500 "dips" 2,900-3,000; NO CHANGE!
Equities have a whole lot of good news priced in.

Current trading positions: 

LONG BITCOIN
LONG ETH
SHORT S&P 500
NEUTRAL ON GOLD
---
We compare the price of Bitcoin, Ethereum, Gold & the S&P 500. We use the CME Bitcoin Indexes (BRR & BRTI) and the CME Ethereum Indexes (ETH_RR_USD) & (ETH_RTI_USD) for reference as well as the London Bullion Market afternoon price settlement on the digital assets & gold.
---
Bill Taylor is Managing Director/CIO at Entoro Wealth & is widely published in financial industry media throughout the world