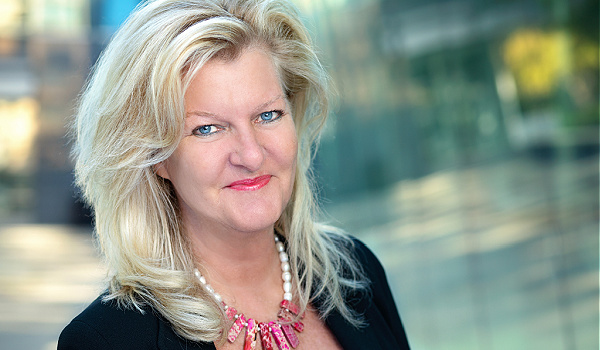 ---
Greetings from Digital Wealth News™ !
Friends, this week we look at the bizarre world of NFT art, explore the latest spate of high profile Bitcoin ETF filings and chat with Alon Goren of Draper Goren Holm Ventures in our DWealth Muse podcast series, plus much more. We're also pleased to welcome our new partner Practifi and their outstanding weekly series "Fintech Corner". Check it out!
In this week's Wealthtech Insider column, we learn "What What Newbie Advisors Need From Their Tech" in a new webinar series featuring Josh Benson, VP of business development at Orion;
In our new weekly Fintech Corner series from Practifi, we interview firm CCO Adrian Johnstone to discuss how technology can bring an enterprise firm together when most are working apart;
Bill Taylor of Entoro Wealth updates us on the markets this past week and movement in gold (which he is SO over), S&P 500, BTC & ETH in The Taylor Report (4/6/21).
We finish out the week with more great original content from the DWN editorial team and contributors, including the following posts:
Podcast Episode Seven: Bridging the Gap Between Conventional & Crypto
In this episode, host Dara Albright and guest, Alon Goren, Founding Partner of Draper Goren Holm, recap DGH's 3rd Annual Security Token Summit, expounding on the 3 key areas of financial transformation exhibited at the conference: regulatory, innovation and democratization. Discussion highlights include:
The regulatory path being paved by the State of Wyoming and what it could mean for DAOs, banks and custodians;
The exodus of innovators – the unfortunate consequence of governing by enforcement;
How regulators will likely view non-fungible tokens (NFTs);
The technologies that will bridge conventional and digital finance and bring instantaneous settlement to conventional asset classes;
Technological innovations poised to transform and democratize secondary markets for private company stock and employee stock option programs
NFT Art – Brilliant, Crazy or Just Bizarre?
You may have noticed a new craze in the blockchain sector focusing on art non-fungible tokens, or NFTs, and it's triggering some highly unusual behavior
Fintech in Q1/21 – Where are We Headed Next?
With 2020 behind us, many are wondering where the digital wealth sector is headed next, and we have some nuggets on that topic to share with you on what to expect moving forward
Will Fidelity, Grayscale & Others Finally Change the SEC's Stance on a Bitcoin ETF?
With crypto friendly SEC chair nominee Gary Gensler in queue to take over the regulatory agency, it may finally be time for a Bitcoin ETF to get approve
Top 5 VC Deals of the Week in Digital Wealth (4/7/21)
Two insurtechs and the largest deal of the week topping out at $300M USD – always something interesting to see on fintech trends in this weekly report
Fintech Luminaries – Meet Paul Resch of Valutico
This week we'd like you to meet Paul Resch of Valutico, which empowers businesses and experts to perform accurate valuations in a fraction of the time it used to take
And don't forget to check out our homepage for other great content, read up and GET YOUR SMART ON about the future of digital wealth!!
Check out our homepage for other great content, read up and GET YOUR SMART ON about the future of digital wealth!!
Wishing you and yours a great week!!!

ABOUT DIGITAL WEALTH NEWS:
Our content creation and amplification platform includes insightful industry news & market commentary, meaningful partner content and executive profiles you won't find elsewhere.
Special thanks to our Chief Technology Officer Michael Fabing and my partner (and husband) Bill Taylor on their efforts to roll out this new enterprise. Also, a huge thank you to Kelly Waltrich, previous CMO of Orion and her team and Keith Gregg, CEO of Chalice Network and his team for their support during the launch of our media platform.
Our editorial coverage takes a new view toward the fintech revolution as it has evolved and matured, featuring industry news, thought leadership, and the latest industry press.
Digital Wealth News ™ was Created with the Following Key Parameters:
Daily Editorial & Weekly Newsletter pushing stories to Website – https://dwealth.news/ – and social media channels
Weekly Newsletter emailed to proprietary database of RIAs, wealth managers, VCs, hedge funds, fintech professionals and organic sign-ups –plus- select names from Fintrx, Crunchbase and other key databases
Light but authoritative editorial feel – non-technical – but informative. Digestible business read for those interested in, affected by, or involved in the new digital wealth economy;
Coverage of Digital Wealth Topics Including the Following Categories:
Digital Currencies & The New Token Economy
Security Tokens
Trading Technologies
Digital Investing Platforms
WealthTech & Robo-advisors
Fintech At Large
Legal & Legislative Issues & More
Sign up for our free newsletter, reach out to me on Linkedin, Twitter or Facebook and thanks for stopping by!!
---