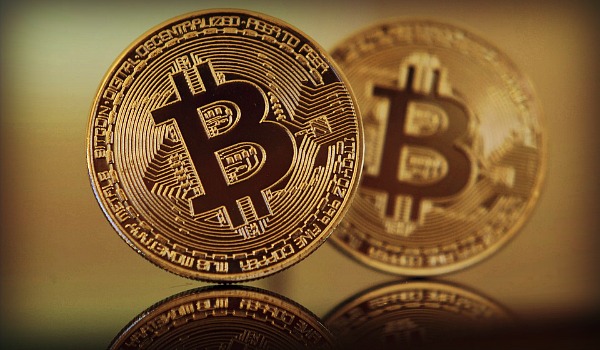 ---
There has been a flurry of activity lately over at the SEC with some really big names suddenly (coincidentally?) filing applications for a Bitcoin ETF. Why now? Well just like when you see a large crowd gather and begin looking at "something", you have to take notice and find out what's going on. So is there something going on, or just a bunch of big time lawyers out to enjoy the Spring weather?
Within the last few months Fidelity Investments, Grayscale Investments LLC, WisdomTree, CBOE/VanEck, NYDIG Asset Management, Valkyrie Digital Assets and SkyBridge Capital have all filed with the SEC to launch the "Holy Grail." A Bitcoin ETF. Over the years many have tried but not one applicant has been able to slay the SEC dragon and actually get that coveted ETF. But this is one h*** of a lineup.
Grayscale wants to convert its $39 billion Grayscale Bitcoin Trust (ticker GBTC) to an ETF and is "100% committed to doing so." At $39 billion, GBTC would rank among the 30 largest U.S. ETFs if they got the green light on this endeavor.
Fidelity Investments, with 35 million customers, $21 billion in revenues and $3.8 trillion in discretionary managed assets, is one of the biggest investment management companies in the world. Fidelity filed under their Wise Origin Bitcoin Trust to become an ETF that would track the performance of Bitcoin as measured by the Fidelity Bitcoin Index.
Joining these two superstars are:
SkyBridge Capital, formed by Anthony Scaramucci (former White House Communications Director for 10 days) filed under "The First Trust SkyBridge Bitcoin ETF Trust."

NYDIG Asset Management. Their filing lists Morgan Stanley as the initial authorized participant in the ETF, making it the financial giant's latest potential entry into cryptocurrency.
So again, why all of a sudden? Well first, the Presidential election is far in the rear view mirror meaning new (and hopefully friendly) leadership at the SEC. The new president has nominated Gary Gensler, a very respected crypto expert, to be Chairman and he is awaiting Senate confirmation. Acting Chairwomen Allison Harren Lee fills in for now which means nothing moves forward until Mr. Gensler is actually confirmed. But change will be coming soon, and it seems to be anticipated that the change will be friendly to a Bitcoin ETF.
Also, Canada, and just the other day Brazil, have approved Bitcoin ETFs so the SEC may be feeling a bit of pressure to finally take a "lead" and quit falling further behind in adapting crypto regulation. Additionally, over the past few years, exchanges, custodians, regulatory oversight, etc. have matured and are now extremely capable of handling transactions.
So, is this the year the SEC finally approves a Bitcoin ETF? Yes….no….or maybe. The SEC's record of shooting applications down is perfect. Their foresight and decision making is…..not perfect.
Big powerful names vs Big powerful government.
Godzilla vs Kong (just like the blockbuster movie). Place your bets.
---