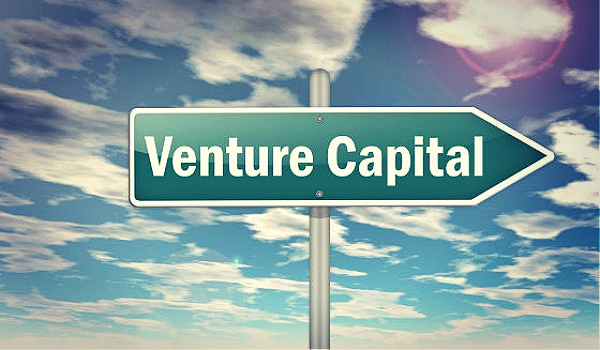 ---
We're back with another round of top 5 VC deals for the week in the digital wealth sector.
As with last week, we have seen a slight slowdown in the mega-deals for the prior week in digital wealth deals. Again, we suspect this is due to the Passover and Easter holidays coupled with the seemingly endless rolling rounds of Spring breaks the country (and world) over. However, our top deal still came in at $300M USD – nothing to sneeze at. Insurtech, blockchain and payments led the VC sector this past week.
Of the five top deals, we found Capitolis to be the most interesting firm of the bunch this past week. Their website claims the firm offers "advanced workflow technology and proprietary algorithms to analyze and execute portfolio optimization with counterparties", enabling institutions to eliminate, move and create new market positions that will optimize a firm's balance sheet.
Check out this week's top 5 fintech VC deals for the week below…
---
HighRadius (Payments) | $300 million, Series C | Houston-based AI-Driven Automated Receivables & Treasury | Lead Investor: D1 Capital Partners



LinkedIn Firm Overview

: "HighRadius is a Fintech enterprise Software-as-a-Service (SaaS) company which leverages Artificial Intelligence-based Autonomous Systems to help companies automate Accounts Receivable and Treasury processes…"

Pie Insurance (Insurtech) | $118M, Series C | Washington DC-based small business insurer | Lead Investor: Acrew Capital

LinkedIn Firm Overview: "Pie is transforming small business insurance—starting with workers' compensation. Our team of seasoned technology and insurance experts is on a mission to make insurance less expensive, simpler, and more transparent for small business owners. In other words, we're making it as easy as pie..."

Capitolis (Capital Markets) | $107 million, Series D | NYC-based financial resource optimization platform | Lead Investor: Andreessen Horowitz

LinkedIn Firm Overview: "Capitolis is the leading SaaS platform that drives financial resource optimization for capital markets. Founded in 2017, Capitolis' vision is to transform capital markets by helping financial institutions optimize their capital and balance sheet exposures for the benefit of all participants...."
Lukka (Crypto/Blockchain) | $53M, Series D | NYC-based post trade blockchain data platform | Lead Investor: S&P Global

LinkedIn Firm Overview: "Lukka is a team of top-performing data experts that are transforming post-trade blockchain data into easy-to-use information for business operations. Lukka is the first back-office crypto-focused technology company to receive AICPA SOC 1 Type 2 and SOC 2 Type 2 certifications. Lukka has built software for managing crypto assets that is built on infrastructure made for the complexities of an ecosystem consisting of thousands of blockchains….."
Ease (Insurtech) | $41 million, Series C | SF-based digital SMB benefits management provider | Lead Investor: Spectrum Equity

LinkedIn Firm Overview: "Ease (formerly EaseCentral) helps insurance brokers offer their SMB clients better service through simple technology. Ease makes it simple to set up and manage benefits, onboard hires, stay compliant, and offer employees one destination for all their human resources information. 70,000+ businesses trust Ease for online enrollment and HR…."
We'll be back next week with more news on fintech VC funding.
---