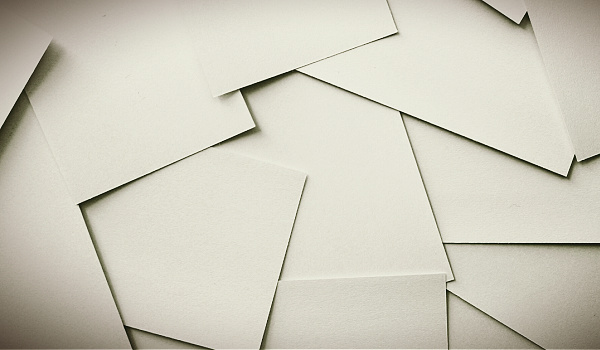 ---
By Adrian Johnstone, Practifi
It's no secret that advisors and broker-dealers operate in one of the most heavily regulated industries. While there's no doubt that the system of checks and balances is in place to benefit both advisors and their clients alike, strict regulations can decrease productivity. However, this doesn't have to be the case.
Off-the-shelf customer relationship management (CRM) solutions were not built with specific advisor compliance issues in mind. As a result, many of these systems leave stakeholders less prepared for surprise audits than they would like to be.
If you're using a generic CRM, ask yourself these questions to better understand if your organization is ready for your next audit:
Is your approach to compliance reactive or proactive?
Traditionally, advisory businesses have had to rely on a reactive approach to compliance, as audits can come as a surprise. However, by the time a compliance issue reaches this stage, it's difficult to backtrack processes and identify specific client interactions.
Here are some examples of reactive inefficiencies:
Recording client information too late: Waiting until after a client interaction has taken place to record key information is risky. Human memory is fallible, and record inconsistencies can send red flags to audit authorities.
Relying on manual notes: Manual note taking opens the firm up to the risk of error. In addition, frequent regulatory changes mean that manual note taking is an ineffective use of resources.
These issues shouldn't happen in today's digitally driven industry. Proactive businesses are built with compliance in mind—it informs every policy and procedure. Compliance should be baked into the firm's technology, not added as an afterthought. For example, automated time-stamping and review scheduling can ensure advisors can effortlessly stay on top of their many compliance requirements. 
Does your technology offer a complete picture of all clients?
Maintaining robust client records is essential to compliance, and it's also key to providing excellent financial advice. For instance, the discovery and fact-finding processes provide advisors with the key information they need to understand each client's goals and aversion to risk. In addition, this information can prove vital during an audit.
Traditional manual recording makes it difficult to keep track of all important client data. Even if the data has been captured, it may be difficult to find it in a timely manner.
Advisors with a seamless client-data-capture solution gain several key advantages:
Instant access to the right data: A technology platform that automatically captures each client interaction can make it easy to maintain compliant records across the entire client base.
Accurate ownership of data: When everyone knows and understands who is responsible for maintaining client records, fewer tasks will fall through the cracks.
Robust client records: Manual data entry and maintenance is time consuming and resource intensive. Automated information capture not only supports compliance but also the firm's ability to provide accurate advice.
In essence, if your current technology doesn't offer the ability to drill down into every client interaction and relationship, you could be missing out on valuable data.
Does your CRM support advisor authorization management?
With so many areas of advice—and accreditations to match—it's critical to track advisor authorizations to ensure that advisors only provide advice in areas in which they are licensed. At multidisciplinary firms offering a range of services, it's essential to know who can provide the right advice.
If anyone in your organization oversteps their authorization, the fallout could grow faster than your ability to manage it. Reversing any actions taken based on that advice may not be possible. Even one instance of unauthorized advice could place significant risk on your business.
Advisory firms need technology that makes it easy to maintain a register of authorizations. Finding and tracking which advisors can provide certain advice is key to compliance as well as a seamless client experience. By proactively managing authorizations, firms can prevent mistakes and ensure that all clients can trust the advice given to them.
Are you able to accurately capture all client interactions?
Recent advancements in technology have given audit authorities the ability to conduct their work with increased granularity. As these audits become more comprehensive, advisory stakeholders are expected to provide a higher level of detail into their work. Unfortunately, manual processes can't meet these demands.
Compliant technology makes it easy to capture every client interaction with timestamps and change logs. These abilities give advisory firms the power to record milestones and implement better business processes. This is key to providing compliant advice.
Although necessary, this level of recordkeeping can limit advisor productivity. Your technology should make it effortless to capture each client interaction. Not only does this give advisors peace of mind, but it also helps them to focus on providing good advice. Plus, automated timestamping leaves a trail for auditors to follow, greatly increasing your transparency. That goes a long way toward making the review process as easy and painless as possible.
Are you still manually manipulating client data?
If your team members are still manually manipulating data to create reports, it's time for a change. Extracting data into spreadsheets for analysis is time consuming and increases the chances of errors. The more times your advisors manually move data between systems, the more likely errors are to crop up.
Look for compliant software that supports detailed business reporting. By staying inside a single platform, you can place greater trust in the accuracy of your client data. Plus, you can slice and segment it any way you wish for specific reports.
In addition, the ability to view client relationships ensures that advice given to one client does not adversely affect another client. You'll also be better able to spot new opportunities, making it easier to grow your business.
Are your compliance efforts limiting your ability to scale?
If your compliance efforts are limited by outdated technology, you'll have less time and resources to focus on growth. For example, if you need to spend hours digging through client records to find a single piece of information, that's time you'll never get back.
Compliant software ensures your firm is ready for an audit at any time. While you take the necessary steps to complete the audit, your team members can continue serving your clients and supporting your growth objectives. Regulations safeguard clients from mistakes, but they can also make life more difficult for advisors. Meeting the many compliance demands across all of the roles within your organization doesn't have to be a time-consuming task.
When you have a technology partner that understands your compliance needs, you can rest easier.
---