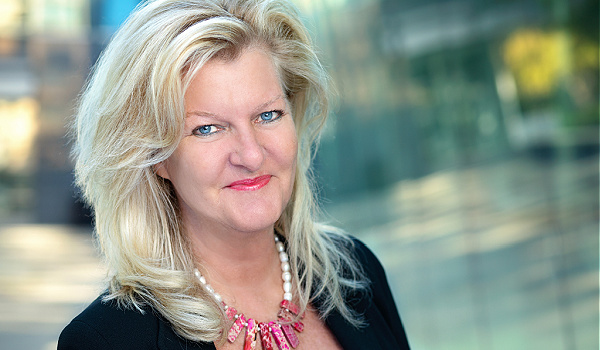 ---
Greetings from Digital Wealth News™ !
Friends, today we have a highly entertaining post comparing the current players in bitcoin to the WWF(!), we delve into more sector VC deals with one topping out this week at $900M and queue up a new podcast for you covering the SPAC sector. Read up!
Cindy Taylor, Publisher
---
In this week's Wealthtech Insider column, Dr. Daniel Crosby of Orion provides our readers with three real-world applications of advisor-client personality tests
Lindsey Hanson, Practifi's head of client success, discusses how the firm used a client advisory board to provide insight for development of a new compliance application, which offers a dedicated dashboard for a firm's compliance personnel, in this week's Fintech Corner series
Bill Taylor of Entoro Wealth updates us on the markets this past week and movement in gold, S&P 500, BTC & ETH (his current favorite) in The Taylor Report (5/25/21).
We finish out the week with more great original content from the DWN editorial team and contributors, including the following posts…
---
Podcast 13 – The Spectacular Rise & Macroeconomic Significance of SPACs
In this episode, host Dara Albright and guest, Doug Ellenoff, Member of Ellenoff Grossman & Schole LLP, discuss the spectacular rise of SPACs (Special Purpose Acquisition Companies) and how this 25 year-old financing mechanism is on the cusp of solving some of the macroeconomic problems caused by the dearth of public companies. Discussion highlights include:
How SPACs have evolved and why it has taken over two decades for the SPAC to become a mainstream financing instrument;
How SPACs are responding to concerns over companies staying private for far too long;
How new regulatory efforts to rein in on SPAC enthusiasm could end up frustrating capital formation;
The symbiotic relationship between fintech and SPACs;
How crowdfunding is becoming today's venture capital round as SPACs become the modern IPO;
Sneak peek into what to expect at Dealflow's upcoming annual SPAC Conference, the industry's leading SPAC event since 2008.
Professional Wrestling is So Over. Welcome to Bitcoin Smackdown
A laugh out loud and spot on analysis of the key players driving the bitcoin market right now, with analogies straight out of the 1980's WWF – ABSOLUTELY a must read this week
The Week in Digital Wealth (5/26/21)
This week we have news from Goldman Sachs' growth investment arm, China's Tik Tok snub to Alibaba, digital currency firm CIrcle's new focus on compliance and more
Advisor Tech Talk (5/26/21)
We're rolling out another new series, which you'll see from time to time, on news from the technology sector that powers the wealth management and broker/dealer segments
Top 5 VC Deals of the Week in Digital Wealth (5/26/21)
The Germans sure have a hot product in Trade Republic, a trading app that just pulled in a cool $900M plus more deals in the sector, every one over $100M USD this week
Fintech Luminaries – Meet Niharika Shah of Clout
For the next feature in this series, we'd like you to meet Niharika Shah, newly named CEO of Clout, an operating company within The TIFIN Group and fintech platform that builds next-gen products by combining investment intelligence, data science, and technology to make investing a more powerful driver of financial wellbeing.
And don't forget to check out our homepage for other great content, read up and GET YOUR SMART ON about the future of digital wealth!
Curated Industry Content
Industry Press
Check out our homepage for other great content, read up and GET YOUR SMART ON about the future of digital wealth!!
Wishing you and yours a great week!!!

ABOUT DIGITAL WEALTH NEWS:
Our content creation and amplification platform includes insightful industry news & market commentary, meaningful partner content and executive profiles you won't find elsewhere.
Special thanks to our Chief Technology Officer Michael Fabing and my partner (and husband) Bill Taylor on their efforts to roll out this new enterprise. Also, a huge thank you to Kelly Waltrich, previous CMO of Orion and her team and Keith Gregg, CEO of Chalice Network and his team for their support during the launch of our media platform. Finally, I want to acknowledge our friend and partner Dara Albright, one of the most important fintech thought leaders in the world in my book, who has recently joined Digital Wealth News as a partner and host of our new podcast series Dwealth Muse.
Our editorial coverage takes a new view toward the fintech revolution as it has evolved and matured, featuring industry news, thought leadership, and the latest industry press.
Digital Wealth News ™ was Created with the Following Key Parameters:
Daily Editorial & Weekly Newsletter pushing stories to Website – https://dwealth.news/ – and social media channels
Weekly Newsletter emailed to proprietary database of RIAs, wealth managers, VCs, hedge funds, fintech professionals and organic sign-ups –plus- select names from Fintrx, Crunchbase and other key databases
Light but authoritative editorial feel – non-technical – but informative. Digestible business read for those interested in, affected by, or involved in the new digital wealth economy;
Coverage of Digital Wealth Topics Including the Following Categories:
Digital Currencies & The New Token Economy
Security Tokens
Trading Technologies
Digital Investing Platforms
WealthTech & Robo-advisors
Fintech At Large
Legal & Legislative Issues & More
Sign up for our free newsletter, reach out to me on Linkedin, Twitter or Facebook and thanks for stopping by!!
---