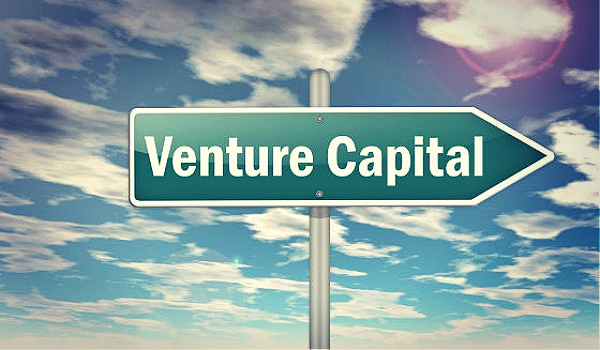 ---
We're back again today with another round of top 5 VC deals for the week in the digital wealth sector.
Ohmygosh. I write this column every week and STILL had to stop and turn around to my husband, pause for a moment in near disbelief, and tell him that the numbers have just EXPLODED again in fintech VC. It seems to ebb and flow but every time it flows, the numbers just get bigger and bigger, as evidenced by the $10B deal we lead off with. Yes, you read that right, with a (B).
But, I'll not tempt you with VC pillow talk anymore.
Check out this week's top 5 fintech VC deals for the week below…
---
Bullish/Block One (Crypto) | $10B Equity & Crypto Funding | New Hong-Kong based crytpo exchange utilizing EOSIO and the EOS Public Blockchain | Peter Thiel, Alan Howard, Louis Bacon, Richard Li, Mike Novogratz, Christian Angermayer, and Nomura



5/11/21 Press Release Overview

: "Bullish will utilize EOSIO and the EOS Public Blockchain to produce a cryptographically validated, provable, and immutable audit trail of all transactions processed on the Bullish platform. In doing so, it will be the first to bring externally verifiable state integrity to a high-performance trading and asset management platform."
ReCharge (Payments) – $227M, Series B | CA-based subscription biz platform | Summit Partners, ICONIQ Growth, Bain Capital Ventures



LinkedIn Overview

: "Since 2014, ReCharge has helped over 15,000 merchants launch and scale their subscription business. Be it a curated monthly box, recurring necessities or access to exclusive perks, ReCharge powers billions of dollars in annual processing for nearly 30 million consumers. Our remote-first team of 250+ is building the future of subscription commerce."
Bitso (Crypto) | $250 million, Series C | Mexican-based crypto exchange | Tiger Global, Coatue, Paradigm, BOND, Valor Capital Group, QED, Pantera Capital, Kaszek



LinkedIn Firm Overview

: "The transparent way to access and use crypto in Latin America. Join the evolution of money. Buy, sell, trade and send #bitcoin and other #cryptocurrencies instantly."
Gojek (Payments) | $300 million, Series D (Equity & Debt) | Indonesian ride-share and payments platform | Telkomsel



LinkedIn Firm Overview

: "Gojek is a Super App. It's one app for ordering food, commuting, digital payments, shopping, hyper-local delivery, and a dozen other products. It is Indonesia's first and only decacorn. It's also the only Southeast Asian startup to be part of Fortune's list of 'Companies That Changed The World.' Our Mission: To create and scale positive socio-economic impact for our customers, driver-partners, business, and MSMEs. As of 2018, Gojek processed more than $9 billion annualized gross transaction value across all markets where it operates – in Singapore, Thailand, Vietnam, and Indonesia. We have the largest food delivery product in Asia, (outside of China), and the largest payments wallet in Southeast Asia."
Kajabi (Content Management) | $550M, Equity | CA-based content e-commerce platform | Tiger Global Management, TPG, Tidemark, Owl Rock, Meritech Capital Partners



LinkedIn Firm Overview

: "Since its founding in 2010, Kajabi has empowered knowledge entrepreneurs who are serious about their business to achieve success online. With its robust, ever-expanding set of tools and features, Kajabi's all-in-one knowledge commerce platform leads the industry and helps people to turn what they know into what they do. Kajabi provides every tool they need to package their knowledge into profitable online courses, coaching programs, membership sites, and more. Used by both seasoned business owners and first-time knowledge entrepreneurs, Kajabi has helped its customers generate over $2 billion in sales. Not only that, but Kajabi customers have reached nearly 50 million people across the globe with their valuable educational content."
We'll be back next week with more news on fintech VC funding.
---