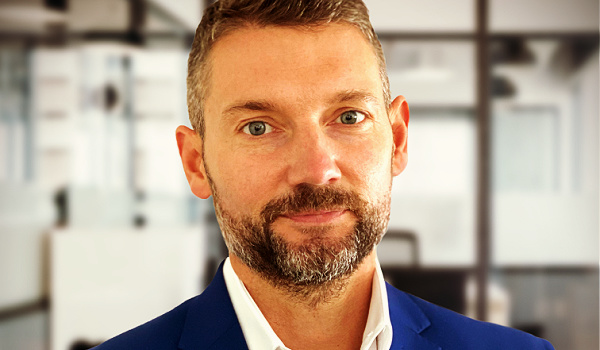 ---
Offices may be filled with maskless faces by the end of this summer, but that doesn't mean that advisors' compliance concerns are easing.
In fact, compliance remains a hot topic, said Tom Westhoff, Vice President of Global Sales at Practifi.
"From a macro level, I don't think there's been a slowdown at all in terms of the level of effort that firms are placing on being compliant and adhering to the regulations out there," Westhoff said. "The pandemic added another level of scrutiny on compliance because there was so much more electronic communication being passed back and forth between advisors and clients."
The sudden shutdown of offices and a move to working from home in 2020 raised a new suite of compliance concerns as advisors and brokerage reps became more dependent on technology to facilitate operations as well as client communications.
But the wild swings in stock indexes last spring also caused a reckoning, said Westhoff.
"The market volatility also presented an opportunity for clients to change their risk profiles and thus change their portfolios," said Westhoff. "That caused a flurry of activity, which can stir up some regulatory exposure."
In addition to accurate information, advisors wanted clarity on what their clients needed and how they wanted to be communicated to. Work-from-home created a demand among advisors and clients to do things quickly, efficiently and effectively, said Westhoff, and to make sure the compliance process didn't become burdensome to doing business or a disruption to the client experience.
Then, in January, a new Congress was seated and a new president took the oath of office , creating the prospect for an updated tax code and new regulations on advisors.
"The new administration also means a new global environment that advisory firms are operating in, but political change always has the potential to impact financial markets and cause sweeping regulatory change," said Westhoff. "The two things people still want clarity on politically speaking are regulations on foreign countries and the tax implications for their investments."
Advisors are reaching out to ensure they have the right technology in place and automation that can act as a guardrail for compliance, said Westhoff.
The pandemic also inspired Practifi, a business management platform for financial services firms, to focus on compliance. The fintech is launching a compliance module to serve compliance officers with the same rich data it offers advisors, marketing and operations personnel.
What's Top of Mind
Advisors are concerned about their fiduciary responsibility to customers, said Westhoff, and need help tracking annual reviews and other obligations like portfolio rebalancing and revisiting clients' risk profiles.
"When you have a large client list, it can be challenging to ensure that you are productively managing and tracking those fiduciary responsibilities and are engaging with your clients the way you need to," said Westhoff. "We've also been hearing more regulatory concerns about rules changing within investment classes, regions and countries where different laws apply."
This also holds true for firms with advisors operating within different lines of services that are required to abide by different regulations, said Westhoff. "It's a burden on compliance officers and legal teams to make sure they're interpreting the regulations in the right way and creates a heightened level of concern when an advisor is making investment decisions on behalf of the client."
Cybersecurity is also being raised as a point of concern by advisors, said Westhoff, partially as an IT issue, because advisors who experience a breach could also endure significant regulatory, reputational and relationship risks.
"We hear about it more from the electronic communication side. Firms need to make sure they're monitoring communications, archiving them and supervising and securing those logs and communications through the lens of Finra and SEC guidelines," said Westhoff.
Firms are also unsure of how to comply with new, more relaxed advertising rules that are gradually being modernized to account for newer forms of communication like social media.
Social media rules for advisors, like what type of content is acceptable on a professional profile, have long been gray areas for compliance departments, said Westhoff.
"Whenever changes in regulations occur, even when they're to the benefit of the advisor and their firm, like the recent advertising rule changes, it creates new questions and concerns," said Westhoff. "Compliance departments are wondering how they can support the loosening of ad regulations. It creates an opportunity to apply technology."
A business management platform, like Practifi, essentially serves as a repository of information and a set of automated functions that manage and manifest that information. Westhoff said that as long as such a platform is filled with robust, accurate and real-time data, it provides a "huge opportunity for marketing."
"For example, if someone has a life event that would dictate an outreach, your platform has that information," he said. "If you're promoting an event in a certain area of specialty that you have, your platform can tell you who falls into that niche. You can initiate marketing campaigns because of what you know about your client base. You can craft your messages and your strategies to what has resonated with each client."
Form CRS and Reg BI
"There are a few things that we are building to make sure that advisors are abiding by Regulation Best Interest that we think can be a value add to them," said Westhoff. "A good platform can prompt advisors that compliance officers have sent a notification. It can also identify segments of the client base that are up for annual reviews, or when it's time to rebalance."
The automation within Practifi offers advisors a dashboard to see all client tasks and obligations, and it also offers compliance officers and management the ability to track which advisors are or aren't adhering to compliance standards, said Westhoff.
That includes making sure that clients are delivered a Form CRS when necessary, said Westhoff.
"As a result, automation helps the clients get the best experience they can from the services that are provided," he said. "The automation also informs advisors of key upcoming dates and tasks that might require firms or advisors to take action to kick off important processes or communications."
Because of its automation capabilities, advisors and their compliance officers utilizing Practifi's platform can ultimately better manage adherence to industry regulations on fiduciary and marketing fronts and maintain a better flow of communication with clients via their preferred means.
---