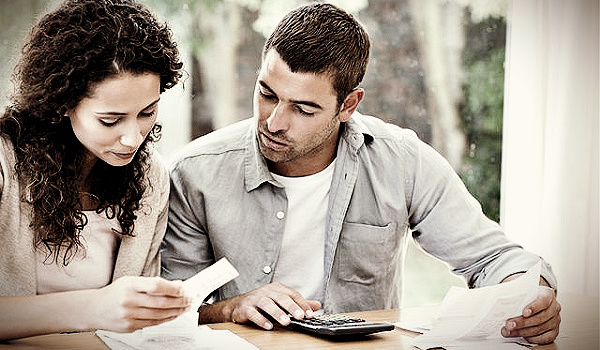 ---
Trends show that sixty-six percent of children fire their parents' financial advisor after receiving an inheritance. That's a massive hit to advisors who currently work with high net worth baby boomers, and a massive opportunity for advisors who are interested in adding emerging HNW investors to their book of business. Regardless of which side you fall on, it's important to understand what services and experiences emerging HNW investors want from financial professionals, what causes them to look for new asset management, and what you can do to attract — or keep — them.
Tools to Inspire Confidence and Trust
First and foremost, emerging HNW investors want to feel confident in their financial futures.
Offering a financial planning service also helps build client confidence, because it inherently mandates that you begin with their goals as the foundation, and empowers you to directly connect progress toward those goals with your investment strategies.
The customer experience is just as vital to attracting and retaining emerging HNW clients, who prioritize personal one-on-one relationships with their advisors above everything else. Quality of communication is also vital. And it all comes down to trust.
Emerging HNW individuals want to know that their advisors are acting in the best interests of their goals and financial futures. To deliver the confidence and build the trust emerging HNW investors are looking for, you need to make transparent communication a top priority. That means discussing fees up front, keeping them as involved as they want to be in the intricacies of their portfolio management —and even admitting what you don't know.
SMA and ESG FTW
Emerging HNW investors have their sights set beyond traditional investing. Alternative investments give emerging HNW investors the ability to support both social and environmentally charged causes. According to a Fidelity Charitable study, 77% of affluent millennials and 72% of affluent Gen X investors have made an impact investment, which is one that generates a return while offering social and/or environmental benefits.
Separately Managed Accounts, or SMAs, make it easier for advisors to include ESG investments in client portfolios because they're highly tailored to each investor. SMAs give investors the ability to own individual stocks and bonds in conjunction with other investment vehicles.
In addition to social and environmental issues, emerging HNW investors are also concerned about protecting their assets, along with rising healthcare costs and taxes. So when designing their portfolios — and when having frank, open conversations with them about those portfolios — seek to protect them against market volatility using diversification. And because taxes are an issue, you can seek to demonstrate further advisor value by adding tax alpha through tax-loss harvesting, which is the process of monitoring a portfolio to identify capital losses, which can offset capital gains in other parts of the portfolio, reducing the amount of taxes an investor has to pay.
Connecting the Dots With Tech
The technology experience emerging HNW investors are expecting includes a fully branded client portal and a robust mobile app, but it doesn't stop there. Integrating financial planning with your portfolio management process helps create a seamless experience for your clients while also proving your value. And if you can show that connection visually, through dynamic reports and video statements, you'll further engage your clients in their financial futures.
Technology is also a valuable time-saver for advisors. Think about what takes up most of your day: is it reporting? Executing trades? At quarter end, do you spend hours in the billing process? With technology in place to streamline those often-tedious back-office operations, you'll have more time to focus on building the relationships that matter to the emerging high-net-worth, including dedicating some time to meeting with the children of your wealthy clients.
To attract and retain the emerging HNW investor — even if you already work with their parents — you can't do what you've always done. Emerging HNW investors value trust, transparency, and communication in relationships with their advisors, and they expect a client experience that relies heavily on robust technology to keep them updated and informed. And when it comes to their portfolios, the focus is two-fold: environmental and social investing, as well as protecting their assets from market volatility and taxes.
But technology isn't enough, and neither are investment strategies. To bring emerging high-net-worth investors to your book of business, you need both: plus a robust support system to keep everything running smoothly. With that complete advisor experience, you can offer the client experience these investors demand.
---