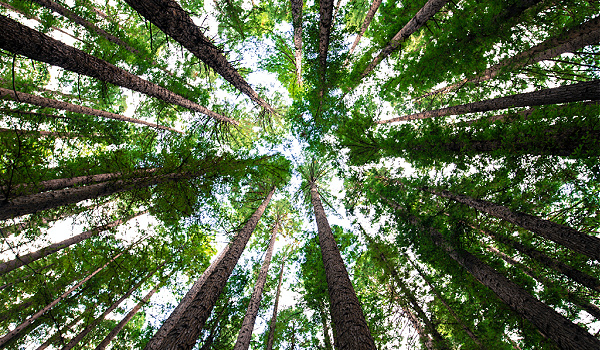 ---
By Adrian Johnstone, Practifi
For financial advice firms, continued growth is always the name of the game. But how each firm goes about expanding its business depends on its size and client base. Whatever your firm's goals, ensuring that you are using proper, modern technology is essential to meeting them.
For smaller firms, growth typically entails growing their client list through marketing and other forms of outreach. Mid-sized firms, meanwhile, tend to work with more specialized types of clients and require technology to help them navigate the risks and regulations of specific industries, with as little hassle as possible. Larger firms that work with high-net-worth clients often rely on referrals to bring in new business, rather than marketing campaigns. For them, the goal is delivering the best client experience possible, so that word-of-mouth referrals can happen organically.
Financial advice firms of all sizes need technology that can help them better meet the ever-changing demands of their clients. Yet, far too many are comfortable using outdated CRM technology that they view as being "good enough." The belief that simply having a CRM is enough is one of the most common technology myths in the industry. Correcting it could pay huge dividends.
While your advisors' ability to come up with effective strategies and communicate them to clients will always be the foundation of what you do, new CRM technology can help get you there more efficiently. With the latest tools, your firm is in a better position to expand its client list, increase efficiency, and bring in high-value clients.
Managing More Clients
For firms that are younger, smaller or simply looking to level up, adding new clients is an essential part of any growth plan. But bringing in new clients when your firm isn't an established name requires consistent outreach, as well as the capability to manage an influx of data. Technology from companies like Practifi can help on both counts.
Practifi's built-in integrations allow firms to seamlessly connect their FinTech platforms with their marketing software and tools. In addition, Practifi's CRM capabilities help smaller firms keep track of new data with an easy-to-use interface. The result is the ability to offer the same level of personalized advice to a growing list of people.
Streamlining Regulatory Compliance
As financial advice firms grow, their regulatory requirements expand along with them. Managing these compliance demands presents a long list of logistical challenges.
Mid-sized firms are very complex businesses, often with very complex clients, operating within complex regulations. Needless to say, there's a lot going on. Trying to do all of this without technology, or with inadequate outdated technology, is inefficient.
And while regulatory work can be tedious, it's also essential to success. Ideally, firms should look for software that can automate as much compliance handling and workflow management as possible, so that advisors can spend more time focusing on their clients. The result is an overall more efficient operation.
Creating Referrals
While smaller financial advice firms typically focus on increasing their number of clients, larger firms may be hyper-focused on adding clients with sizable assets to the firm. Both methods of growth need technology to succeed, and each emphasizes different tactics. While smaller firms obviously hope to provide their clients with the best overall experience possible, larger firms depend heavily on word-of-mouth referrals from one high-value client to another, so delivering a client experience worth bragging about is crucial.
To get referrals, advisors must find ways to show each client that their financial success is a top priority. That can mean different things to different clients. However, data management from a top-of-the-line FinTech platform can help manage not just financial data, but more personal data as well. Practifi offers an "influencer insights tool" that allows your firm to review family relationships between clients, offering new insights into possible referrals.
Lean on technology to help your firm thrive
Whatever stage of growth your financial advice firm is at, the smart use of modern technology can help you to continue to expand. Advanced business management tools like the ones offered by Practifi offer a variety of solutions to everything from efficiency and compliance to referrals. Get in touch today to see how Practifi can help your firm grow.
---