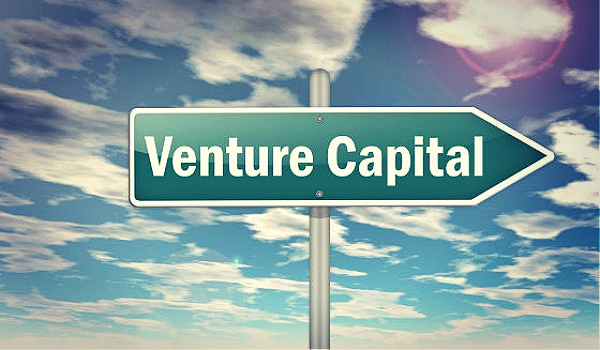 ---
This week, we're back again with a fresh new round of top 5 VC deals in the digital wealth sector, with another blockbuster week of fundings – one touching $800M USD.
This week, 3 of the top 5 deals were international – out of South Korea, Holland and China;
The Chinese deal received funding from a Canadian teacher's pension fund – we thought that was interesting and rather unusual;
In America, the two firms who made our list this week were in auto finance and wealthtech – two strong areas of financing in our country.
In the meantime, without further ado, here are this week's top 5 fintech VC deals for the week below…
---
Viva Republica/Toss (Ultra-Fintech App) | $410M, Series H| South Korean fintech with app offering 40+ financial services | Alkeon Capital, Korea Development Bank, Altos Ventures,Greyhound Capital.



TechCrunch Firm Overview

: "Viva Republica is the firm behind Toss, a a super app with more than 40 financial services….Toss now claims a total of 20 million users (or more than a third of South Korea's 51.7 population) and of that amount, 11 million are monthly active users.The app launched as a Venmo-like peer-to-peer money transfer platform in 2015, before adding more services. Now its users can turn to the app for almost all of their financial needs.
Lendbuzz (Investments) | $360 million, $60 million Series C & $300 million Debt | MA-based auto financial firm | Capital – Wellington Management, Goldman Sachs & Co, MUFG Innovation Partners, 83North, O.G. Tech, Arkin Communications, Mivtach Shamir, Highsage Ventures; Debt – Goldman Sachs Bank USA, Viola Credit



LinkedIn Firm Overview

: "Lendbuzz uses Big Data analytics to significantly improve access to credit for international students and professionals living in the US. We look beyond a simple credit score and focus on our customers'​ background information such as employment, educational, financial or personal history to assess their creditworthiness and grant the customer a loan. Lendbuzz offers our international customers access to car loans and car refinancing at exceptionally attractive terms and rates regardless of credit history, credit score and lack of social security number. We believe that anyone working, studying and living in the US is eligible for access to credit at fair rates!"
CD Finance (Banktech) | $154M | Chinese micro-finance platform | Ontario Teachers' Pension Plan Board, ABC World Asia

Overview from Firm Website: "CD Finance is a comprehensive rural service institution focusing on serving small and micro businesses in rural areas, which consists of CD Finance Management Co., Ltd. and its subsidiaries for microfinance and rural services. We aim to offer convenient, fast, economical, safe and reliable services for customer group in rural areas, enabling them to start business, increase income and pursue better lives through microcredit, microinsurance, agricultural input e-commerce, direct procurement of agricultural outputs, and technical training."
SmartAsset (Wealthtech) | $110M, Series D | NY-based financial advice website | TTV Capital, Javelin Venture Partners, Contour Venture Partners, Citi Ventures, New York Life Ventures, North Bridge Venture Partners, CMFG Ventures



LinkedIn Firm Overview

: "SmartAsset is an award-winning financial technology company that helps more than 100 million people each month make smart financial decisions. SmartAsset has been recognized as one of Y Combinator's Top 100 companies of all time and one of America's Best Startup Employers in 2020 by Forbes. Additionally, SmartAsset operates SmartAdvisor, which is the leading independent client acquisition platform for financial advisors in America. The company has raised more than $50 million in venture capital. SmartAsset has been featured in hundreds of publications, including the Wall Street Journal, CNN, TechCrunch, The New York Times, CNBC, FOX Business, The Washington Post, U.S. News World Report, TIME, Reuters, Businessweek and Barron's. "
Mollie (Payments) | $800M, Equity | Dutch payments firm (equivalent of Stripe_ | Blackstone Growth, QT Growth, General Atlantic, HMI Capital, Alkeon Capital, TCV



LinkedIn Firm Overview

: "Mollie is a pioneer in the payment industry. The company is also one of the fastest growing payment processors within Europe. Mollie facilitates companies of all sizes to scale and grow by using different payment methods. With the help of a simple and clear payments-API Mollie can offer multiple payment methods in a uniform way. Mollie's mission is to become the most-loved PSP in Europe by simplifying complex financial services. Mollie currently has nearly 100,000 customers in Europe. Mollie employs an international team of nearly 300 professionals, is headquartered in Amsterdam and has offices in four other locations across Europe.
We'll be back next week with more news on fintech VC funding.
---