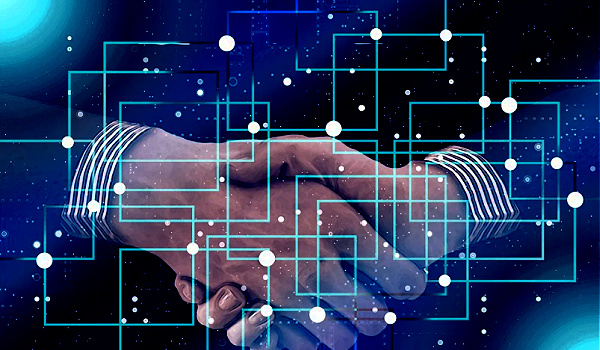 ---
Regtech companies with proven products and seasoned leadership teams are well-positioned for further growth, if the latest deal between K1 Investment Management and ComplySci is indicative of what's ahead in the fintech space.
In a press release, K1, an enterprise software-focused private equity firm, announced a $120 million growth investment in ComplySci, an employee compliance software provider for wealth management firms and other financial services enterprises.
"Pouring Fuel on the Growth Fire"
The investment comes on the heels of ComplySci reportedly generating its strongest quarter of financial performance and business growth in the company's history.
In an email statement, ComplySci CEO Amy Kadomatsu emphasized that the investment proceeds will be used to drive further growth for an already rapid pace of expansion.
"We are pouring more fuel on the fire as we accelerate and scale as the leading provider of employee compliance software across the financial services sector."
According to ComplySci, the $120 million investment will support the continued build out of a diverse array of products and solutions, including the company's Political Contributions Verification, Senior Managers and Certification Regime, Compliance Program Management, Compliance Control Room and Conflict Checking products.
Among other things, ComplySci's products track firm activities along with employee activities to proactively identify potential conflicts of interest and market abuse through a single integrated solution.
Multiple compliance supervision experts agree that events such as this year's GameStop and Reddit-related market disruptions have only intensified concerns across the financial services sector about the need to use technology to better mitigate employee compliance risks.
RegTech: An Easier Sell?
Jeff Nash, CEO of BridgeMark Strategies, a strategic consultancy focused on the wealth management space, says that regtech has been attracting outsized interest from providers of growth capital relative to other fintech businesses in recent months.
According to Nash, because high regulatory and compliance costs are already baked into the budgeting and spending assumptions for most financial services firms, selling regtech solutions can be significantly easier than other fintech tools.
"Higher quality regtech firms with a proven product can make the case to financial services firms that being fully compliant with all that you do in a heavily regulated space is going to cost you money anyway – So why not spend that money on a tech solution that helps you sleep better at night?"
K1 Expands Its Reach with Companies Delivering Mission Critical Applications
The investment in ComplySci is far from K1's first rodeo in the fintech space. The Los Angeles-based private equity firm is the majority owner of regtech giant Smarsh, artificial intelligence company Digital Reasoning, cybersecurity provider Entreda and FMG Suite, the digital marketing solutions provider for financial advisors.
In an email statement, Hasan Askari, Managing Partner of K1, said, "Our focus is on investing in and building category leading enterprise software companies that provide mission critical applications."
"We believe the use of software drives productivity by automating paper-based manual tasks, and this is especially true with employee compliance."
Himself a former chief compliance officer, Askari said his past experiences may not be typical for most private equity investment professionals, but they provide him with "insight and interest in regtech companies like ComplySci that deliver a truly unique solution that is in high demand."
Through a spokesperson, ComplySci declined to provide details on how much of an equity stake K1 has in the company relative to the company's other capital partners, Vista Equity Partners and Edison Partners.
The press release announcing the deal states that ComplySci's existing investors are remaining in place, which typically signals a high degree of confidence in future upside opportunities.
Getting to Know ComplySci as a Customer
Before becoming an investor in the company, K1 had been a customer of ComplySci since 2016, leveraging its employee compliance software the K1 internal organization.
Askari said that K1 became "big fans" of ComplySci's solutions over the years, and recently approached ComplySci to see if there would be interest in bringing K1 aboard as a capital partner.
"When we first approached ComplySci, we didn't know whether there would be an opportunity for us to partner with them as investors, but as we proceeded along in our conversations, it was pretty clear that we were a natural fit."
Kadomatsu said, "When Hasan and his team approached us, considering an investment was the furthest thing from our minds. What became clear as we continued to think about our partnership was that Hasan and his team have a clear passion for the space and their investments in other RegTech companies set them apart."
Towards the Future
When asked whether the transaction will result in any headcount reductions or other typical cost-cutting initiatives, Kadomatsu emphasized, "Actually, we are adding more employees to our organization! We had our best quarter ever in Q1 2021, and Q2 is already surpassing our first quarter. To keep up with this pace, we are hiring in every part of our company."
"The best is yet to come as we harness the significant new investment in our company with the talent, energy and innovative spirit that our entire team brings to each customer relationship."
---