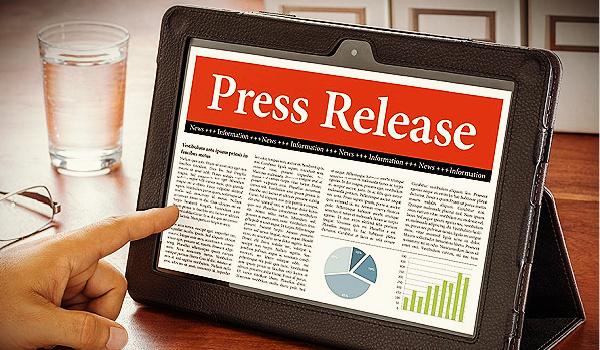 ---
June 02, 2021 10:00 AM Eastern Daylight Time
OMAHA, Neb.–(BUSINESS WIRE)–Eager to improve the advisor-client relationship, Cardea Capital (CC)i, a $3 billion, Atlanta-based RIA and turnkey asset management program (TAMP), will use the portfolio stress-testing and risk analytics of HiddenLevers, incorporated within the premier wealthtech platform of Orion Advisor Solutions. In just a matter of weeks after Orion announced its acquisition of HiddenLevers, CC signed on as the first new post-acquisition user of both firm's technologies.
Already using Orion as the core of their firm's technology systems, CC plans to use HiddenLevers to augment their own TAMP offering, improve their portfolio management capabilities, and engage clients with interactive portfolio analysis and real-time stress-testing.
"We are partnering with HiddenLevers to create an enhanced tech stack that efficiently manages a client's risk through the stages of their life, and through the stages of the macro economy," said Rob Schmidt, National Consulting Director at CC. "With the resurging market volatility and regulatory changes, leveraging Orion and HiddenLevers allows us to enhance the investment experience and provide greater customization to our investment advice."
Through their use of Orion, CC has already seen the benefits of efficiency and an improved client experience that comes when advisor technology follows and reinforces every step of an advisor's work. HiddenLevers proved to be a natural choice as CC sought to showcase their fiduciary services and connect even more deeply with their clients' priorities and financial goals.
"The Cardea portfolio analytics team works themselves to the bone, and we wanted to translate that into a client experience – especially with savvier new relationships who want to see what we've got under the hood," said Kendall Borchardt, President and CEO of CC. "HiddenLevers' scenario analysis helps us breathe life into the risk/reward tradeoffs of our model portfolios, and ultimately our recommended allocations. After the past 12 months of rocky market conditions, our clients want to discuss what is happening out there, and HiddenLevers helps us do just that."
Next-level client experience and risk insights
While Orion continues to integrate the risk analytics and business intelligence powers of HiddenLevers into its platform, CC does not have to wait to find immediate, practical use cases for HiddenLevers. For the home office, HiddenLevers makes it easy to curate an interactive TAMP blender with the CC product shelf. Cardea's portfolio managers will use HiddenLevers' allocator workflow to make allocation and trading execution simple within Orion.
Cardea's advisors now have access to interactive portfolio analysis, real-time stress testing with a continually updated library of economic scenarios, and HiddenLevers' industry-leading investment proposals. The newest example scenarios include:
U.S. Reflation: A deep dive into current inflation indicators, the extent to which they present a lasting economic threat, and potential upsides, whether the U.S. is headed toward a "Roaring '20s" or a "Stagnant '70s."
NASDAQ Moonshot: An examination of the rotation from growth to value stocks, potential pain from future tech valuations, and whether the "COVID playbook" of investing still applies.
"At first CC wanted help with risk analysis on international holdings and due diligence tools for their investment committee. But hearing CC's leadership talk about their bigger ambitions, it was a really good fit for our interactive recommendation construction and proposal gen," said Clark Jeffries, Business Development lead for HiddenLevers on the deal.
"There is hardly a better way for advisors to explain their models than against the visual macro backdrop offered by HiddenLevers," said Eric Clarke, Founder and CEO of Orion. "The interactive storytelling and sound risk model let advisors show clients the good, bad, and ugly futures right alongside each other, and the potential impacts of each on their investments. This is how it's done at the highest levels of private wealth management, and now that includes CC."
To learn more about how Orion users can take advantage of HiddenLevers to sharpen their client experience and win new business, sign up for our webinar on Wednesday, June 23, 2021, here.
About Orion Advisor Solutions
Orion Advisor Solutions is the premier provider of the tech-enabled fiduciary process that transforms the advisor-client relationship by enabling financial advisors to Prospect, Plan, Invest, and Achieve within a single, connected, technology-driven experience. Combined, our brand entities, Orion Advisor Tech, Orion Portfolio Solutions, Brinker Capital Investments, and HiddenLevers, create a complete offering that empowers firms to attract new clients seamlessly; connect goals more meaningfully to investment strategies and outcomes, and ultimately track progress toward each investor's unique definition of financial success. As a result, Orion supports more than 2,200 advisory firms with $1.5 trillion in assets under administration and an additional $50 billion of combined platform assets (Orion Portfolio Solutions and Brinker Capital) on the open architecture TAMP, making Orion the platform of choice for all growth-focused advisory firms looking to strengthen their client relationships, gain a competitive edge in a crowded marketplace, and build strong, profitable businesses. Learn more at www.orion.com.
About HiddenLevers
HiddenLevers is a fintech platform engaged in digital transformation for all participants in the wealth + asset management supply chain. Multiple product lines join together to deliver solutions for investment process, business intelligence, risk analysis, executive oversight, economic research, and unparalleled client experience. Celebrating 11 years and $585 billion in platform assets, HiddenLevers is a wholly-owned subsidiary of Orion Advisor Solutions, with headquarters in Atlanta.
About Cardea Capital
Cardea offers innovative investment and wealth management solutions to professionals who steward their clients' assets and provide advice and wealth counseling. A high-touch service model, user-friendly interface, compelling investment offerings, administrative and marketing support, and experienced leadership are some of the ways that we provide support. With a presence in the U.S. and Europe, Cardea's global roots, extensive network, and institutional approach to investing empowers investors to focus on protecting their clients' legacies.
iDISCLAIMER: CC Advisors, LLC (CCA) and CC Group Inc. (CCG) collectively, CC (CC) are Registered Investment Advisors with the United States Securities and Exchange Commission. CC provides investment management services. For more information on the registered investment advisor(s), please visit https://adviserinfo.sec.gov/.
---