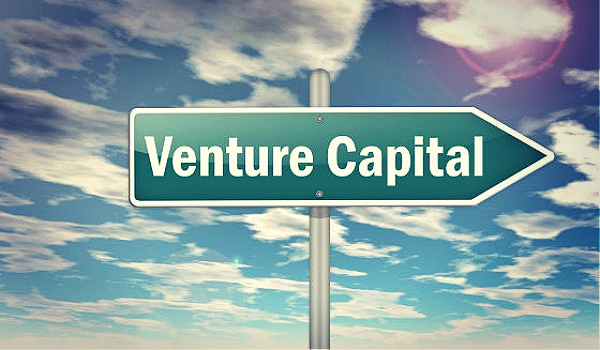 ---
We're back again with a fresh new round of top 5 VC deals for the week in the digital wealth sector.
This week, same as I always do, I went to my trusted source for listings of these deals and the first 5 were all over $100M. I thought to myself, "hmmm, this column will be a piece of cake this week!" BUT – I scrolled down and saw MORE deals – HUGE deals – on the following pages. So we have again hit another round of massive funding this past week – WITH EVERY DEAL OVER $300M USD!!
Read up. Astonishing numbers. I would daresay fintech could very likely be the fastest growing market segment in the world now, with these funding rounds. What say you?
Without further ado, here are this week's top 5 fintech VC deals for the week below…
---
Wefox (Insurtech) | $650 million, Series C| German digital insurance platform | Target Global, OMERS Ventures, G Squared, Mountain Partners, Merian, Horizons Ventures, Eurazeo, Mubadala Capital, Salesforce Ventures, Speedinvest, CE Innovation Capital, GR Capital Seedcamp

LinkedIn Overview: "We are a digital insurer that combines innovative rates and experienced experts under one roof. wefox redefines insurance and makes people be safe. Our founder and CEO Julian Teicke had a clear vision from the beginning: a company based on trust, clarity, and cohesion. We are a strong collective of experts from all disciplines: insurers and tech companies, consultants and programmers, dreamers and doers, misunderstood geniuses, and bold rebels. All with the goal of changing the world for the better. wefox is here to change insurance forever. Because insurance is beautiful. It covers what matters most. It's about lives and livelihoods, about better chances and second chances."
QuintoAndar (REtech) – $300M, Series E | Brazilian digital real estate platform | Ribbit Capital, SoftBank, Alta Park



LinkedIn Overview

: "QuintoAndar is a Brazilian technology company that was created to simplify the lives of those looking for a new home. We are changing the real estate market with a pioneering business model in the world. We have a lot of talented people working to ensure that thousands of people around Brazil live better. Our team already has over a thousand people and we have offices in São Paulo and Campinas. Our product is now available in more than 20 Brazilian cities."
Trulioo (Cybersecurity) | $394 million, Series D | Canadian KYC/AML platform | TCV, Citi Ventures, Blumberg Capital



LinkedIn Firm Overview

: "Trulioo has been recognized as a "CNBC Disruptor 50 Company", named by BC Tech Association as "Emerging Company of the Year" and "Technology Pioneer" by the World Economic Forum. Trulioo offers the most robust and comprehensive global identity verification solution in the market. Through one single portal/API, Trulioo can assist you with all your AML/KYC identity verification requirements by providing secure access to over 5 billion identities worldwide. The Trulioo mission of trust, privacy and inclusion is about recreating the trust of a village, but on a global scale. We are on a mission to make sure no one is left behind and everyone participates fully in the modern digital economy."
Bought By Many (Insurtech) | $350 million, Series D| UK-based online pet insurer | EQT Growth, Octopus Ventures, Munich Re Ventures



LinkedIn Firm Overview

: "Bought By Many is an award-winning insurtech that is leading the way in creating better insurance products and customer experience. We analyse anonymised search data to identify the problems with existing insurance offers. Our teams then look at how we can improve every aspect of buying cover, from creating unique products that fulfil unmet demand and developing cutting-edge databases to streamlining the user experience and pioneering online claims. We build tech solutions with humans in mind and thousands of customers have given our service 5-star reviews."
Circle (Crypto) | $440M| Boston-based crypto platform | Fidelity, Marshall Wace, Willett Advisors, Intersection Fintech Ventures, Atlas Merchant Capital, Digital Currency Group, FTX, Breyer Capital, Valor Capital Group, Pillar VC, Michael J. Price and Friends



LinkedIn Firm Overview

: "Circle is a global financial technology firm that enables businesses of all sizes to harness the power of stablecoins and public blockchains for payments, commerce and financial applications worldwide. Circle's platform has supported over 100 million transactions worth tens of billions of dollars, with nearly 10 million retail customers, over a thousand businesses, while storing and securing more than $5 billion in digital currency assets. Circle is also the creator of USD Coin (USDC), the fastest growing, regulated, fully-reserved stablecoin, which now stands at a 3+ billion market cap and is adding more than 100 million net new digital dollars in circulation every week. Today, Circle's transactional services, business accounts, and platform APIs are giving rise to a new generation of financial services and commerce applications that hold the promise of raising global economic prosperity for all through programmable internet commerce."
We'll be back next week with more news on fintech VC funding.
---